Centric Video App Grabs Twitter, YouTube And Periscope Streams To Show What's Happening Around You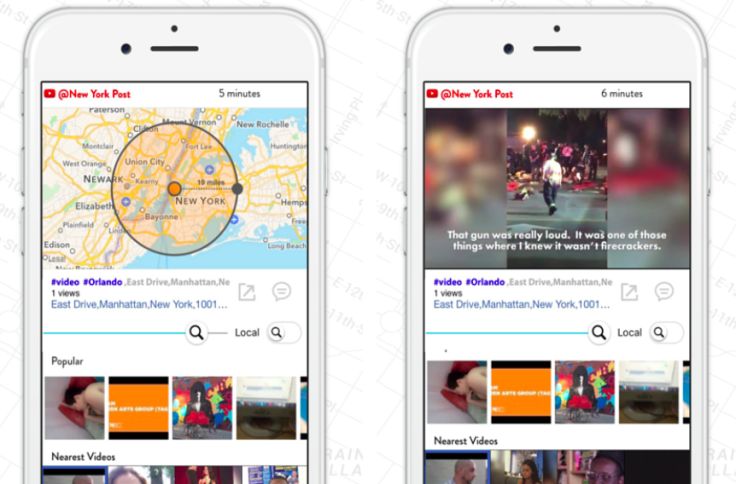 Once primarily a text experience, social networks are awash in video. Twitter, Facebook, Snapchat and even Tumblr are betting that people want to watch video, any video, on their phones.
And yet, what if there were one app that pulled it all in to answer an eternal question: "What's going on around me?" That's the concept behind Centric, a new app that grabs live video from a host of different apps and sorts it by location.
"Everyone wants to know what's happening around them," said New York-based founder Vincent Gibson, who hails from Scotland. "There's so much great video content, and the only way that that content gets discovered is if you follow the right person or friend the right person or subscribe to the right channel. We've been slightly obsessed with this idea of location. The hope is that content is going to be relevant to you because it's near you."
Centric, which quietly launched on the Apple App Store last month, sources video from YouTube, Twitter and Periscope. Open the app, wherever you are, and you will see the latest and nearest videos uploaded across the three networks. Some are live; some were just recorded.
The system's not perfect, and as with any startup, it has its kinks to work out: Videos can be taken elsewhere but uploaded locally, and not every piece of content streaming in is exactly safe for work. "Who knew that Twitter is a haven for porn? There's loads of it," Gibson said, adding that a future Centric could be made smarter to recognize and block that type of content immediately.
Centric is run by a team of five based out of New York City and is supported by more than $500,000 in venture capital funding. B. Bonin Bough, the chief media and eCommerce officer at Mondelez International and an adviser to Centric, called it an "app to watch." "The connected stream is happening, and people who can jump on that play are right on time," Bough said in an email.
Gibson, 49, is a former designer and developer who previously worked for media outlets like the BBC. More recently, he has taken to entrepreneurship. In 2013, he launched ifussss (yes, four s's), an app that also focused on video filtered by location. Instead of sourcing from other networks, however, he pitched it as a local reporting tool. Media outlets would pay to access this local video footage, and creators would get 100 percent of the revenue.
"Say you saw Madonna tripping up the street and you caught it on video. The media company could reach out directly to you via the app," Gibson said. "But the unfortunate thing, people's lives are really mundane, even in New York City. People weren't seeing anything, but people liked this idea of the local content."
Then came the next evolution of his idea: an app that would put local content in one place and would also direct viewers to creators' other networks.
Cross-promotion across networks is commonplace but not embraced by the biggest apps. Instagram has been accused of blocking content with the hashtag #snapchat, and Facebook and Twitter reportedly told publishers to stop using their Snapchat QR code as their profile image.
Not everyone has wanted to play nicely with Gibson and his app either. An earlier version of Centric sourced from Instagram, but last month, the Facebook-owned app introduced new restrictions that cut off Centric's access to Instagram content.
"If everything behaved the way Instagram's behaving now the mixed tape wouldn't have happened," Gibson said. "It's really old-fashioned, sounds like what music used to look like. You make a record, and only that one radio station can play it. We've gone away from the benefit of the creator of the content to the benefit of media."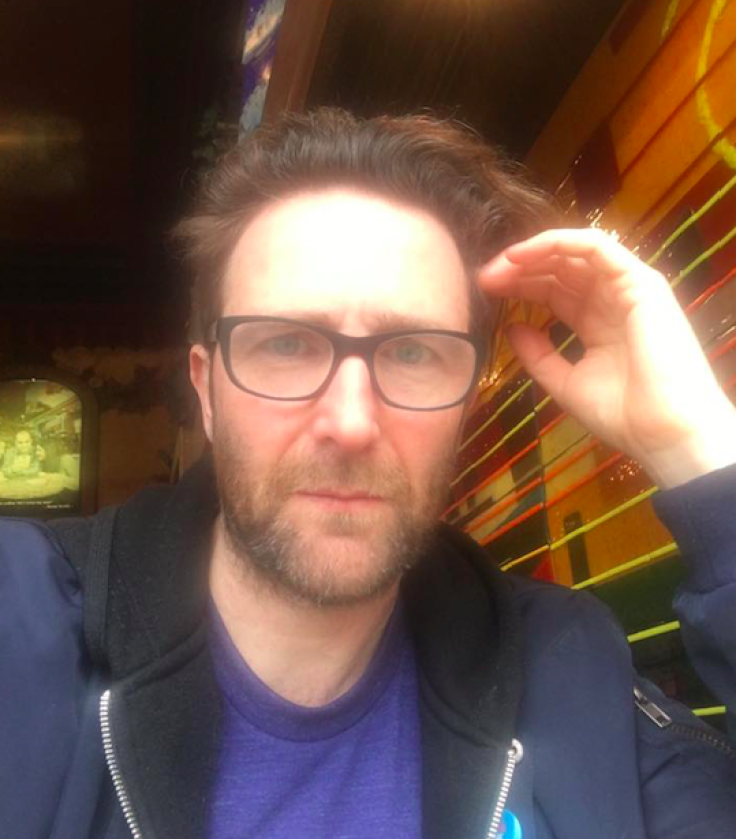 Gibson said Centric is a powerful tool for distribution since the app directs viewers to the original source of the video with just one click. While Facebook has been accused of freebooting, in the way that a video originally uploaded to YouTube could be scraped off the site and then go viral on Facebook, Centric said the team looks to make sourcing as "transparent" as possible.
Any creator could benefit from more distribution, Gibson argued, but one key sector could be the music industry. Local bands sharing music to YouTube battle with the thousands of hours of video uploaded each minute. Centric could help promote footage from a local New York band that has an upcoming tour in Dallas, for example.
By tapping into continuously streaming content from YouTube and Twitter, Centric opens itself to the moderation problems of other networks: porn and violence, for example. "Over the last couple months, we saw some stuff, and we're like, 'Oh, God,'" Gibson said.
For now, the content is instantly blocked to everyone if a user reports it as inappropriate. Moderators then check if it is truly a violation.
Gibson said he hopes to improve the app with artificial intelligence and machine learning to filter these videos. But unlike Facebook or Instagram, he does not see Centric powered by an algorithm based on interests.
"Since the days of the town crier, he didn't go to every house; it's always been about the one to many," Gibson said. "It's about discovery. It's about entertainment. It's about finding a common interest, and that's location."
© Copyright IBTimes 2023. All rights reserved.