CES 2021 Highlight: Apple AirPods Challenger 1MORE Wins Triple Awards
KEY POINTS
1MORE's ComfoBuds directly competes with AirPods at a significantly lower price
The company builds on its strength of proprietary noise-canceling and signature sound
The ColorBuds Pro reveals the company's next agenda in creating true wireless headphones with premium connectivity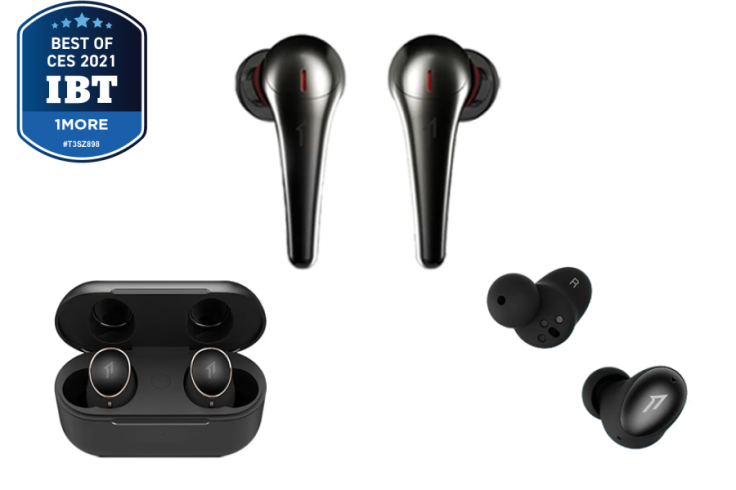 It's no secret that 1MORE has been eyeing to be direct competitors to Beats Audio - as stated in its own press release, and at CES 2021, the China-based personal audio electronics company issued a direct challenge to Apple AirPods with their new range of truly wireless headphones that received triple Innovation Honoree Awards this year.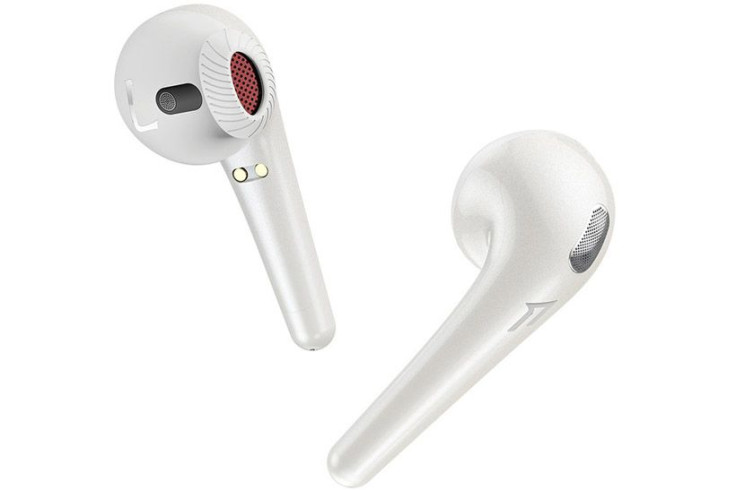 Apple's AirPods and AirPods Pro vs 1MORE's ComfoBuds and ComfoBuds Pro
The ComfoBuds Pro was a Honoree of CES 2021, and is a direct answer to the Apple AirPod Pro complete with its iconic "tail" as well as an Airpod-like side-firing tip. The ComfoBuds has a semi in-ear design which should have a more "open" soundstage, while its extra-large dynamic drivers at 13.4 mm should make up for the bass loss that usually accompanies unsealed designs.
Just like the main difference between the AirPods is the Active Noise Cancellation, the ComfoBuds Pros has ANC over the normal version. What is very different, however, is the price. Where AirPods prices range from $159-$249, 1MORE's competition goes between $49-$129.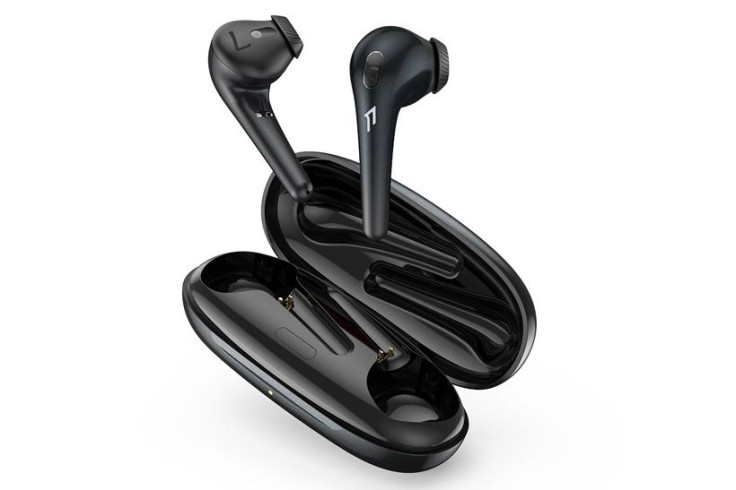 1MORE ColorBuds going Pro
Having had reviewed the ColorBuds in person, it was one of the most exciting True Wireless earbuds that our review team tested in 2020. It's custom full-range single Balance Armature drivers was what differentiated it from its competitors. They had the ability to provide frequency responses - especially in the low end that has not been seen in even any even high-end In-Ear Monitors that our reviewers have tested.
This is why the announcement of the ColorBurds Pro from 1MORE was exciting news in our office. It not only includes the headphone maker's QuietMax ANC technology, but also Bluetooth 5.2 multipoint connectivity. This feature we have so far only seen on Jabra and Sony products where the headphones can connect to two devices simultaneously: such as the laptop and mobile phone, and switch between the two audio sources freely.
The ANC, as well as the upgraded connectivity, has our team waiting for the ColorBuds with bated breath, which 1MORE has promised as part of their Q1 release.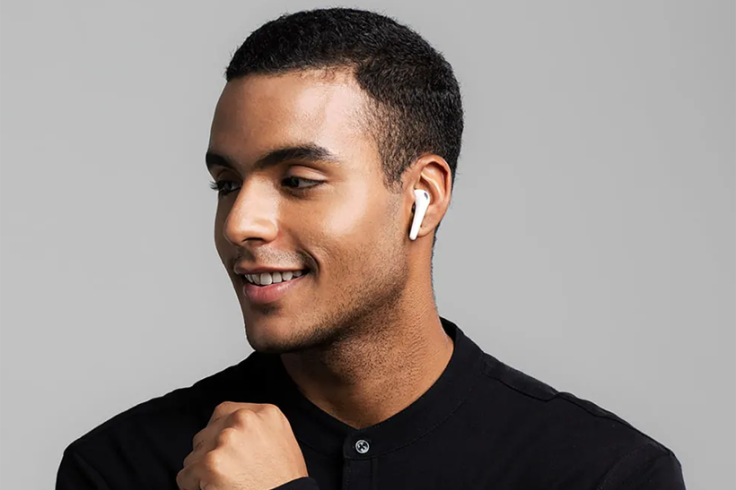 Noise-canceling headphones with a signature sound
Those who have not experienced 1MORE products first hand might wonder why it has been winning awards at the CES for four years straight, and how it differentiates itself from the plethora of competitors out there. Having reviewed most of 1MORE's earphones, our team narrows its strength down to two aspects: effective ANC tech and custom-tuned sound.
Though many headphone makers claim that their products have ANC, not all noise-canceling headphones were made equal. 1MORE noise-canceling systems are among the major brands like Sony and Bose to have the most dramatic difference when turned on, effectively blocking out environmental noises to the point that our reviewer experienced mild vertigo when first using the 2019 CES award winner Dual Driver ANC Pro Wireless In-Ear Headphones.
1MORE earphones also claim that they have been tuned by a Grammy-winning sound engineer Luca Bignardi - similar to how Beats were tuned by Dr. Dre, but after testing many of its earphones including both wired and truly wireless varieties, we can verify that this is not just a marketing ploy. These headphones have a consistent signature sound that is crowd-pleasing (known as the Harman Curve in the sound industry) straight out of the box and needs no bass or treble boost.
Final Verdict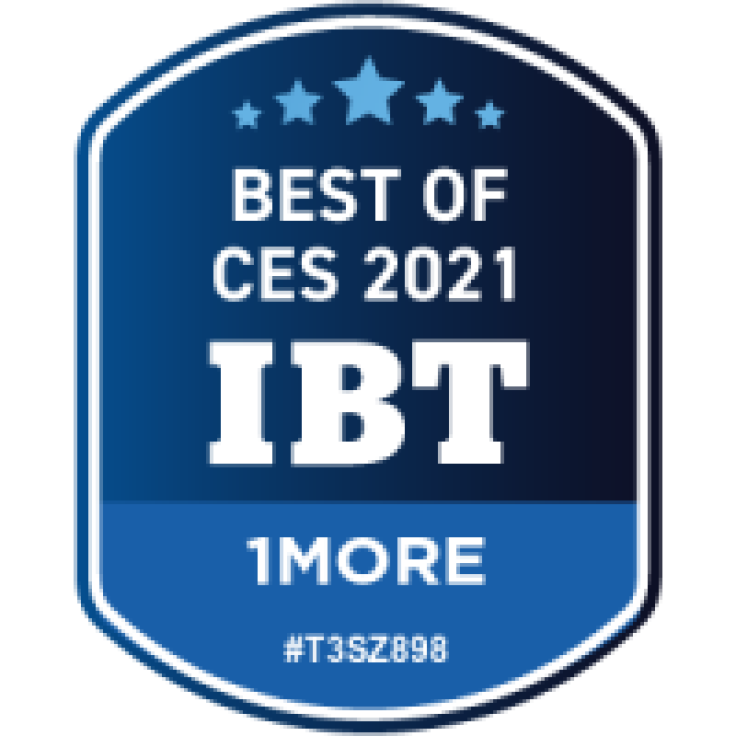 As far as new headphone makers go, 1MORE stands a head taller than others with their proprietary noise-canceling and sound driver technology. Its innovation in these key areas of personal audio is progressing forward in 2021 through its new lineup of ColorBuds and CombfoBuds, and we are recognizing this innovation with our "Best of CES 2021" award.
© Copyright IBTimes 2023. All rights reserved.