1MORE ColorBuds True Wireless Earbuds Review: Surprisingly Small, Surprisingly Powerful
This article uses affiliate links, which means if you purchase products through these links, we may earn a commission. Click here to see our
T&C
. For licensing please click
here
.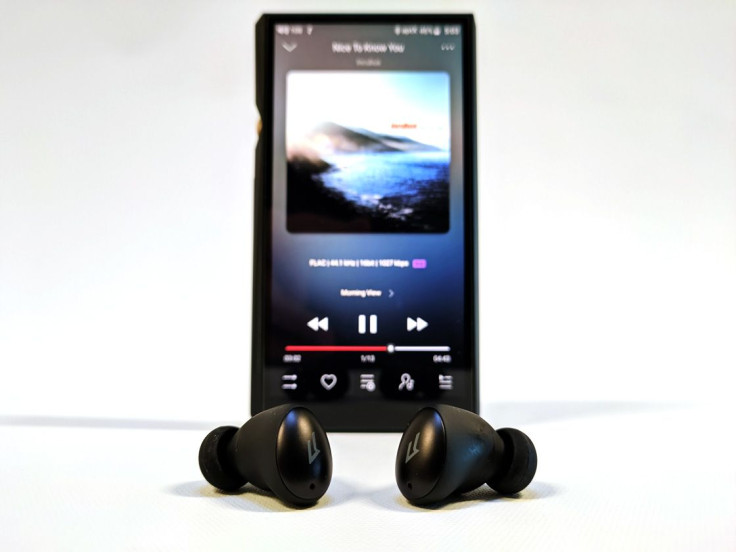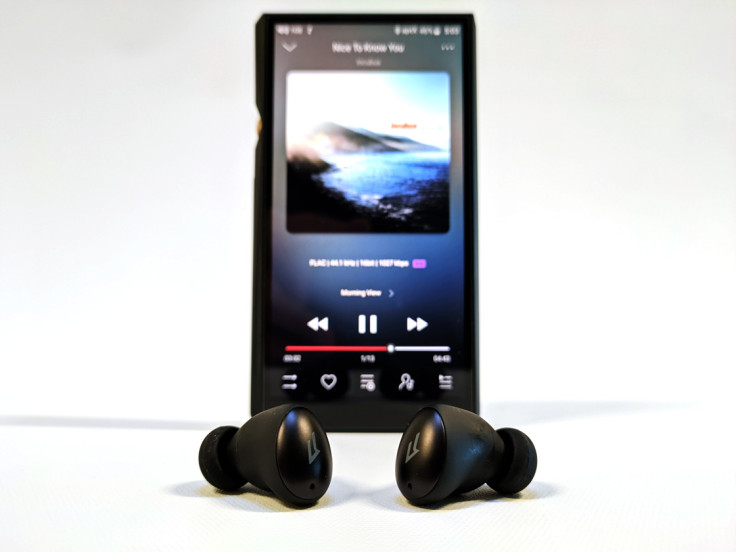 Who is the 1MORE ColorBuds for?
For those who likes the fast, responsive sound of Balanced Armatures (BAs) that are normally reserved for In Ear Monitors (IEMs), 1MORE's new unique full-range drivers are the most capable that we have tested
If you prefer TWS earbuds that are on the smaller side and more discrete to wear, these are one of the smallest earbuds on the market right now thanks to its driver technology
If you're on a budget but still want to get great sounding true wireless earbuds from a respected headphone maker, the ColorBuds are a great choice for under $100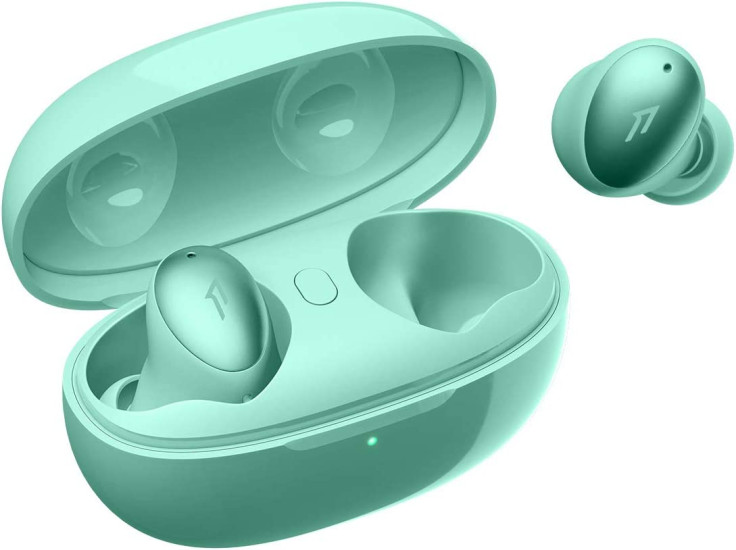 Being the third pair of headphones I'm reviewing from 1MORE, I can tell you that this is not another electronics company churning out OEM true wireless earbuds. 1MORE has made its intention clear through its own press release, declaring itself as China's answer to Beats Audio. So instead of simply copying other products on the market, it differentiates itself as a company that actually innovates.
Having reviewed the H1707 - a triple-driver headphone that makes use of Graphene technology, then the ANC Pro - a necklace style headphone that ended up becoming my go-to headphones for traveling because it has the most powerful ANC system that I've tested, I did wonder how 1MORE will do in the true wireless game. The ColorBuds outwardly didn't look too outstanding, but as I later found out, it actually contains a new revolution in earbud speaker technology.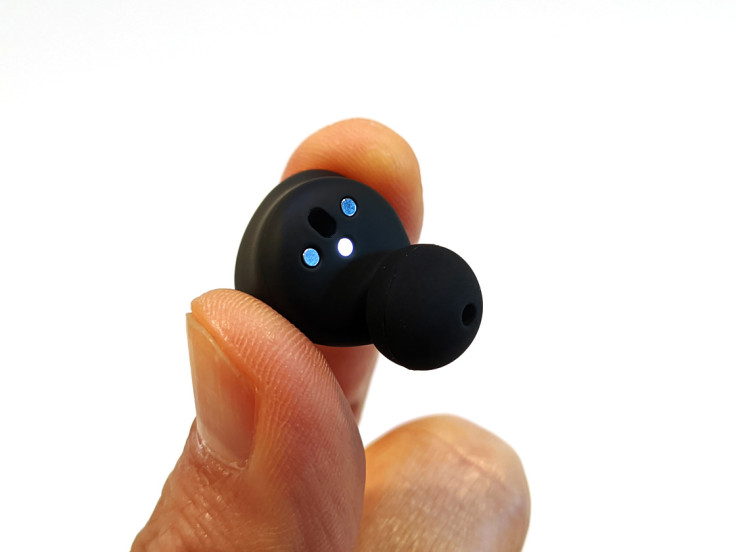 Why is it so small?
The first sign that there's something special about these earbuds came when I noticed that its charging box seems smaller than its competitors. The miniature size continues when looking at the body of the earbuds, even down to the holes on the silicone tips. This small size is attributed to the new type of driver used in the ColorBuds.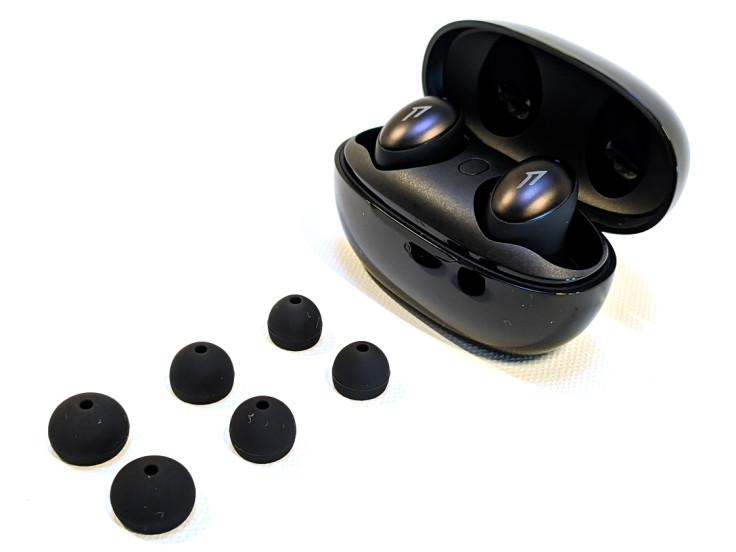 Ordinarily, earbuds that use Balanced Armatures (BAs) need to use multiple drivers to produce the high, mid and low frequency sounds, as BAs have a limited range. This means the body of the earpieces themselves need to have a generous volume in order to contain the multiple drivers, as well as sound tubes/channels that run from each BA to meet at the tip. However the ColorBuds are using 1MORE's proprietary BA where a single driver covers the full range of frequencies. This allows the earbuds themselves to be made smaller than other TWS earbuds currently in the market, resulting in a small pebble-like carrying case, and small earpieces that protrude less when worn in the ear.
Unexpectedly massive sound
Anyone in the habit of checking specs before buying earphones will know that most traditional dynamic driver earphones would boast about the diameter of its drivers, as larger driver sizes is usually indicative of its bass prowess. So it was natural for a bass lover like me to hold a healthy amount of skepticism when trying out the minuscule single driver earphone. But it turned out to be unfounded, as the ColorBuds, especially when equalized, showed off an impressive ability to produce a shocking amount of low-end.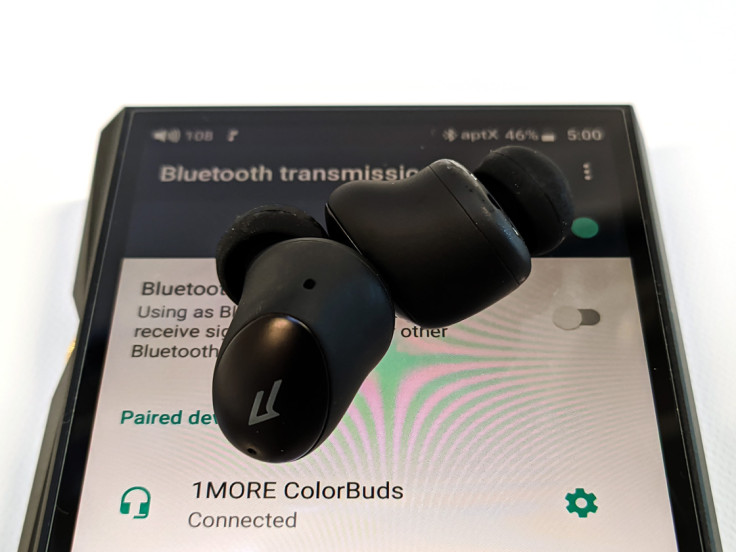 The overall sound color sways towards the warmer side, instead of the usual crisp high-ends that most BA driven earphones have. This makes the headphones good for vocal driven songs, as well as acoustic wood/wind driven songs. However the highlight with these little earphones is definitely the unbelievable amount of bass, which is made even better because of how clean and quick sound characteristics BAs have when compared to dynamic drivers.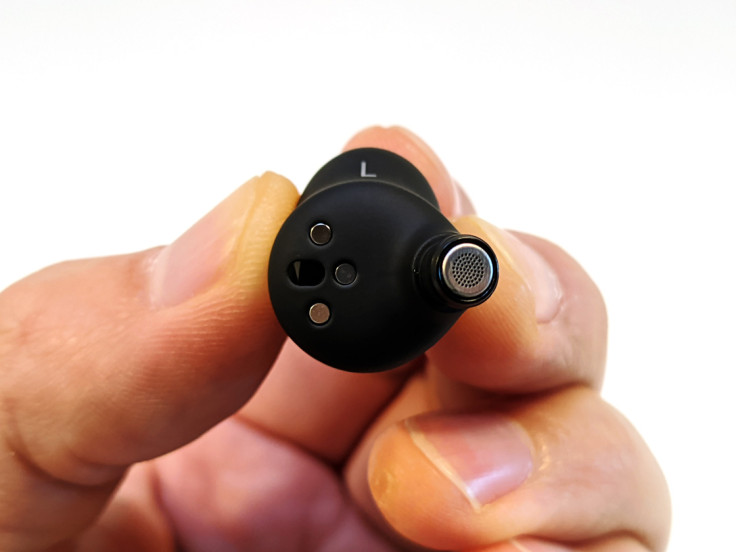 More cohesive sound than Multi-driver earphones
Compared to multi-drive headphones, the ColorBuds makeup for its lack of drivers with a cohesiveness to its sound that is hard to describe. As the father of IEMs - Jerry Harvey has noticed, for multi-driver earphones to sound cohesive, they must be tuned so that the sound from the drivers are all in-phase when they reach the ear - a know-how that JH Audio holds multiple patent to, known as: 'Phase correcting'.
For the ColorBuds however, since it only has a single driver, this does not pose a problem, and all frequencies of sound naturally are in phase, and this could well be the reason for this 'synced up' sound, that sounds like a band playing perfectly in time with one another. It's subtle, but definitely noticeable and makes the music listening experience with the ColorBuds that much better.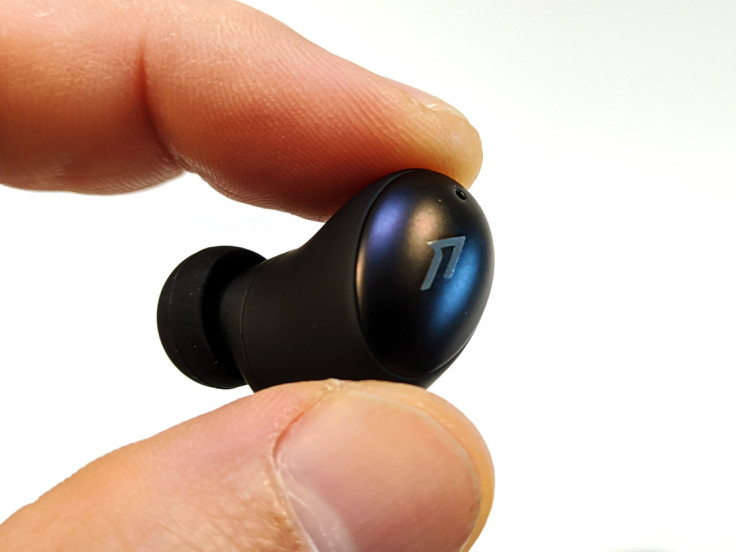 Final Remarks
Even though the ColorBuds are not 1MORE's flagship model, it demonstrates a surprising amount of breakthrough innovation in its driver arrangement. Being the first earphone to use the earphone maker's full-range balanced armature, beyond this single product, I'm more excited about where 1MORE will go with this technology. Future 1MORE headphones may very well continue this unique smaller form, while providing sound that poses a serious challenge to other earphone makers in both quality and power.
Sam is a production engineer turned tech writer who specializes in seeking out gadgets that enhances productivity while still looking sharp. This is a contribution to an ongoing IBTimes review series on gadgets for Business Travelers.
© Copyright IBTimes 2023. All rights reserved.