Chadwick Boseman: 'Avengers' Stars Mourn 'Black Panther' Actor's Death
KEY POINTS
Marvel stars paid tribute to Chadwick Boseman after the actor succumbed to cancer on Friday
Chris Hemsworth, Mark Ruffalo, Chris Evans, Chris Pratt and more mourned the loss Boseman
Brie Larson said the "Black Panther" star radiated power and peace when they were together
"Avengers: Endgame" stars are grieving over the death of "Black Panther" actor Chadwick Boseman.
Boseman, 43, succumbed to colon cancer on Friday after a four-year battle with the disease. Following his family's announcement of his death, his Marvel co-stars, along with numerous personalities and fans, took to social media to pay tribute to Boseman and mourn his passing.
"I'm absolutely devastated. This is beyond heartbreaking," Chris Evans wrote on Twitter.
"Chadwick was special. A true original," the "Captain America" star continued. "He was a deeply committed and constantly curious artist. He had so much amazing work still left to create. I'm endlessly grateful for our friendship. Rest in power, King."
Mark Ruffalo praised Boseman for his immense talent, calling the late actor "one of the all-time greats."
"Gonna miss you mate. Absolutely heartbreaking. One of the kindest most genuine people I've met. Sending love and support to all the family xo RIP @chadwickboseman," Chris Hemsworth posted on Instagram.
Chris Pratt also sent his condolences to Boseman's family and loved ones. The "Guardians of the Galaxy" star said that his late "Endgame" co-star's tremendous talent will be missed.
"My prayers go out to Chadwick's family and loved ones," he wrote. "The world will miss his tremendous talent. God rest his soul. #wakandaforever."
"Captain Marvel" star Brie Larson paid tribute to Boseman as well, revealing on Instagram how the "21 Bridges" star made a difference in her life.
"Chadwick was someone who radiated power and peace," Larson wrote on Instagram.
"Who stood for so much more than himself," she continued. "Who took the time to really see how you were doing and gave words of encouragement when you felt unsure. I'm honored to have the memories I have. The conversations, the laughter. My heart is with you and your family. You will be missed and never forgotten. Rest in power and peace my friend."
Zoe Saldana also mourned Boseman's death, revealing on Twitter that her children, Cy, Bowie and Zen, are big fans of Black Panther/King T'Challa.
"Rest in Power King T'Challa. My heart is so heavy right now. Your passing has hit me hard. I will tell my sons about you forever," she said in a longer Instagram statement.
"You were one of the classiest men I have ever met in my life," Saldana continued. "It was an honor to have shared minutes with you on screen and to have crossed paths with you during press. Though our acquaintance was light you always left a lasting impression because of your energy, poise and gentle manner. May the Universe deliver you to your promise land brother."
Meanwhile, Dave Bautista posted a photo of himself in a Black Panther shirt, along with the message: "#WakandaForever."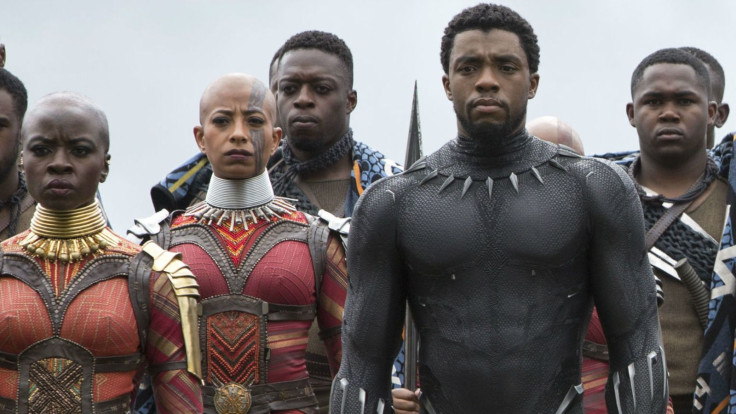 © Copyright IBTimes 2023. All rights reserved.