'The Challenge: Battle Of The Exes 2' Spoilers: Will CT And Diem Win Season 26?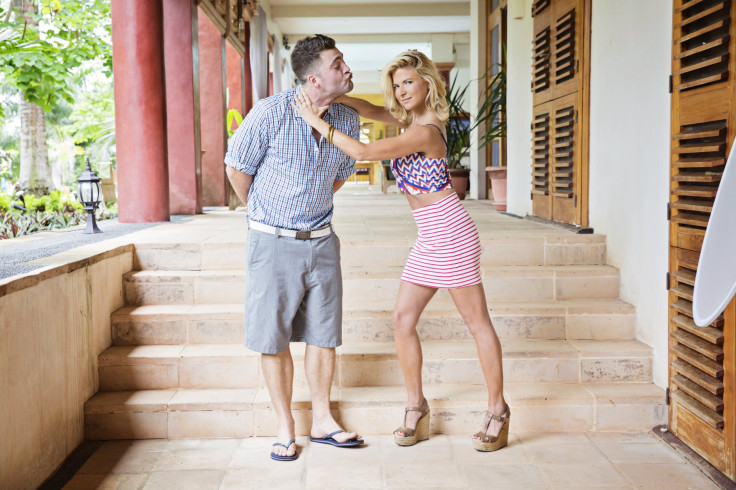 Season 26 of MTV's "The Challenge" only premiered last week, but that hasn't stopped viewers from questioning which of the 13 teams will away winners this time around. Following the tragic lost of competitor Diem Brown in November, speculation over who will win the "Battle of The Exes 2" installment has only heated up. So will the late "Challenge" competitor and her partner, Chris "CT" Tamburello, be able to secure a win? Here is what we know so far:
In the original "The Challenge: Battle of the Exes" installment in 2012, Diem and CT managed to put their differences aside and work together. They made it to the finals in Iceland only to be beat by "Challenge" veterans Johnny "Bananas" Devenanzio and Camila Nakagawa. (Watch the Season 22 finale episode here.) Despite their loss, they placed second and won a $100,000 cash prize. Unfortunately for those rooting for the former couple this time around, things did not go as smoothly.
Despite some fan's hopes that the on-again, off-again pair will make it to the finish line in Season 26, it appears neither team member will win the $250,000 cash prize. In an interview with E! Online last month, series creator Jonathan Murray revealed that Diem left the show early due to an illness. She was later was diagnosed with stomach and colon cancer which traveled to her liver and lymph nodes.
According to a report from The Ashley's Reality Roundup in November, Diem was airlifted from the "Challenge" set in Panama during a competition in August. The site reports that producers originally believed she was suffering from a bad reaction to peanut butter— one of the items used in the episode. She was then promptly flown back to the U.S. to receive medical treatment. So what happened to CT?
While it is unclear how long CT remained on the series following Diem's medical emergency, the Ashley reported that he exited the program after discovering the truth about Diem's illness. "CT left the 'Challenge' as soon as it was discovered that Diem was ill and has been by her side since was initially hospitalized. They are reportedly in a relationship and have been for some time," reads the report.
Off-camera, Diem battled her third bout of cancer in New York City before succumbing to the disease Nov. 14. She was 34. Following her death, CT posted a touching message about his former flame and teammate on Instagram, calling her the "love of my life" and his "reason to be a better man."
While viewers may not get to see Diem walk away with her final "Challenge" win this season, her fans can find comfort in knowing that MTV, which dedicated this season to her and fellow fallen "Challenge" star Ryan Knight, edited the series in an effort to portray her in the best light. "We just focused on editing the shows to make sure that we do justice to both these people in making sure that we send them out in a good way," Murray told E!
While CT and Diem's fate on the program has been revealed, it's unclear who will walk away with the first place win this season. New episodes of "The Challenge: Battle of the Exes 2" airs Tuesdays at 11 p.m. EST on MTV.
Who do you want to win "The Challenge" this season? Sound off with your thoughts in the comments section below!
© Copyright IBTimes 2023. All rights reserved.