'The Challenge' Season 31 Casting Rumors Include 'Teen Mom' Star Javi Marroquin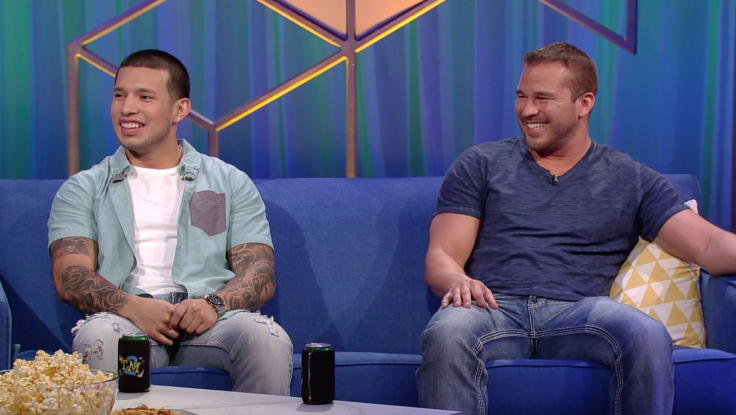 "Teen Mom 2" star Javi Marroquin may be jumping to another MTV reality series. Rumor has it Kail Lowry's ex is being considered for the upcoming season of "The Challenge."
While "The Challenge XXX: Dirty 30" just premiered, The Ashley's Reality Roundup reports the network is already prepping the followup installment and is looking for "Teen Mom" and other MTV reality show cast members to join the group. The site reports that MTV's higher ups have their eye on Javi, the only "Teen Mom" cast member currently up for consideration, for Season 31.
"The talks about him joining the Season 31 cast are very serious," claims the site. "Javi and several other MTV reality TV stars reportedly got calls from the show's casting department to see if they would be available to film for Season 31. The cast has not been finalized yet, though, so anything can happen."
READ: Meet The Full Cast Of "The Challenge: Dirty 30"
The casting speculation comes just days after Javi made it known he was interested in joining the competition show. After one fan tweeted to the father of one, writing, "If anyone is going to invade @TheChallengeMTV it'll be [Javi]," he responded by writing, "Sheesh @MTV been training for the phone call."
If MTV did dip into their other casts for the upcoming "The Challenge" season it wouldn't exactly be a gamechanger. MTV has been including stars from its "Are You the One?" dating series since 2015, with some even going on to earn a spot in the coveted finals.
The casting speculation comes on the heels of reports Javi has broken up with his most recent girlfriend, Lauren Comeau. Just two weeks after gushing about his new partner to the media, he deleted photos of her from his Instagram account (sans one photo he shared of her on Thursday) but things aren't what they appear.
Despite his move making some fans think he and Lauren had parted ways, Javi confirmed they are still very much together to OK Magazine. "Everything's great," Javi told the publication.
"This one's definitely a keeper, I can tell. We wanted to keep as much private as possible so I thought by deleting the pictures people would stop commenting but after the episode it got hot that I had a girlfriend."
Javi went on to state that he had plans to spoil his girlfriend with a "fun date" in the coming days and would be spending the upcoming weekend with her.
READ: What Do 'Teen Mom 2' Stars Do For A Living? Their Real Jobs Revealed
While Javi has moved on both romantically, he revealed he and Kail still have communication. He shared with RadarOnline that he and his ex-wife have a plan set for who will care for their 3-year-old son Lincoln when she goes into labor. As previously reported, Kail is due to welcome her third child with ex-boyfriend Chris Lopez this summer.
"I wish her luck," Javi said of his ex, revealing they have "plans for all scenarios" for when she gives birth.
© Copyright IBTimes 2023. All rights reserved.