Changing Dynamics: Will GOP Republicans Vote To Convict An Ex-President?
Whether or not President Trump is convicted in a Senate trial may have as much to do with emotion as facts of the case.
In a whirlwind of changing dynamics, even Senate Majority Leader Mitch McConnell has signaled support for impeachment, but that doesn't mean Republicans would vote to convict once the president leaves office-- and the emotional rollercoaster has taken new turns.
Many in the upper chamber believe Trump committed an impeachable offense when he incited rally-goers to storm the Capitol, but even in a climate where some find it easier to ditch an ex-president, 17 remains a big number—which is how many Republicans it would take to convict.
"There is no love lost within the Senate Republican Conference for Trump," one GOP source told CNN. "Everybody is ready for this to end. But there is a really open question about how many people will vote to convict him after his term will have expired."
Although impeachment after the fact is unusual, the move could carry significant consequences. The Senate could prohibit Trump from seeking federal office again—a potential mixed bag for Republicans as the Trump-loyal base eyes its 2024 prospects.
A lot could happen as new information emerges and emotions ebb and flow. Two sources told CNN that internal polling shows Trump's popularity among Republicans has tanked since the riot, though his base remains loyal and is bound to be a factor in upcoming primaries.
Senators Tom Cotton of Arkansas and Kevin Cramer of North Dakota argued it is unconstitutional to convict a president after leaving office, a position some may assume while avoiding a position on merits.
Some Republicans up for re-election, have differing views as well. While Sen. Tim Scott of South Carolina said a conviction would deepen the wounds of a divided nation, Ohio Sen. Rob Portman would support whatever is best "to help heal our country."
Still, others say justice must be served as a warning. Alaska Sen. Lisa Murkowski condemned Trump's "false rhetoric that the election was stolen and rigged, even after dozens of courts ruled against these claims.″
McConnell has yet to set a date for trial, but is reportedly undecided and would listen to all arguments after waiting for emotions to cool. The trial could begin as early as next week. The leader's public neutrality has been viewed as an effort to encourage Trump to show restraint.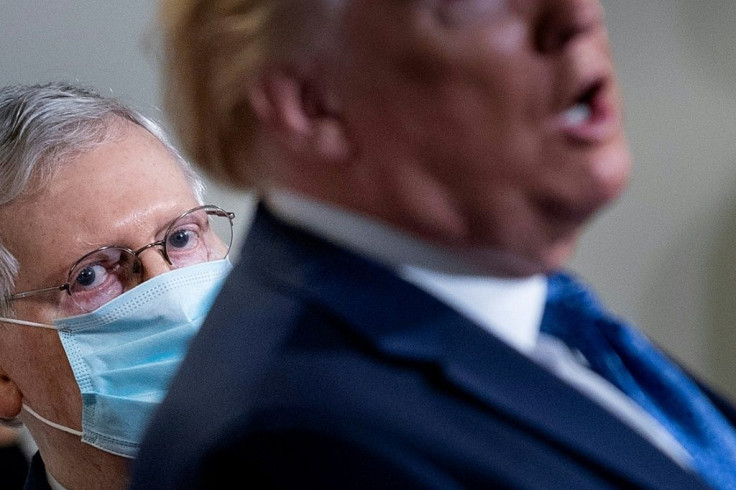 © Copyright IBTimes 2023. All rights reserved.
FOLLOW MORE IBT NEWS ON THE BELOW CHANNELS