Anti-Trump Republicans Pony Up Money for GOP Impeachment Votes—Here's How Much
For four years, many Republican lawmakers have been reluctant to buck the president for fear of Trump himself, but in the face of the second impeachment, a group of anti-Trump Republicans has offered political cover to the tune of $50 million.
The Republican Accountability Project said it will provide its help to any Republican legislator who votes in favor of impeachment.
"We want to say to any Republican who votes to impeach or remove Donald Trump: You will not be left alone. We will help you against primary challenges," said Bill Kristol, the project's board chairman. "And before the challenges emerge, we will help explain your vote to your constituents. So do the right thing. We will have your back."
In the wake of last week's deadly riots at the Capitol and charges that Trump incited the insurrection, the president would become the first in U.S. history to be impeached twice. Trump was impeached by the House in 2019, but acquitted by the Republican-controlled Senate.
Although no House Republicans supported the first impeachment, the attack on Congress, as it performed its constitutional functions, has prompted growing Republican support in both the House and the Senate. Sen. Mitch McConnell of Kentucky has reportedly come on board, signaling impeachment may be the best way for the party to move on in the post-Trump era.
Even so, the president is still a commanding force among his base, meaning a political risk to Republicans who would support the historic removal of a sitting president. Trump, who recently lost his Twitter account due to concerns he would provoke more violence, has often backed loyalist primary challengers to Republicans deemed as insufficiently loyal.
Even Sen. Lindsey Graham, R-S.C., who turned loyal to Trump early in his presidency, faced several primary challengers from candidates who believed he was not devoted enough.
The Republican Accountability Project said in a statement that it will work to "ensure that ample resources are available for those principled Republicans who do the right thing and hold Trump accountable for inciting an attack on the U.S. Capitol to defend against primary challengers."
The group includes not just Kristol and other prominent anti-Trump conservatives, but two former Trump officials, Olivia Troye, a former aide to Vice President Mike Pence, and Elizabeth Neumann, onetime deputy chief of staff at the Department of Homeland Security.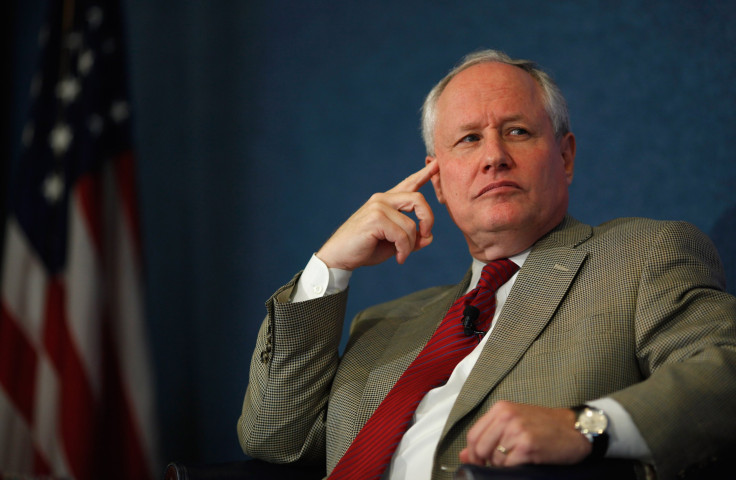 © Copyright IBTimes 2023. All rights reserved.