Will Republicans Support Removing Trump? McConnell, GOP House Members 'Pleased' About Impeachment
In a surprise reversal during a tumultuous week, Sen. Mitch McConnell, R-Ky., has reportedly told colleagues he supports Democrats' move to impeach President Trump, asserting that the president has committed impeachable offenses and that the second impeachment would speed the efforts by Republicans to move on in a post-Trump era.
The move came amid further threats of violence, in the wake of last week's riot at the Capitol and newly released video footage of the violent pro-Trump melee.
Unless Vice President Mike Pence agrees to invoke the 25th Amendment, which has appeared increasingly unlikely, the House of Representatives is slated to formally charge Trump on Wednesday with inciting violence in a single article of impeachment.
In another twist in the face of an ever-changing political dynamic, Minority Leader Kevin McCarthy, a stalwart Trump loyalist, has reportedly asked his Republican colleagues whether he should call on Trump to resign before Congress takes further action. That's according to at least three Republican officials. McCarthy has also indicated House members would not be "whipped," or lobbied.
Democratic House Speaker Nancy Pelosi has ruled our censure, an alternative to impeachment that McCarthy and some Republicans have suggested as a compromise. As many as a dozen Republicans have signaled support for the second impeachment.
On Tuesday, Rep. John Katko of New York became the first House Republican to officially announce his intention to support impeachment.
"To allow the president of the United States to incite this attack without consequence is a direct threat to the future of our democracy," he said in a statement. "For that reason, I cannot sit by without taking action. I will vote to impeach this president."
The House's third-ranking Republican Liz Cheney of Wyoming, a longtime Trump critic, quickly followed suit.
"The president of the United States summoned this mob, assembled the mob, and lit the flame of this attack," Cheney said in a statement. "Everything that followed was his doing. None of this would have happened without the president. ... There has never been a greater betrayal by a president of the United States of his office and his oath to the Constitution."
The changing political landscape comes as Trump has shown little inclination to be contrite. On Tuesday, he called his pre-riot comments to supporters at a nearby rally "totally appropriate."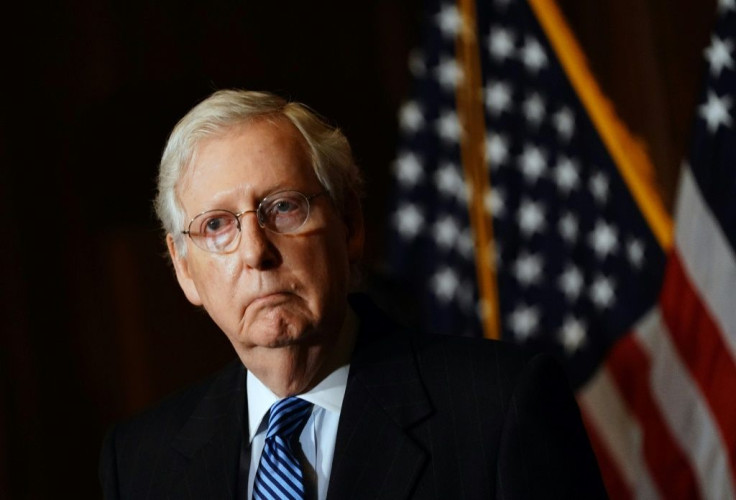 © Copyright IBTimes 2023. All rights reserved.