Charles Manson Facts And History Before The Premiere of 'Manson's Lost Girls' On Lifetime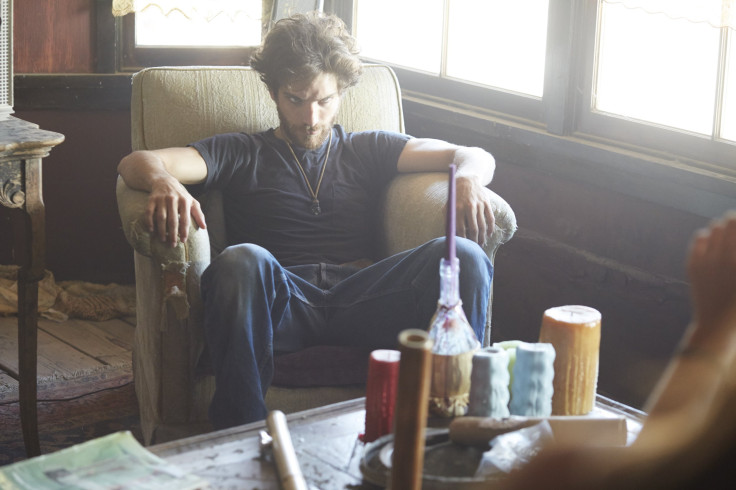 With Lifetime gearing up for the premiere of "Manson's Lost Girls," a made-for-TV film which focuses on the women of the infamous Charles Manson's cult, the internet has been abuzz with chatter about his horrific legacy. For many, discussions about Manson and the killings his followers, dubbed "The Family," carried out raise a lot of questions, the most common of which is why?
A look into Manson's troubling past provides a lot of clues as to how someone could travel down such a dark, twisted path. Manson's life of crime started young and continued well into his adult life. Below are 16 true facts about Charles Manson:
Manson was born in Ohio on Nov. 12, 1934. His birth name is Charles Milles Maddox according to Biography.com.
His mother, Kathleen Maddox, was just 16 years old when she gave birth to him. She was said to have worked as a prostitute and struggled with an addiction to alcohol.
Manson was sent away to boy's school as a child. When he returned home his mother rejected him, leaving him with nowhere to live. While living on the streets Manson turned to crime to keep himself afloat.
He was sent to a minimum security facility called Natural Bridge Honor Camp for the first time in 1951 at the recommendation of a psychiatrist. In February 1952 Manson was transferred to the Federal Reformatory in Petersburg, Virginia, after sodomizing a fellow prisoner. He was considered dangerous and, due to his actions, was transferred to another reformatory in Chillicothe, Ohio.
In 1955 Manson married Rosalie Jean Willis, who was only 17. According to CNN, Willis got pregnant shortly after tying the knot. This pushed Manson back to crime. He returned to prison in October 1955.
After being released on probation in 1957, Manson got another woman pregnant. According to CNN the woman's name is unknown.
Before founding his cult and becoming one of the most infamous criminals in history, Manson had a history of petty crime. According to Biography his early criminal offenses include passing stolen checks and stealing cars. He is also said to have raped a fellow inmate while serving out a 10-year sentence in Washington from 1961 to 1966.
Manson founded his cult two years after his release from Terminal Island, where he had been transferred, in 1967.
According to Biography he was strongly influenced by drugs, specifically LSD, as well as art and music.
Manson also had an interest in the idea of armageddon as well as Scientology and other cult-like churches.
Biography reported that Manson believed he was the new Messiah, telling his followers that after a nuclear attack they would all be saved if only they hid in a secret world beneath the desert.
During the Manson trials, Susan Atkins, a dedicated follower of his, said the goal of their vicious crimes was to create incidents so gruesome that the entire world would be shocked.
Manson himself never actually partook in any of the murders carried out by members of "the family." He simply gave them addresses and instructed them to ensure that everyone and anyone inside the homes was killed.
He and his cult members were arrested in 1969. According to CNN, Manson and his followers were arrested on suspicion of auto theft. After being charged and held for murdering Gary Hinman, Susan Atkins confessed to a fellow inmate that she had been involved in the murder of Sharon Tate, which lead to the downfall of the cult.
In an effort to raise money for his trial, and the trials of his followers, Manson released an album titled "Lie: The Love & Terror Cult."
The Swastika on Manson's forehead initially began as just an "X." As the case garnered more and more attention he decided to add to it, turning it into the swastika.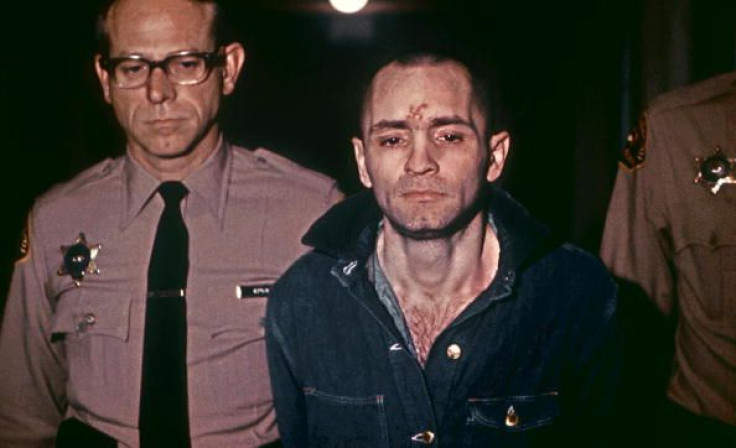 "Manson's Lost Girls" airs at Saturday, Feb. 6 at 8 p.m. EST on Lifetime.
© Copyright IBTimes 2023. All rights reserved.