Charlie Sheen Allegedly Fires Selma Blair; What Did The 'Anger Management' Star Do?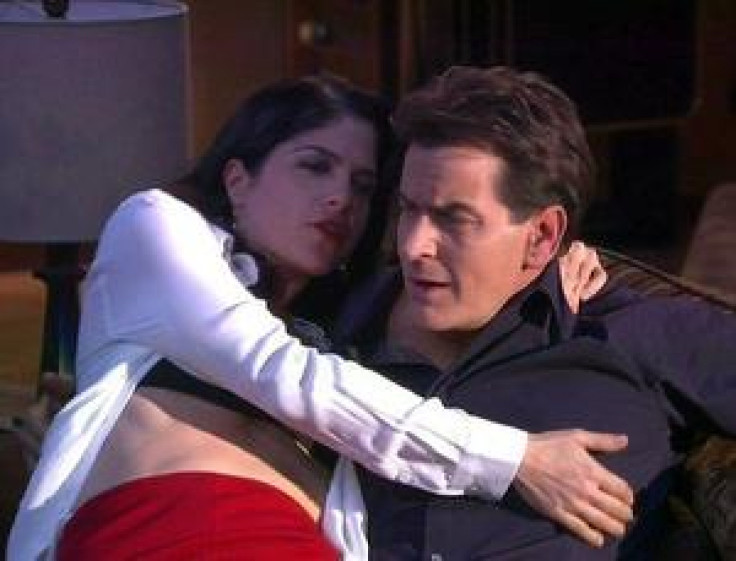 Charlie Sheen has NOT been in a good mood recently. After sending "Teen Mom" star Farrah Abraham a scathing public letter last week, Sheen is now making headlines for reportedly firing "Anger Management" co-star Selma Blair.
Sources from the set of the FX series tell TMZ that the actor is in an "all-out war" with Blair, firing her and refusing to shoot if she shows up to set. How official is the firing and what did she do?
According to the insider, Sheen is telling everyone that he fired Blair "altogether," but it's not clear if his word is the official one. The alleged firing after she Blair reportedly complained to show executives that Sheen is unprofessional. She supposedly had issues with the star's "shoddy work ethic," including showing up late.
Rumor has it that Sheen felt that Blair was crossing the line, and wants to replace her with Ashton Kutcher's girlfriend, Mila Kunis. One insider is claiming that Sheen is willing to offer the "That 70s Show" actress a 10 episode arc at $1 million an episode.
On "Anger Management," Blair plays Katem, Charlie's on-screen best friend, paramour and fellow therapist.
© Copyright IBTimes 2023. All rights reserved.