Charlie Sheen HIV Update: Former 'Goddess' Natalie Kenly Defends Actor Amid Claims He Kept His Status From Exes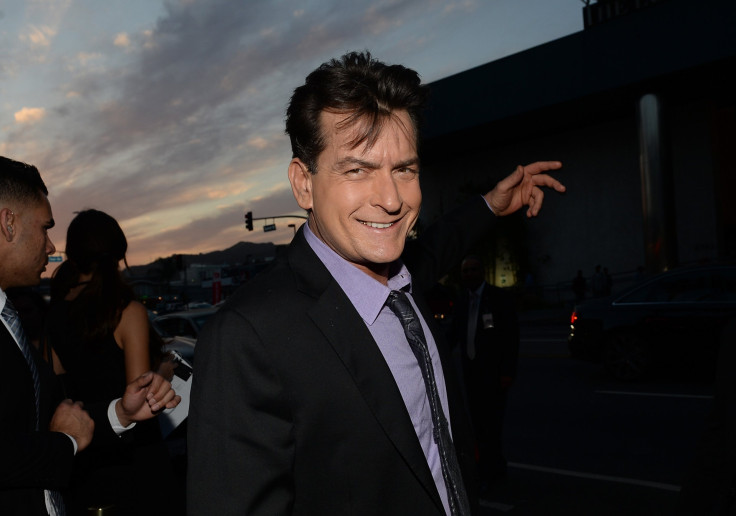 Charlie Sheen's former girlfriend Natalie Kenly is going to bat for him. The model came forward Thursday after claims from fellow former "goddess" Bree Olson that Sheen was secretive about his HIV diagnosis. Kenly, who dated Sheen in 2011, tells a very different tale.
In an interview with "Entertainment Tonight" Sheen's ex said she knew the former "Two and a Half Men" actor for who he really was during their relationship rather than the persona he often put on for the media. Kenly said she was not paid to keep quiet about his HIV-positive diagnosis or anything else about him. She added that she was tested for the life-threatening disease and continues to get tested now that their relationship is over.
"I knew Charlie as the man, and not the myth or the legend," she said. "Charlie didn't pay me to keep quiet about his HIV diagnosis or anything else. I was tested. I've been tested several times since them, and I also don't believe I was around when he was diagnosed or contracted the virus."
It remains unclear what other women linked to Sheen, a notorious playboy, share similar experiences to Olson. It has been reported that feminist attorney Gloria Allred, the same lawyer who is representing several Bill Cosby rape accusers, has been contacted by some of the mystery women. She reportedly met with several of them to further discuss "their rights" in the situation, but would not disclose any further information.
Kenly's comments are night and day from Olson's. On Tuesday, the former porn star claimed she was completely unaware that Sheen had been diagnosed as HIV-positive until three days before his big announcement on the "Today" show. Olson said she would "never forgive" her ex for what he had put her through, calling him a "monster." Since the news broke, Olson has been very open with fans about getting tested. She filmed herself visiting the doctor and then appeared on "The Howard Stern Show" on SiriusXM to share the results, which were negative. She has continued to speak out about the situation on Twitter, reminding followers and those critiquing her that she is HIV-negative.
© Copyright IBTimes 2023. All rights reserved.