Charlie Sheen makes sudden appearance on Piers Morgan Tonight.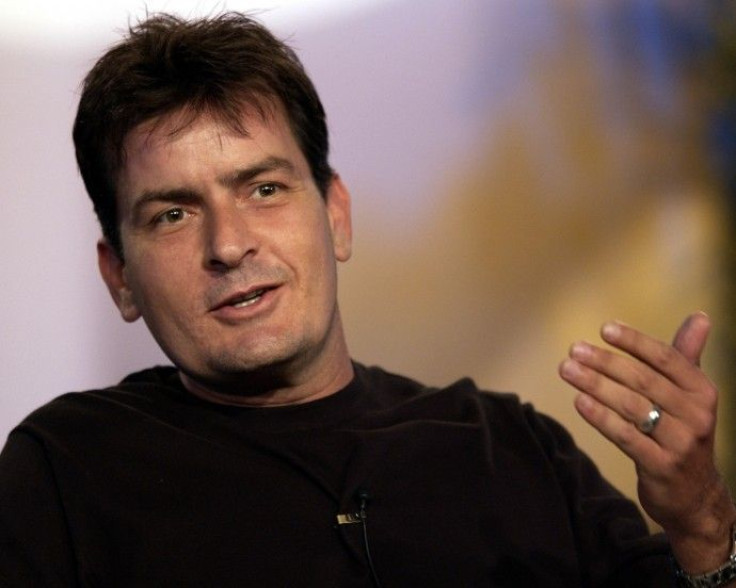 Charlie Sheen made an unexpected live appearance on CNN's Piers Morgan Tonight, and discussed his recent controversies.
Sheen, who arrived with test results proving he is drug-free, said I'm super bitching' [and] I don't believe myself to be an addict.
The 45-year-old actor said he was surprised when production of Two and a Half Men was canceled with what he said were eight more shows to finish the season.
CBS recently announced that it will shut down production of the hit show because of Sheen's recent behavior. Since the announcement, Sheen, who Morgan called The Che Guevara of television, has gone on a number of rants about the show's creator, Chuck Lorre.
Morgan asked Sheen whether he felt any sort of responsibility as a role model, since he is the star of Two and a Half Men, which is considered the number one family comedy.
Sheen responded by laughing and saying that the content of the show is juvenile or gross, and that it contains a slew of lewd jokes that eclipses stuff I do on my most epic nights.
The actor also said that he has received the support of fellow actors Sean Penn and Mel Gibson.
He's a stone cold dude, Sheen said of Gibson. Sean Penn was over [at my house] the other night and we had a few laughs, he said.
Morgan also asked Sheen if he has ever hit a woman.
Women are not to be hit. They're to be hugged and caressed ... There was an incident years ago where everyone thought I hit her. I was trying to contain her. I had her arms and we both went down to the ground, Sheen said, referring to ex-girlfriend Brittany Ashland.
During the telecast he also took back his comments from earlier in the day where he demanded a raise to appear on the tenth season of Two and a Half Men. The actor also appeared on the Today show again in which he invited NBC's Jeff Rossen into his house, where he lives with two goddesses.
© Copyright IBTimes 2023. All rights reserved.