'Charmed' Alums Rose McGowan, Alyssa Milano Feuding Over Harvey Weinstein's Wife?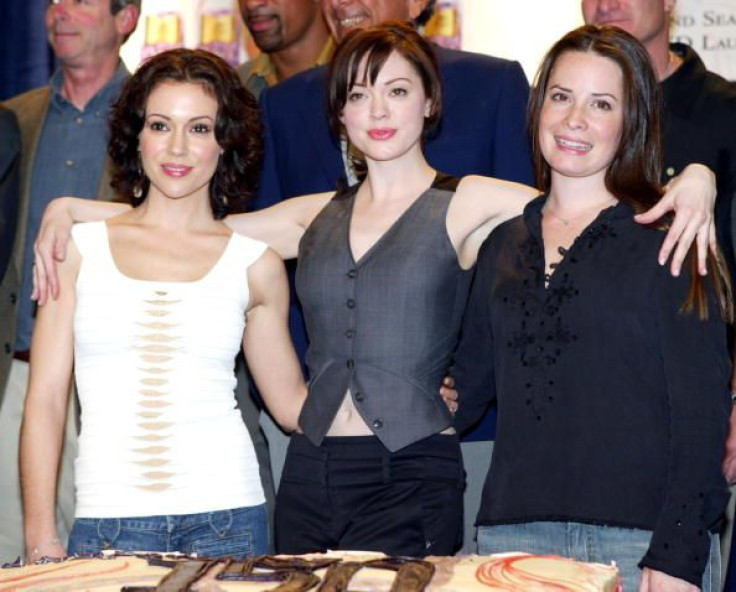 Rose McGowan has just started a fight with her "Charmed" co-star Alyssa Milano.
The actress, who previously accused Harvey Weinstein of sexual abuse, fired at Milano for saying good things about Weinstein's wife, Georgina Chapman. On her Twitter account, McGowan told Milano that her recent statements made her want to vomit. She also called her co-star, "fake."
Earlier this week, Milano sat down for an interview with Megyn Kelly on "Today" and talked about her long-time friend, Chapman. She called Weinstein's wife an "amazing mother." "She's an amazing woman, and I think her priority right now is focusing on how to raise those children to the best of her capacity given the situation," she said.
Upon hearing Milano's interview, McGowan took her thoughts to Twitter and slammed the actress. In a follow up tweet, Weinstein's accuser sarcastically urged Milano to reach out to Camille Cosby, the wife of comedian Bill Cosby.
As of late, Milano has not responded to McGowan's tweets, but both actresses are involved in the #MeToo campaign on social media. The hashtag was used online to symbolize for those who have been sexually abused, as well as those who were sexually assaulted or harassed.
Meanwhile, McGowan is displeased at Chapman for previously announcing the end to her and Weinstein's marriage without giving details if their divorce will actually push through.
After several women in the industry accused Weinstein of sexual abuse, Chapman announced in October that she will be divorcing her husband.
"My heart breaks for all the women who have suffered tremendous pain because of these unforgivable actions. I have chosen to leave my husband. Caring for my young children is my first priority and I ask the media for privacy at this time," Chapman said in a statement.
A source also told People last month that Chapman wants their divorce to move forward. "She doesn't want to be married to Harvey. She wants a divorce. It's just not anything that she is rushing," the source said.
As of last month, Chapman is also doing well and focusing on their children.
© Copyright IBTimes 2023. All rights reserved.