Chaz Bono's Cha-Cha Debut on 'Dancing With the Stars' wows Judges [VIDEO]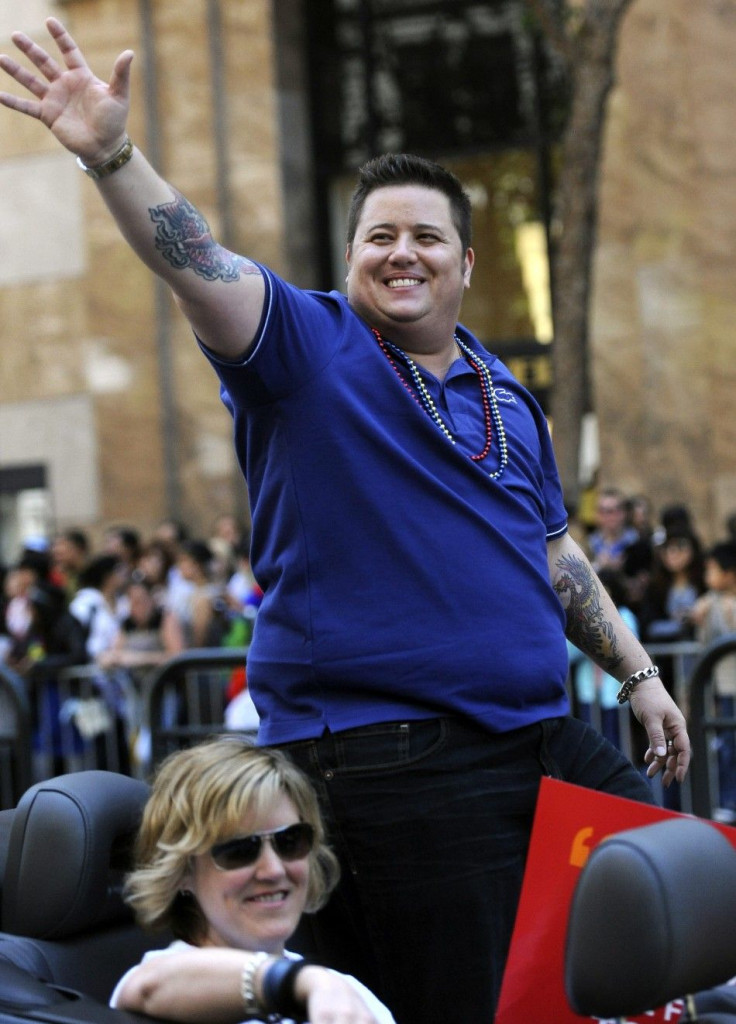 Chaz Bono may have been in the spot light for being the first transgender contestant on dancing with the stars in the lead up to the competition, but on Monday night all eyes were on him in his cha-cha debut that seemed to wow the judges and woo the audience.
Bono earned 17 points out of a possible 30, with ballroom dancer Len Goodman referring to him as Razzmatazz Chaz, adding he had good footwork and great attitude. Judge Carrie Ann Inaba told him that people had been waiting to see him all night and he did not disappoint.
Bono was born a female named Chastity and started gender reassignment surgery three years ago. The 42-year-old activist and author fell victim to hateful blog posts prior to the competition where he was called a dancing boycott
Nancy Grace defended the contestant, after publicly announcing that she was far less concerned about that he had in his pants than his shoes. The Transgender Law Center and the Gay and Lesbian Alliance Against Defamation have also offered their support urging members to support Bono's appearance on the show.
Following his performance at the Dancing with the stars new ballroom, Bono told US Magazine that he lost 10 pounds through dancing. I have definitely noticed a change [in my body] I'm down 10 lbs. on the scale and I put on some muscle so that makes it easier to dance. I'm feeling great, he said. He told the magazine that he did the best he could while having lots of fun.
Meanwhile, Phillips and Martinez each earned 22 points out of 30 for their Viennese waltzes and Ron Artest landed in last place with 14 points with Goodman saying the basketball player's footwork was atrocious and his cha-cha was all sizzle and no sausage.
© Copyright IBTimes 2023. All rights reserved.