Chelsea Clinton Explains Why She And Ivanka Trump Are No Longer Friends
KEY POINTS
Chelsea Clinton discussed why she is no longer friends with Ivanka Trump in a new interview
Clinton and Ivanka have not spoken to each other since 2016
She said she had kept in touch with Ivanka at the beginning of the 2016 campaign but later fell out with her
Chelsea Clinton has opened up about her past friendship with Ivanka Trump and revealed why she isn't sure she would want a reunion with her.
On Thursday, Oct. 1, Clinton, 40, appeared on "Watch What Happens Live with Andy Cohen," where she discussed how her friendship with Ivanka, 38, ended. The author revealed that she and Ivanka haven't spoken to each other since President Donald Trump beat her mother, Hillary Clinton, in the 2016 election.
"I have not spoken to her since 2016," Clinton told Cohen. "I have no interest in being friends with someone who is not only complicit but actively taking part in this administration's everyday collision of cruelty and incompetence. So, that's the answer."
"We were in touch at the beginning of the [2016] campaign, but it's just really hard when there's someone who's actively embracing their candidate, whether it's their father or not, who is trafficking in racism and sexism and anti-Semitism and Islamophobia and homophobia and transphobia and conspiracy theories and lies, and is so fundamentally corrupt," she explained.
Clinton added that while she doesn't believe Ivanka and her father "are the same," she thinks her former friend is "more than complicit."
Both Clinton and Ivanka were active during the 2016 campaign. Clinton introduced her mother at the Democratic National Convention, and Ivanka did the same for her father at the Republican National Convention.
Clinton previously addressed her and Ivanka's differences during a July 2016 interview with Today.
At the time, she said that though she considers Ivanka a friend, they "have very different views about who we think should be our president, who we think best represents our country."
Two years later, Clinton spoke about Ivanka once more during her guest appearance on "The Late Show With Stephen Colbert." When asked by host Stephen Colbert if she remained friends with Ivanka after the latter's father became president, the "She Persisted" author confirmed that she has not kept in touch with her former pal.
"It's clear that she has supported policies and decisions that I don't agree with," she said of Ivanka. "I've been very vocal about my opposition to President Trump."
Meanwhile, just hours after Clinton's latest interview, the president announced via Twitter that he and Melania Trump had tested positive for COVID-19 and will be quarantining.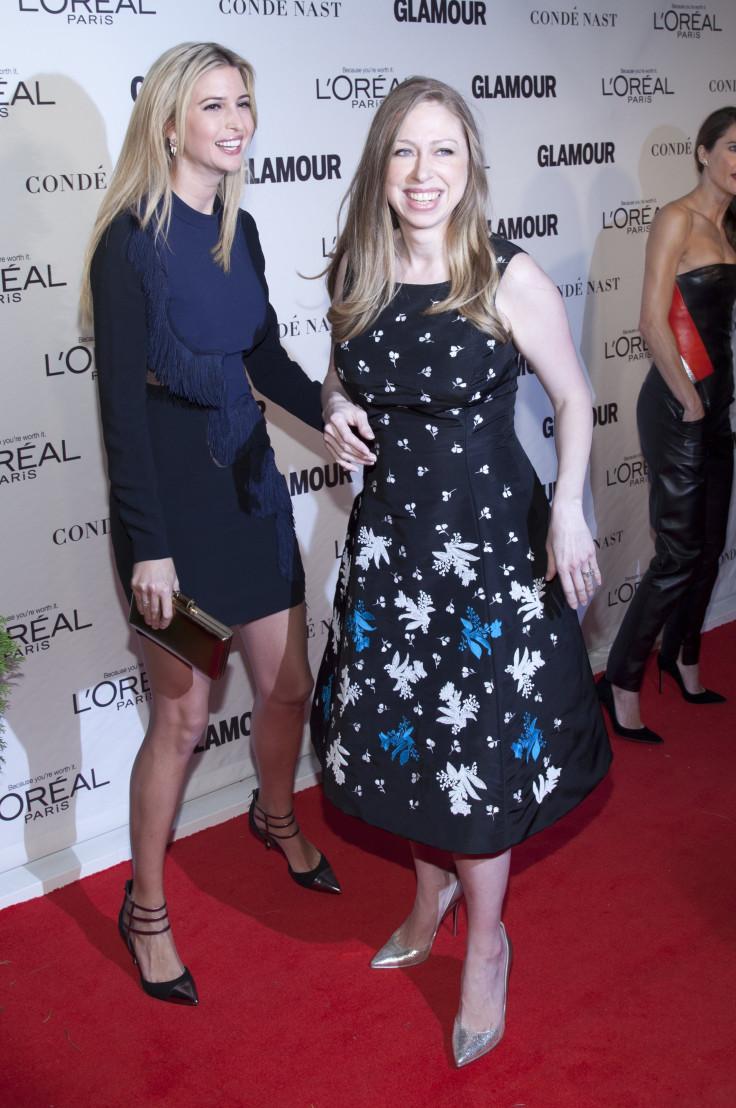 © Copyright IBTimes 2023. All rights reserved.