'The Chi' Season 1 Finale: What Will Happen In Episode 10? [VIDEOS]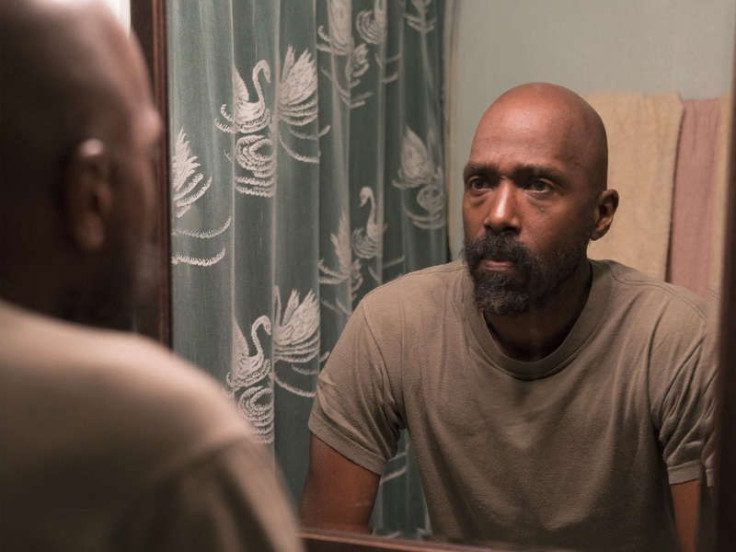 Ronnie surrenders to the authorities in the Season 1 finale of Showtime's "The Chi."
According to the synopsis for episode 10 of the show's freshman run, Ronnie (Ntare Guma Mbaho Mwine) faces his past crimes.
In the trailer for the hour, Ronnie is seen being processed by the police after admitting to Detective Cruz (Armando Riesco) that he's the one who killed Coogie (Jahking Guillory). But even though he's already confessed to the murder of Brandon's (Jason Mitchell) younger brother, Ronnie is still not telling the whole truth.
In a sneak peek from the installment, Cruz interrogates Ronnie to hear his side of the story. When Cruz asks him about the gun he used to end Coogie's life, Ronnie says that he sold it to a guy on the streets. But when asked what the guy looked like, Ronnie claims that he doesn't know. Since Ronnie's statements are inconsistent, Cruz figures that Ronnie is lying about the firearm.
Elsewhere in the episode, Brandon's plan to finance his business goes awry. In last week's Season 1, episode 9, Brandon struggled to find a perfect place for his food truck and was forced to settle on a spot under a bridge.
Also in the next episode, Kevin (Alex Hibbert) stars in the school play and attends a cast party with his friends. In the trailer for the season ender, Kevin admits that he's nervous about their stage production.
Meanwhile, Emmett (Jacob Latimore) decides to fight for full custody of his son EJ. But will he be able to do that without her mom by his side? As revealed at the end of last episode, Jada (Yolonda Ross) was hired as director of nursing at a facility. The facility, however, is located in Seattle, so Jada has to leave Emmett in Chicago alone.
Last episode, Emmett sold some of his most precious shoes and gave the money to EJ's mom Tiffany (Hannaha Hall). After Tiffany got the money, she let Emmett to look after EJ for the night. But before they went separate ways, Tiffany's new boyfriend Dek (Ivan Ellis) told Emmett that he would help him see EJ more often if he would give him an extra bill monthly.
"The Chi" Season 1 finale titled "Ease on Down the Road," airs on Sunday, March 18 at 10 p.m. EDT on Showtime. Watch the trailer and the sneak peek below:
© Copyright IBTimes 2023. All rights reserved.