'The Chi' Spoilers: Season 1, Episode 9 Synopsis, Trailer, Sneak Peak Released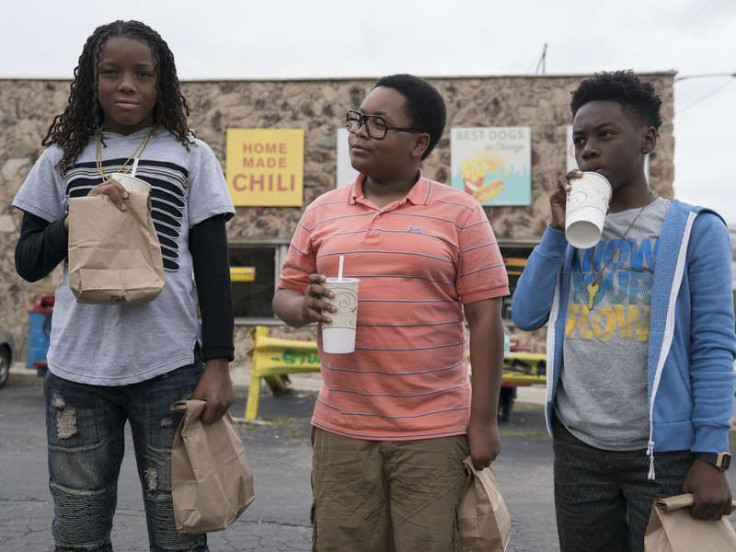 Kevin figures out that he can't do anything to prevent Jake from going down a dark path in the next episode of "The Chi."
According to the synopsis for Season 1, episode 9 of the Showtime drama, Kevin (Alex R. Hibbert) realizes that he can't stop Jake (Michael Epps) from following his brother Reg's (Barton Fitzpatrick) criminal ways.
In last week's Season 1, episode 8, Kevin and Papa (Shamon Brown Jr.) told Jake that they're worried about his safety after finding out that he's already a member of Reg's gang and now carries a gun of his own anywhere he goes. Jake told his friends that he's good and there's nothing to worry about because his big brother Reg is looking out for him. But when Kevin insisted that Jake isn't good, Jake reminded Kevin that he isn't the one who shot somebody.
Papa, who just learned that Kevin almost killed somebody, was upset that the latter hasn't told anything about it to him before. "The whole situation was not even real," Kevin tells Papa of the shooting incident in the trailer for the next episode.
"Shooting someone is pretty real," Papa argues.
Elsewhere in the trailer, Jake punches a fellow kid in the face; Ethel (LaDonna Tittle) wields her shotgun once again, and Emmett (Jacob Latimore) is reunited with his son EJ.
Elsewhere in the next episode, Brandon (Jason Mitchell) attempts to reconcile with Jerrika (Tiffany Boone), but struggles to establish his food truck business. Also, Emmett reels when Jada (Yolonda Ross) is offered a job in another state.
Meanwhile, in a sneak peek from the hour, Laverne (Sonja Sohn) approaches Tracy (Tai'isha Davis) after church and introduces herself as the mother of Coogie (Jahking Guillory), the boy accused to killing Tracy's son Jason (Lucien Cambric).
"My boy Coogie ain't kill your son," Laverne tells Tracy. "He was just in wrong place at the wrong time. I thought you should know that."
"The Chi" Season 1, episode 9 airs on Sunday, March 11 at 10 p.m. EDT on Showtime. Watch the trailer and sneak peek for the installment below:
© Copyright IBTimes 2023. All rights reserved.