Chicago Family Of Five Killed In Domestic Violence Incident
Chicago police officials have confirmed that the family of five that was found dead in the Buffalo Grove suburb of Chicago on Wednesday suffered from sharp-force injuries after a "domestic-related" incident.
Court records have revealed that the family, two children and three adults, had issues such as a turbulent divorce and financial matters, according to the Chicago Tribune.
The dead include Lilia Kisliak, 67, Andrei Kisliak, 39, Vera Kisliak, 36, and two children ages 6 and 4. At a news conference on Thursday, Lake County Coroner Jennifer Banket said four of the five complete autopsies show the alleged murder occurred due to sharp-force injuries. An autopsy on the fifth person was expected to be completed Thursday afternoon.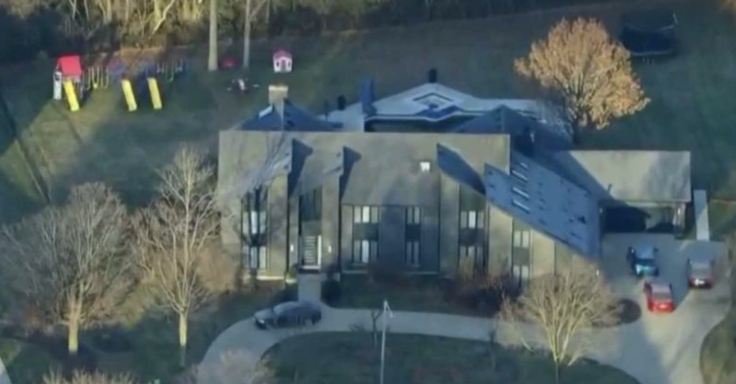 The family's bodies and a family pet were found dead in the home after a co-worker of Vera requested a wellness check, Buffalo Grove police Chief Brian Budds said at the news conference.
"Today is a very sad day for our community as we continue to process this unthinkable event. It's devastating and traumatic, as you can imagine," Budds said, as reported by NBC 5 in Chicago. "You don't necessarily train for that. We are resilient by virtue of what we do, but nothing really prepares you for that. It was a horrific sight."
Court records revealed that Vera and Andrei filed for divorce this summer, and the last proceeding was held on Thursday. Vera has previously obtained an emergency order of protection against Andrei after he allegedly threatened to kill and disfigure her. Andrei was also charged with criminal contempt of court on Sept. 14.
Legal filings also indicated the family's Buffalo Grove home was also in foreclosure after Home Point Financial Corp alleged it had received no mortgage payments since July 2020.
Buffalo Grove Village President Beverly Sussman said in a statement to the Chicago Tribune, "My heart aches for family and friends of the five victims of this horrific event. I ask the community to come together in mourning this tragic loss in our beloved town."
One of the children was a student at Ivy Hall Elementary School, according to Buffalo Grove's District 96. "Both girls were known to be happy and cheerful children," D96 Superintendent Kathryn Sheridan wrote, in part, in a letter to families. "Our hearts go out to all who knew them."
© Copyright IBTimes 2023. All rights reserved.
FOLLOW MORE IBT NEWS ON THE BELOW CHANNELS