Chicago Mom Not COVID Victim But Drank Herself To Death, Says Toxicology Report
KEY POINTS
Henry's death came a day after Shenitha Curry died of pneumonia
The CTU staged a rally at the school claiming both parents had COVID
A source said the CTU was aware in October that Henry did not die of COVID
The death of a 32-year-old mother last September, which the Chicago Teachers' Union (CTU) claimed was due to COVID-19, was caused by "chronic ethanolism" and not the virus, according to a toxicology report.
The Cook County Medical Examiner's report that Denisha Henry drank herself to death dismisses the controversial claim by the CTU which maintained that schools were not safe from COVID, reported Chicago City Wire.
Henry was the mother of an eighth-grade student at Jensen Elementary Scholastic Academy in Chicago's East Garfield Park neighborhood. Her death came a day after another Jensen parent, 44-year-old Shenitha Curry, died of pneumonia. Curry was unvaccinated and had co-morbidities.
The CTU had then staged a rally at the school claiming both parents caught COVID-19 from their children and called for stricter pandemic measures.
"On Thursday, COVID claimed the life of one 47-year-old school mother, and a second 32-year-old mother died on Friday. Both mothers had children sent home from quarantined Jensen classrooms. One mother complained bitterly on social media that she was never contacted by a contact tracer. Within a week she was dead," the CTU statement issued after the deaths read.
The Chicago Teachers Union has not yet responded to erroneously identifying Henry as a COVID victim. Chicago City Wire quoted an unidentified source that the Jensen leadership knew last October that Henry's death wasn't COVID-19 related.
The Chicago City Wire also quoted another parent, who chose to be anonymous. "My God, the burden they placed on those young children who lost their mothers. Telling them basically, you killed your mothers by going to school."
A GoFundMe page started by Curry's family had then stated that "her three children are faced with burying her because they were forced to go to school."
The Chicago Teachers Union had opposed reopening schools during the pandemic. The union had also campaigned for virtual learning amid the spread of the Omicron variant, forcing the district to cancel classes for five days. Mayor Lori Lightfoot had then accused the union of "[taking] our children hostage."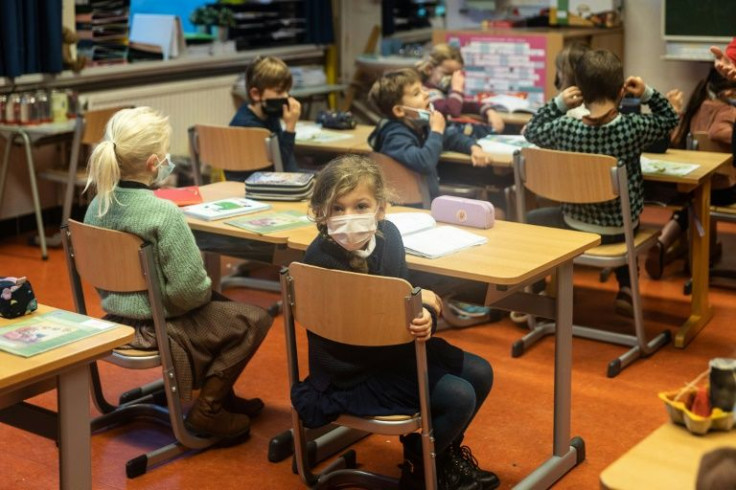 © Copyright IBTimes 2023. All rights reserved.