'Chicago P.D.' Season 4 Spoilers: Episode 2 Synopsis Released Online; What Will Happen In 'Made A Wrong Turn'? [VIDEO]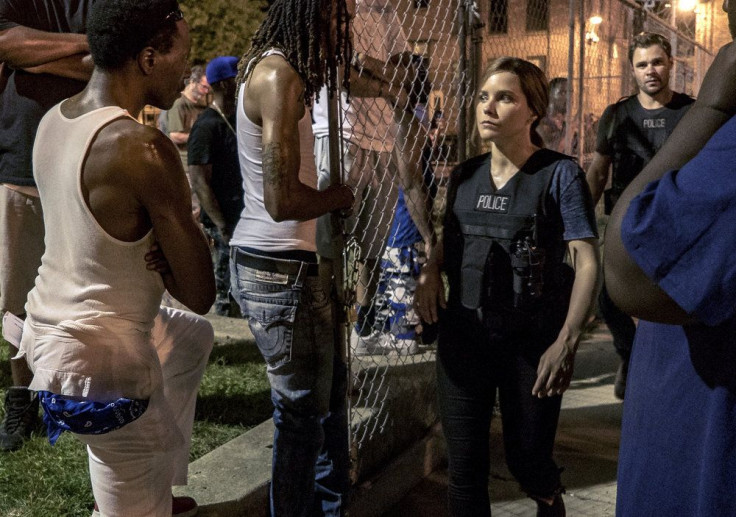 NBC's "Chicago P.D." was finally back last week with the Season 4 premiere. After the explosive finale last season, episode 1 saw Erin Lindsay getting pressurized from Commander Crowley to confess what really happened between Hank Voight and Justin's killer.
Crowley (Barbara Eve Harris) made it clear to Lindsay (Sophia Bush) that she is covering for Voight (Jason Beghe) at the expense of her career and the police department's reputation. Instead of giving in to the pressure, Lindsay told her boyfriend Jay Halstead (Jesse Lee Soffer) the truth. The premiere of "Chicago P.D." Season 4 also saw Halstead ask his girlfriend to move in with him.
Season 4, episode 2 of the NBC series will see the department locate a missing woman who disappeared from the most dangerous neighborhood in district 21. The official synopsis of "Made A Wrong Turn" states that a call will come and and lead patrol officer Kim Burgess (Marina Squerciati) and her new partner Tay (Li Jun Li) will respond to it. They will discover a badly beaten young man. Not only is he battered and bruised, but his fiancé is missing.
Watch the promo of the upcoming episode below:
The trailer indicates that Crowley is worried. After all, a white woman is missing in the heart of a black ghetto.
Crowley frets that this may become a public relations nightmare if the police doesn't act quickly and locate her. Voight and the team are on their best behavior while they try to locate the missing woman.
During the investigation, things get worse. Voight attempts to walk in a hostile community filled with African Americans. They forbid him from conducting investigations or walking in their ghetto.
Elsewhere, Lindsay will surprise Halstead with a big question. Will she eventually move in with him in "Chicago P.D." Season 4, episode 2?
Meanwhile, Commander Fogel (Ian Bedford) is angry at Desk Sargent Trudy Platt (Amy Morton) for going over his head and have Tay reassigned to district 21.
Catch "Chicago P.D." Season 4, episode 2 on Wednesday, Sept. 28 at 10 p.m. EDT on NBC.
© Copyright IBTimes 2023. All rights reserved.