Chicago Police Shooting Controversy: Mother's Lawsuit Claims Officers Shot Unarmed, Mentally Ill Son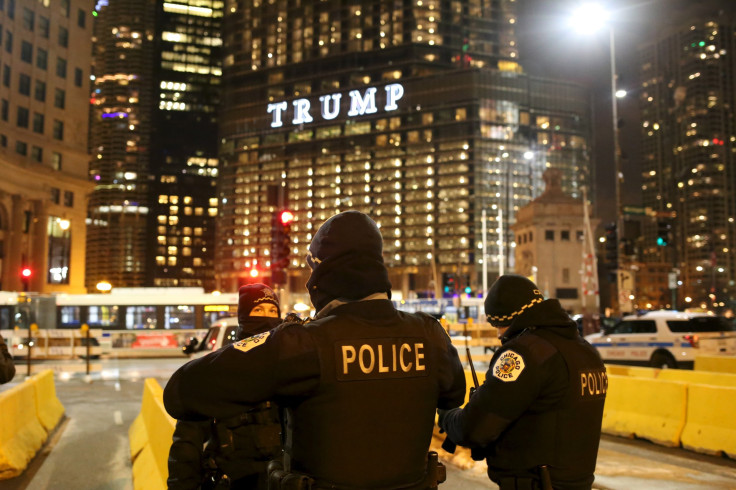 When Chicago resident Pamela Anderson called police to her home in September to help with her mentally ill son, who had quit taking his medication, she expected the officers to help transport him to the hospital, as police had done before. But once they arrived at her home, they shot and killed her son, James Anderson, leading his mother to file a wrongful-death lawsuit against the city, the Chicago Tribune reported.
The Chicago police accounts of what happened the evening of Sept. 25, 2015, differ from Anderson's assertions in the lawsuit. Police said an officer tried to subdue the 33-year-old — whose "mild" mental illness, they said, was not expressly stated — with a Taser because he advanced while wielding an object resembling a knife. But when he continued to move toward police, another officer shot him.
Anderson, however, said not only that her son didn't lunge toward the officers in a threatening way, but that he also wasn't armed at all when he was shot seven times. The lawsuit states that she told police when they arrived on the scene her son was unarmed and listening to music in his room, where one of the officers proceeded to go with a drawn gun.
The officer knocked on the door, got in a shooting position and shot Anderson's son when he came out of the room, the Tribune reported. The department said at the time an officer tried to use a Taser at first but the prongs didn't contact the man's body, and when Anderson refused to drop a "knifelike object," he was shot by an officer. An object resembling a box cutter was also found at the scene, the police representative told the Tribune.
"My whole kitchen was lit up … from them shooting," Pamela Anderson told WBBM-TV in Chicago at the time of the shooting. "It was dark, there wasn't no light on or nothing. I had to run to my room for cover, to keep them from shooting me, to keep them from shooting me, and I begged them while they was shooting to stop, he don't have nothing."
Police told the Chicago Sun-Times the incident is being reviewed by the Independent Police Review Authority. Chicago police have come under increased scrutiny since the November release of a video of the shooting of teenager Laquan McDonald by Chicago police officer Jason Van Dyke, launching a U.S. Department of Justice investigation into the department's practices.
The father of a Chicago teenager filed a similar lawsuit against the city late last year after his son was shot and killed when police responded to a domestic disturbance call. Quintonio LeGrier, 19, lay dying from an officer's gunshot while police did nothing to help him, the lawsuit alleges.
© Copyright IBTimes 2023. All rights reserved.