Chicago Police Shooting Update: In Laquan McDonald Murder Case, City Aldermen To Demand Special Prosecutor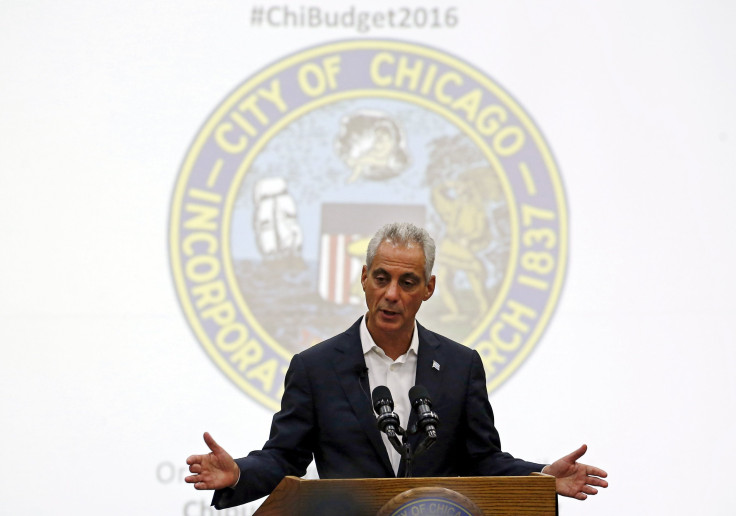 Weeks after Chicago residents took to the streets over officials' handling of the Laquan McDonald police shooting, city aldermen will have another opportunity Tuesday to propose changes to local law enforcement policy. The aldermen were expected to demand that a special prosecutor replace Cook County State's Attorney Anita Alvarez, who is handling the murder case against Jason Van Dyke, the Chicago officer who fired 16 gunshots at 17-year-old McDonald in 2014.
But aldermen typically have no power to force a sitting state's attorney to step aside, the Chicago Tribune noted. Tuesday's joint meeting of the city's Public Safety and Human Relations committees will include the consideration of toothless resolutions inspired by McDonald's death.
The teen's shooting has shone a national spotlight on Chicago politics, which activists cited as the reason Van Dyke wasn't charged in the shooting until more than a year later. The mayor's office and the Chicago Police Department were accused of suppressing the public release of police squad car video that painted a different picture of the McDonald shooting than leaders initially described.
Officials said the teen lunged at officers with a small knife, but video shows the teen walking away from officers moments before he is gunned down. Van Dyke is shown firing several more bullets into the teenager, even after he is subdued.
After the release of the video and the announcement of charges against Van Dyke last month, Mayor Rahm Emanuel has since fired the police superintendent, created a police oversight task force, welcomed a federal investigation of Chicago police practices by the U.S. Department of Justice and formally apologized for the police shootings.
At a City Council meeting last week, aldermen decried the shooting and the lack of transparency after police shootings. Tuesday, John Escalante, the interim police superintendent, is expected to attend a morning session to take questions from aldermen, a police department spokesman told the Tribune. Neither Alvarez nor a representative of the Cook County State's Attorney's Office was expected to offer testimony in the meeting, although aldermen requested that someone from her office take part. The aldermen did not request Emanuel's participation in the meeting.
© Copyright IBTimes 2023. All rights reserved.