Chicago Teen Activist Loses Teeth After Police Officer Smacks Her During Protest
KEY POINTS
Miracle Boyd was punched by cop during protest in Grant Park
She was part of an anti-violence group GoodKids MadCity
Chicago Police Department said an investigation into the incident was ongoing
A Chicago police officer allegedly knocked out a teen activist's teeth during a protest in Grant Park on Friday, July 17. She is currently recovering after being treated for her injuries.
Miracle Boyd, 18, saw a protester being arrested and approached him, while filming the encounter, to ask his details to get him legal assistance. Just then, two officers came up to her and one of them "smacked" her.
"He walked up to me and smacked me. I don't know if the phone hit me in the mouth, I don't know if his hand hit me in the mouth," Boyd told Block Club Chicago on Sunday. "But the way that I was recording, I think that he tried to smack the phone in my hand and he hit me at the same time, and the phone hit me in the mouth, and it knocked my tooth out and I was bleeding," she told the online newspaper.
The teen, who was part of an anti-violence group GoodKids MadCity, immediately dropped her phone and walked away.
"I was just crying hysterically. I looked on the ground for my phone, and it was gone and I just ran away," she said, adding she wanted to get the badge number of the officer cop, but her friends asked her to leave.
Boyd was treated for her injuries at Holy Cross Hospital and has since been discharged.
Essence Gatheright, 16, who witnessed the encounter said, "Her teeth came out, it was really bad. She was bleeding, she kept crying and sobbing. It was a really messed up situation."
Damayanti Wallace, another witness, told Fox 32, "It looked like he took his entire body weight and punched her and hurt her in some way. It's like a sliver of her front tooth left, it's sick and who knows what that could cause if it's not treated immediately."
The Chicago Police Department said an investigation into the incident was ongoing.
"The Chicago Police Department (CPD) strives to treat all individuals our officers encounter with respect. We do not tolerate misconduct of any kind and if any wrongdoing is discovered, officers will be held accountable. Anyone who feels they have been mistreated by a CPD officer is encouraged to call 311 and file a complaint with (Civilian Office of Police Accountability), who will investigate allegations of misconduct," the department said in an email to Block Club Chicago.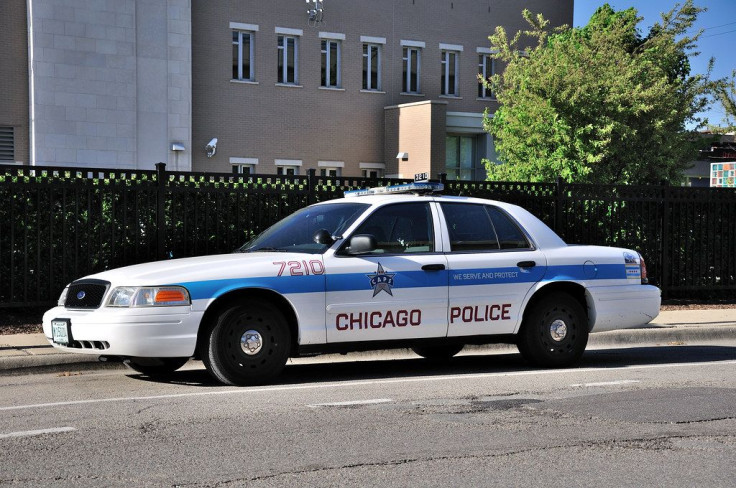 © Copyright IBTimes 2023. All rights reserved.