Chicken Nugget Recall: Perdue Foods Says Products Maybe Contaminated With Wood
Perdue Foods recalled approximately 68,244 pounds of ready-to-eat chicken nugget products after the company received complaints about the presence of wood in them. The items were produced Oct. 25 and the recall announcement was made Thursday by the Department of Agriculture's (DOA) Food Safety and Inspection Service (FSIS).
The products being recalled had establishment number "P-33944" inside the DOA mark of inspection. According to the news release published on the FSIS website, the items were shipped to various retailers across the nation. Only one specific product was recalled, which the FSIS site described as "22-oz. plastic bag packages of frozen "PERDUE SimplySmart ORGANICS BREADED CHICKEN BREAST NUGGETS GLUTEN FREE" with "Best By: Date 10/25/19" and UPC Bar Code "72745-80656" represented on the label."
The packaging of the recalled products and a visual guide to identify them can be seen here for easy reference.
The company came to know about possible contamination in its product after three consumers said they found wood in the chicken nuggets. The company informed FSIS on Jan. 17. Another complaint about the possible contamination was registered to FSIS' consumer complaint monitoring system.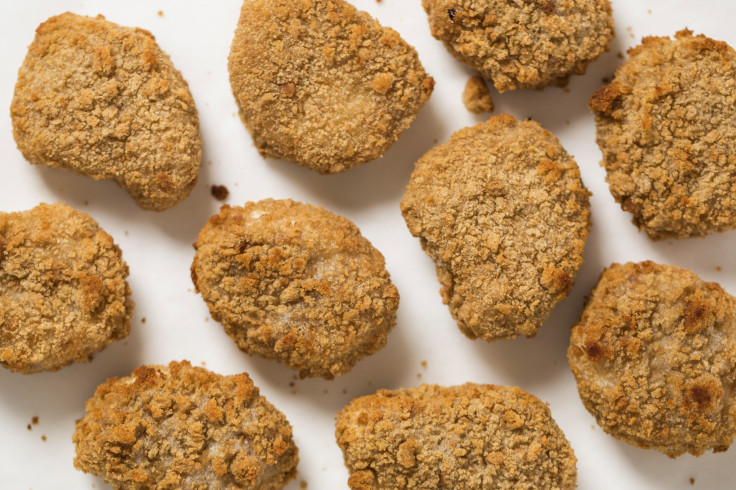 The FSIS release added there had been no reports of "adverse reactions due to consumption of these products" as yet, and advised people to consult doctors if they felt any health complications after consuming them. The agency also warned consumers to not use the products and return it to the shop they bought it from.
The recall was classified as "Class I" by FSIS, which is defined as "a health hazard situation where there is a reasonable probability that the use of the product will cause serious, adverse health consequences or death."
If customers had any questions related to the matter, they could contact Perdue Consumer Care at (877) 727-3447. The company is based in Perry, Georgia.
Earlier this month, the agency had warned people to not consume pork sausages under the brand Daisyfield amid fear of them being contaminated with rubber. The establishment number of the products was "EST. 818" inside the DOA mark of inspection, and the items were produced between Jan. 1 to Jan. 4.
© Copyright IBTimes 2023. All rights reserved.