Child's Mummified Body Found Stuffed Inside Closet Of Empty Apartment, Neighbors Say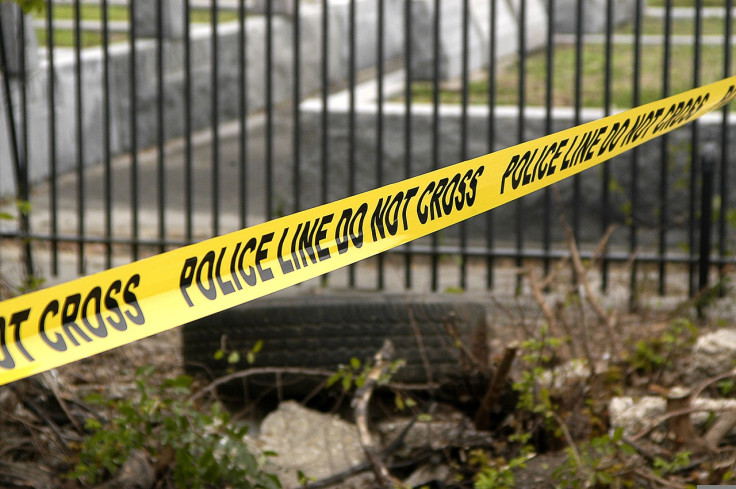 A mummified body was reportedly found inside a closet in an apartment building in Georgia. Neighbors said they heard the remains belonged to a child.
Officers from the DeKalb County Police Department arrived at the Hidden Valley Apartments in Decatur after receiving a report about a body Sunday.
Neighbors at the apartment complex said the mummified remains belonged to a child, according to Channel 2 Action News.
"It's an atrocity it really is. It's a shame that humanity can get that low," Catherine Costello, who lives in the next-door apartment, told the outlet.
The body appeared to be surrounded by debris and had a purse on top, according to a video obtained by the outlet.
Costello said a woman used to live in the apartment but she never saw a child. She also said the unit had been vacant for a while.
Some neighbors said the apartment would be used by homeless people.
Another neighbor, Jamie, said he heard that it was a small child who was found dead in the closet.
"I don't know what to say. That's crazy. To think about hurting a child," Jamie told the outlet. "I peaked in there and the whole place is furnished."
A man, who stayed anonymous, spoke to 11Alive and said he discovered the body inside the apartment while he was walking back from a friend's place Sunday.
He said he noticed the front door of the apartment "wide open" and felt something was off. As he got closer, he felt a foul smell coming from the one-bedroom apartment, which appeared to have no occupants.
It appeared as though someone "left in a hurry" because there was still furniture inside the apartment with objects left on the counter, the man recalled.
When he entered the bedroom, he saw the closet open with what appeared to be a human arm hanging out of the door.
"You could tell it was a young girl by what she had on and by her hair," the man told the outlet.
The man also said the body's condition suggested that it had been inside the closet for quite a while.
"She looked like a mummy," he added.
The body was sent for an autopsy, and officials did not reveal any further details about the case.
© Copyright IBTimes 2023. All rights reserved.