China Air Pollution Update: Government Halts Construction Of 104 Coal Plants For Green Alternatives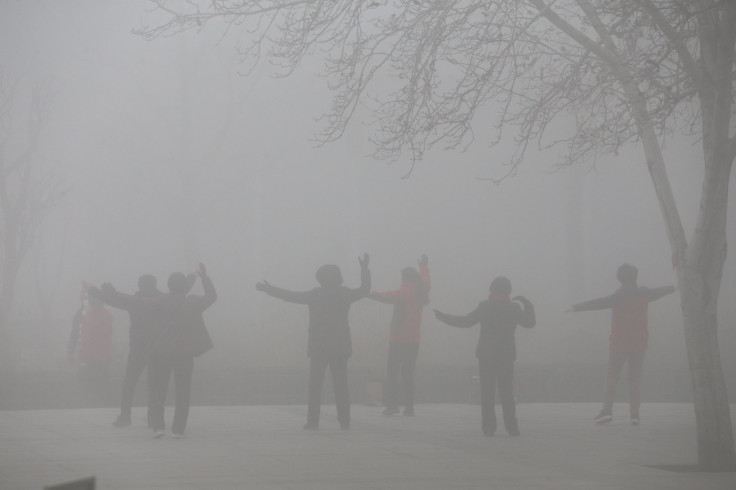 The Chinese government ordered the suspension of 104 new coal power plants from being built, signifying the world's largest producer of greenhouse gasses commitment to curbing air pollution in the country, the Reuters reported Tuesday.
The country's National Energy Administration said it would invest $365 billion into renewable energy alternatives.
Government officials said the alternatives energy generators would be made up of hydro, solar and nuclear plants. They predicted these sources would eventually comprise 50 percent of the country's energy by 2020. The fuel from the burning of coal currently accounts for the majority of China's power supply.
This shift in energy sources would reportedly create 13 million jobs for people living in the 13 regions where the construction of these factories was halted.
The Chinese government had tried to curb its air pollution problems since April 2016 when it announced a "traffic light" set of regulations on the construction of new coal plants that capped how much energy could be produced there.
The construction of the 104 new coal plants would have violated the county's five-year plan where the government set the capacity of energy produced by coal to be 1,100 gigawatts annually, according to Greenpeace Monday. A coal capacity level is the optimal amount of energy a coal power plant can produce over a certain period of time. The new plants would have resulted in the country having a 1250 gigawatt coal capacity. China currently has a capacity of producing 920 gigawatts of energy from coal.
China is the world's largest producer of Greenhouse gasses, ranking at number 118 out of 178 countries in Yale University's Environmental Performance Index from 2016, which ranks countries based on their performances on environmental issues regarding protecting the health of humans and ecosystems.
China emitted 6,018 million tons of greenhouse gasses annually, according to Maplecroft, a U.K. group which analyzes environment risks.
The air quality in Beijing is so bad it has been compared to doing as much damage to someone's lungs as smoking 40 cigarettes a day, according to a study from the nonprofit environmental advocacy group Berkeley Earth based in Berkeley, California.
The burning of coal resulted in the premature deaths of approximately 366,000 people in China in 2013, the New York Times reported in August.
Roughly one-third of the energy in the U.S. comes from the burning of coal, according to an April report by the Energy Information Administration.
© Copyright IBTimes 2023. All rights reserved.
FOLLOW MORE IBT NEWS ON THE BELOW CHANNELS