China Film Censorship Reform: Hollywood Stands To Benefit From Clearer Guidelines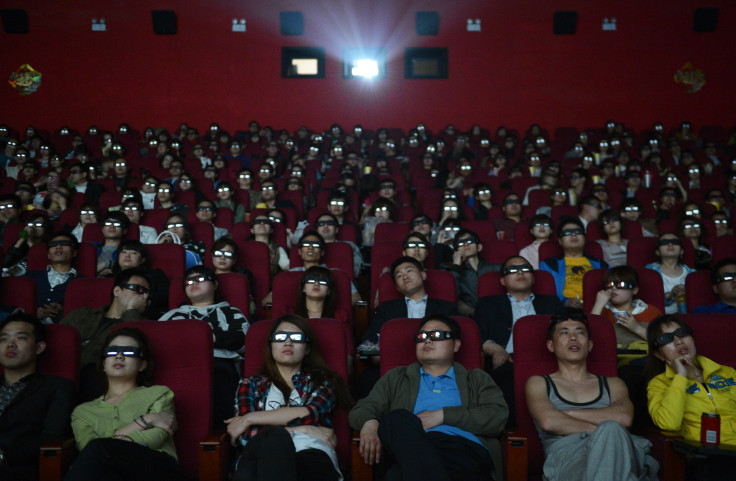 China is considering revamping its film censorship bureau to clarify the country's guidelines of what audiences are allowed to see. While on the surface, any type of explanation in understanding China's often arbitrary censorship practices would be welcome, Chinese and foreign filmmakers say it won't likely bring about more relaxed rules.
"Censorship isn't going away anytime soon, but the headache revolves around the question of what exactly is the censorship system we're dealing with," Sam Voutas, an Australian independent filmmaker working in China on a project called "King of Peking," said.
China's central censorship body, the State Administration of Press, Publication, Radio, Film and Television, has been criticized in the past for its inconsistent standards, with cuts or changes made according to individual officials' personal opinions and taste. "Up to now, production companies have had to guess what will work at SAPPRFT and see if it sticks. It's a real hit-and-miss affair."
Voutas said there are countless times when movie scripts or treatments get the stamp of approval from officials but the completed films fail to receive a release date. It's often a multimillion-dollar headache.
Last December, action film "Outcast," starring Nicolas Cage, a beloved actor in China, and Hayden Christensen, was pulled from theaters at the eleventh hour. According to Variety, Arclight, the movie's co-financier, said it was notified in the middle of the night that the movie would not be released. "The reasons for this are not clear. We simply don't know if it is a censorship problem, or something else," Mike Gabrawy, Arclight's chief creative officer, told Variety. "Marketing and promotion have been done and money has been spent."
"Outcast" eventually got a new release date in January, but the government never publicly acknowledged why it was halted in the first place. Commentary at the time suggested graphic battle scenes could have played a role. In addition to violence, any degree of nudity, sexual acts, profanity, religious content or anything vaguely political can be subjected to censorship.
Beyond that, Chinese film industry veteran Victor Lee says the censorship bureau can interfere at any point. "Even when a film has been greenlighted, produced and even released to theaters, we still have to think about if there is a new rule coming out which might change the game," Lee said, adding that guidelines are "changing all the time" depending on China's current political, economic and social environment.
Situations like these are what prompted reforms proposed by a delegate ahead of the parliamentary sessions currently going on in Beijing. While China's political advisory body will zero in on bigger agenda items like continued economic stability and environmental issues, clarification of the state's film censorship guidelines could have a profound effect on domestic and foreign filmmakers trying to tap into the country's lucrative movie-watching market. "Anything to make these rules more transparent can only be good for Hollywood," Voutas said.
With a limited number of foreign films allowed for release in China, Hollywood does what it can to vie for a spot. "If Hollywood can have precise guidelines for what dramatic content is allowed, they can structure films accordingly," Voutas said. Some Hollywood studios already have taken this up as a habit. The 2012 science fiction action film "Looper," directed by Rian Johnson and starring Bruce Willis, originally set several scenes in Paris. However, Johnson changed the setting to Shanghai in a move to court DMG, a Chinese production company, to help finance the film. Even though the scenes were eventually cut from international release, including the Chinese metropolis paid off. The movie was able to secure a release in China with the Shanghai-set scenes reinserted.
Still, both Voutas and Lee think China is far from being censorship free, but that won't stop either of them from trying to release films there. "The local filmmakers I know are feeling guarded optimism," Voutas said. "If you look at what type of content was available 10 years ago, the envelope has definitely been pushed open in a way few could have imagined."
© Copyright IBTimes 2023. All rights reserved.