China Targets Apple AirDrop And Bluetooth To Limit File Sharing In Censorship Crackdown
China is reportedly planning to curtail the use of wireless file-sharing services, such as Apple's AirDrop and Bluetooth, to "safeguard" national security.
The Cyberspace Administration of China (CAC), the internet watchdog that reports to a body directly headed by Premier Xi Jinping, issued a draft proposal earlier this week to prevent the spread of illegal and "undesirable" information.
The new rules submitted through the draft proposal seek to limit the use of any "file transfer services that rely on Wi-Fi, Bluetooth, and other information technologies to form networks instantly and communicate to other devices over a short range" to "maintain national security and social public interests," CNN reported.
The regulation asks mobile technology companies to undergo security assessment if they want to include file-sharing features or technologies in their devices that could be used "for public expression and social mobilization." Users of such features are also required to sign up under their real names.
The draft regulation further proposes that service providers "save relevant records" and report any "illegal information" or "dissemination of harmful information" to Internet regulators, according to SCMP. The regulator is taking feedback from the public on the proposed rules until July 6.
The rules also call for disabling snapshot previews, unless users give consent. Present settings in AirDrop allow users to receive all information deemed sensitive or explicit; however, they can choose to accept or decline the file sharing.
A month-long public consultation was launched by the CAC as part of Beijing's drive to "safeguard national security." The move comes after Apple came under the spotlight during anti-government protests in China in 2022. Protesters in China bypassed surveillance and used AirDrop to share messages against the mainland's strict zero-Covid restrictions of lockdowns and border closures in November 2022. Despite strict internet restrictions, protesters used AirDrop and Bluetooth to share content.
During the period, Apple also imposed a 10-minute limit on exchanging AirDrop content via all iPhones sold in the mainland. It was seen as a move to prevent iPhone users in China from bypassing the country's web censorship.
In addition, file-sharing services were also used during anti-government protests in Hong Kong in 2019. During these protests, young protesters used AirDrop to send messages to public places, inviting people to join the demonstrations.
"It is mainly about cybersecurity, and the core aim is to ensure all the information transmission can be traced in case problematic things happen," Gao Fuping, a law professor at the East China University of Political Science and Law in Shanghai, told SCMP.
Another analyst suggested that controls on Apple's AirDrop could result in a significant blowback in the U.S.
"Apple has faced criticism in the past for its compliance practices in China. Implementation of airdrop controls could easily lead to blowback at home in the US," the expert added.
Other than Apple's AirDrop, Google also has Nearby Share, which allows users to transfer data between Android and Chrome OS devices via Bluetooth and Wi-Fi. Chinese smartphone makers including Xiaomi, Vivo and Oppo also offer similar file-sharing services.
Notably, China is a major growing consumer market for Apple, with iPhones accounting for 16% of the overall smartphone shipments in the country last quarter, as per CNBC.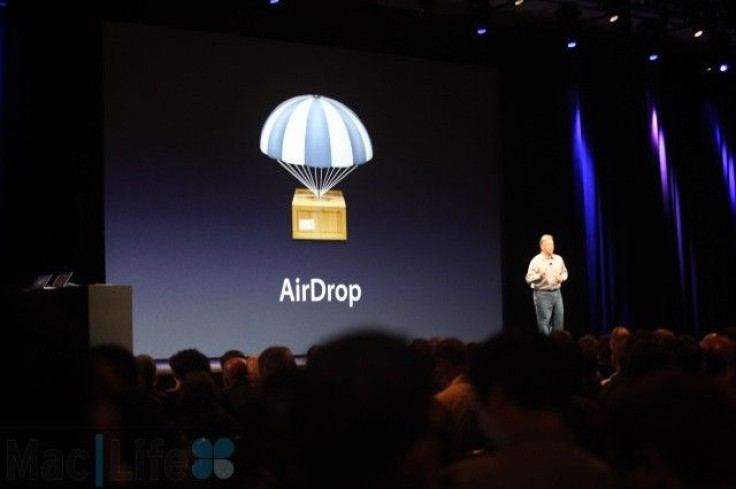 © Copyright IBTimes 2023. All rights reserved.