Chinese bank in Saab rescue talks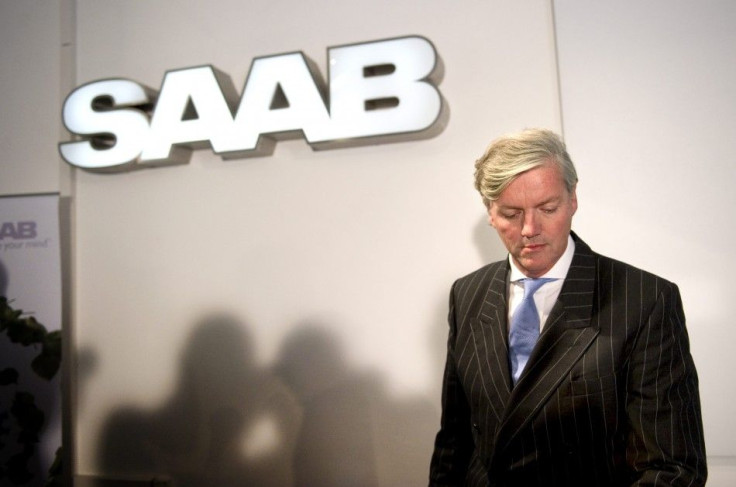 A Chinese bank is in talks about taking a stake in Saab, in the latest attempt to rescue the crisis-hit Swedish car maker after an earlier deal to secure its future ran into trouble.
Saab owner Swedish Automobile (SWAN.AS:Quote, Profile, Research, Stock Buzz) on Monday declined to name the bank it is talking to about a potential investment in Saab, which halted operations in April.
Chinese investors Pang Da Automobile Trade Co (601258.SS: Quote, Profile, Research, Stock Buzz) and Zhejiang Youngman Lotus Automobile, had agreed to invest in the car manufacturer, but the deal has encountered numerous problems.
Swedish Automobile, whose shares were up 22 percent, said on Monday it was still in discussions with Youngman, but declined to say whether Pang Da was still involved.
Saab has been under court protection from creditors in Sweden since September after unions representing Saab employees began proceedings to put it into bankruptcy over unpaid wages.
Swedish Automobile said on Monday the discussions included a short-term solution to enable Saab Automobile to pay the November wages and continue its reorganization.
Saab has lurched from crisis to crisis in the past year and has not produced any cars for several months as its main factory in Trollhattan, Sweden, has been shut because of unpaid salaries and bills.
On Sunday, Reuters reported that a Chinese bank would replace Pang Da in a rescue deal, which would help pave the way for an approval by General Motors (GM.N: Quote, Profile,Research, Stock Buzz), which still has preferential shares in Saab and has supplied the Swedish auto brand with crucial components.
GM, which operates in China in a partnership with state-run SAIC Motor Corp Ltd (600104.SS:Quote, Profile, Research, Stock Buzz), said in early November that continuing to supply components and technology to Saab's new owners would run counter to the interest of its own shareholders.
The U.S. automaker said last month it would stop supplying components and technology if Youngman and Pang Da succeeded with their acquisition bid.
GM officials said the company's position on Saab has not changed.
If the takeover occurs, we would be open to continuing to supply powertrains and components under the rights terms and conditions. The contracts would have to be renegotiated, GM spokesman James Cain said.
But we will not continue to supply the 9-4X and we will not continue to license our technology, he added. GM built the 9-4X crossover vehicle for Saab in Mexico, but has not begun the 2012 model year production.
GM has said it would be difficult to support a sale of Saab that hurts GM's competitive position in China and other key markets.
Analysts have said without GM's technology licenses and production contract, Saab would be unable to continue in its present form.
The administrator in Saab's bankruptcy and Sweden's U.S. ambassador met with GM officials on November 30, requesting that the U.S. automaker continue to license its technology to Saab under any new owners, according to a source close to the situation. GM officials said their position would not change, said the source, who asked not to be identified.
They were talking about alternate ownership structures that might address GM's concerns, but it was just speculation, the source said. There wasn't any concrete proposal.
Pang Da operates auto dealerships in China while Youngman produces commercial vehicles, including buses and trucks, and sells cars under the Lotus brand.
Swedish Automobile said on Monday the outcome of the discussions with Youngman and the Chinese bank was still uncertain and subject to stakeholder approval.
© Copyright Thomson Reuters 2023. All rights reserved.