Chinese Lunar New Year 2016 Facts: Traditional Food, Snacks And Easy Recipes For Yusheng, Buddha's Delight, Nian Gao And More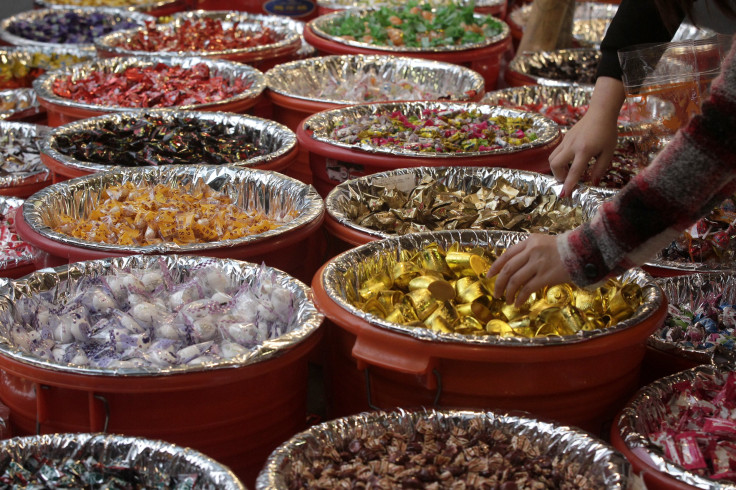 The Year of the Monkey on the Chinese calendar will begin Monday, and festivals will be held worldwide to mark the Chinese New Year, or Lunar New Year. While Chinese New Year traditions may differ in various regions of China and around the world, many delicacies consumed during the holiday period are shared across Chinese culture.
Below are some of the traditional food items commonly enjoyed around the time of the Chinese New Year, ranging from sticky rice cakes to uncut egg noodles, along with some easy recipes and facts about the symbolic meanings of the dishes.
Yusheng: Sometimes called lo hei in Cantonese, this dish is a Teochew-style cold salad popular in Malaysia and Singapore. Yusheng literally means "raw fish" in Mandarin Chinese, but sounds the same as the phrase "increased abundance," which is also pronounced yusheng. The dish is prepared by tossing ingredients one by one into a large serving plate while saying auspicious well wishes out loud to usher in good luck for the new year. Everybody then gathers around the dish and tosses the ingredients high into the air to mix it thoroughly, while loudly exclaiming, "Prosper." It is believed the higher you toss the ingredients in the salad, the greater your fortunes will be that year. Here's an easy recipe for yusheng to celebrate the Chinese New Year.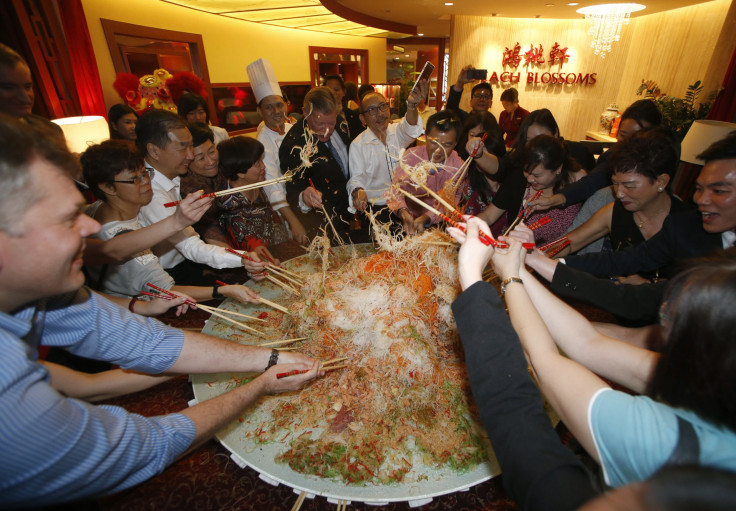 Buddha's Delight: The name of this vegetarian dish is based on the fact it was traditionally enjoyed by Buddhist monks, although it is now available at many Chinese restaurants. Buddha's delight, or Luohan Zhai in Mandarin, is typically served during the first day of the Chinese New Year in the belief that one should maintain a vegetarian diet during the first five days of the new year. The dish, whose literal meaning is "arhat's vegetarian food," is made with ingredients that are seen as symbols of good luck, such as fat choy, a black vegetable that sounds like the word for prosper in Cantonese. A traditional Buddha's delight dish doesn't call for garlic, but this recipe claims it makes all the difference.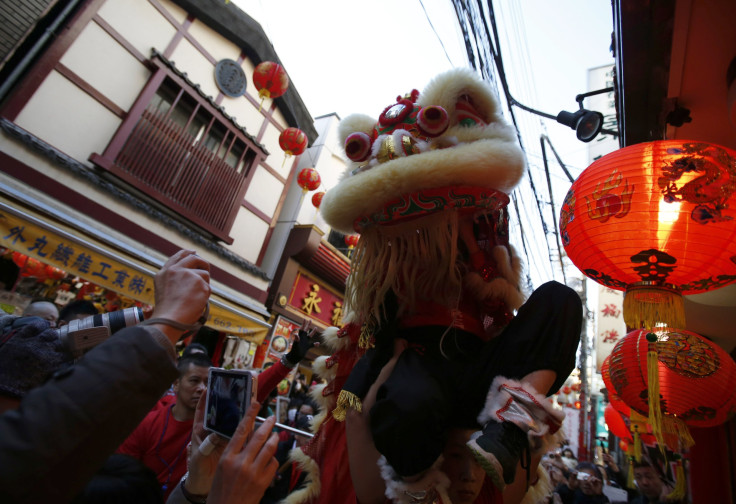 Nian Gao: While they can be eaten all year round, these sticky cakes made from glutinous rice are most popular during the Chinese New Year because the name nian gao, which translates literally from Mandarin to English as "year cake," sounds like the phrase "higher each year." Consuming the confection is believed to increase your luck in the coming year. Nian gao can be prepared savory or sweet. The sweet versions are frequently eaten as snacks, while the savory ones are usually stir-fried and served as stand-alone dishes. Cooks at home can try these recipes for sweet and savory sticky rice cakes.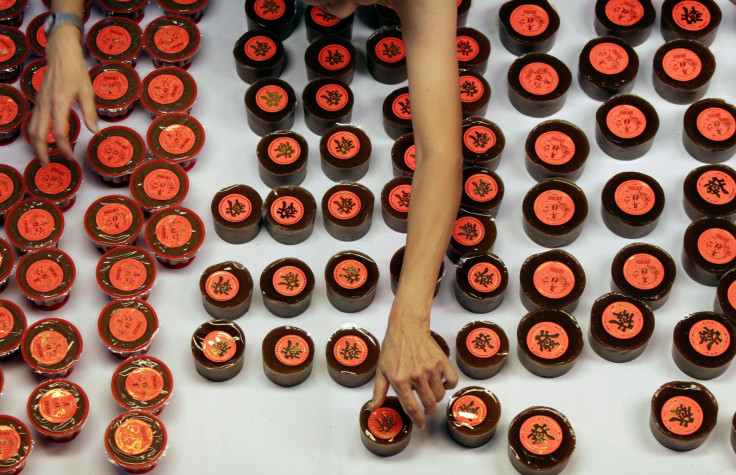 Longevity Noodles: These long egg noodles made with wheat, known as "longevity noodles," are prepared and served uncut to symbolize a wish for a long life. The noodles, aka yi mein, are often eaten during birthday celebrations as well as around the Chinese New Year. They can be stir-fried or served in a tasty broth. Here is a recipe for stir-fried longevity noodles with chicken.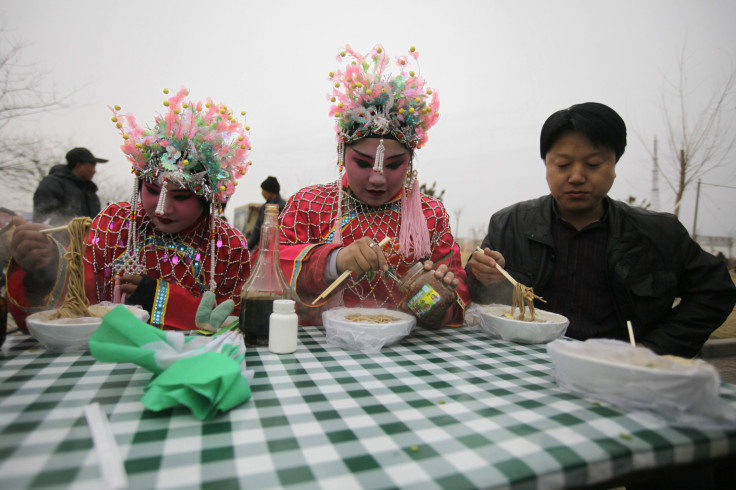 Jau Gok, or Gok Zai: These aren't your everyday fried dumplings or pot stickers. Jau gok, aka gok zai, have braid patterns along the edges, and their shape resembles an ingot, a form of currency in ancient China. Jau gok are commonly eaten during the Chinese New Year in Cantonese communities, and the name is Cantonese for "oil (fried) dumplings" or "little dumplings." The dumplings are usually stuffed with meat or coconut, and making them can be time-consuming, but it's a process that families bond over. Here is a recipe for pork-stuffed jau gok and a video showing how to fold the dumplings.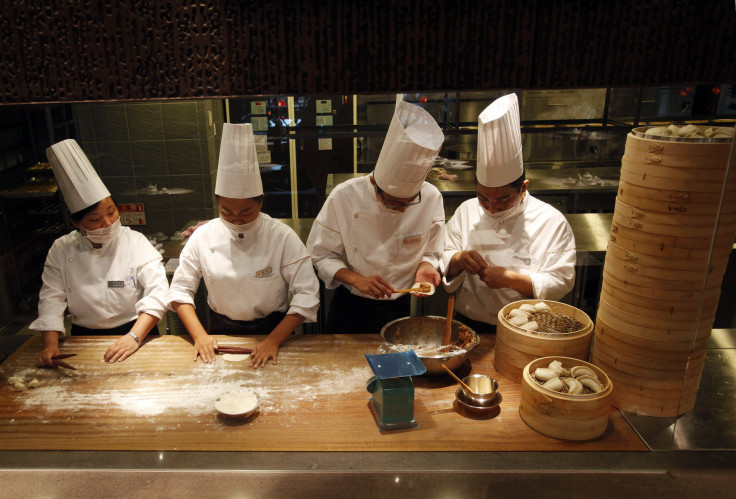 Bakkwa, or Rougan: This delicacy is similar to jerky, but it's sweeter and more tender. Bakkwa, as it is known in the local dialect in China's Fujian province, where it originated, has become a staple during the Chinese New Year in many southern Chinese cultures, as well as Taiwan, where it is called rougan in Mandarin. Frequently made with pork and sometimes with beef or mutton, the meat slices are seasoned and hung on a rack to dry. In Malaysia and Singapore, bakkwa is grilled over charcoal, giving it a smokier flavor. Prices for the popular delicacy can go as high as $48 per kilogram (2.2 pounds), so try out this recipe for homemade bakkwa instead.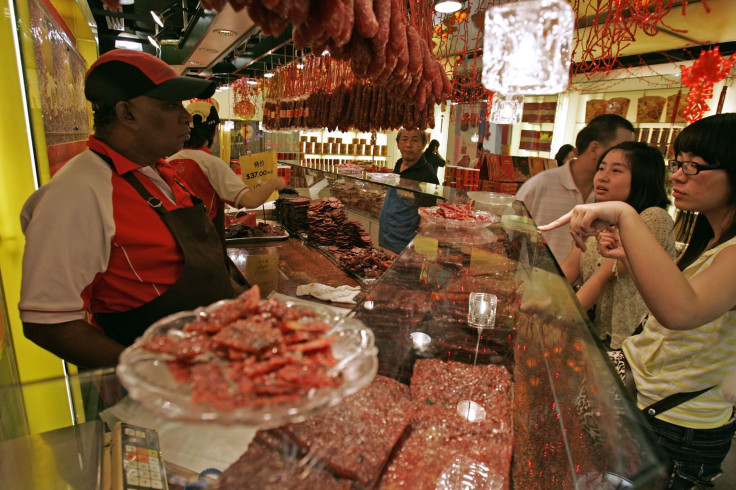 Tangyuan: Made from glutinous rice, tangyuan is a chewy dumpling usually served during the Lantern Festival, when flying lanterns are lit, but it is also eaten during other festive occasions such as the Chinese New Year. Its name sounds like the Mandarin word for reunion "tuanyuan," and it is also known as yuanxiao, after the Lantern Festival's name in Mandarin. Northern Chinese varieties often are savory, containing minced meat and vegetables, while southern Chinese varieties tend to be sweeter with sesame, red-bean paste or peanuts. Tangyuan can be served in plain hot water, a spicy-sweet ginger broth or a savory clear stew or syrup. Cooks at home can test this sweet take on tangyuan with a black-sesame filling.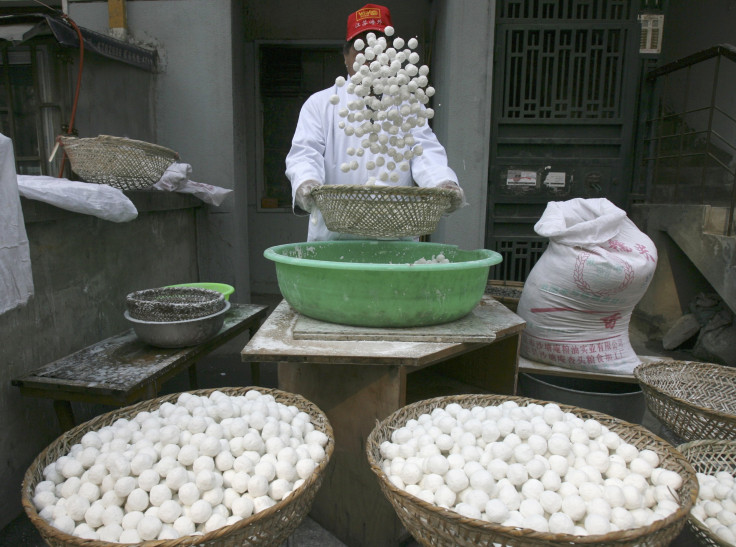 © Copyright IBTimes 2023. All rights reserved.