Chinese Now 37% Of Foreign Secondary School Students In Britain, As Wealthy Chinese Keen For Children To Mingle With Elites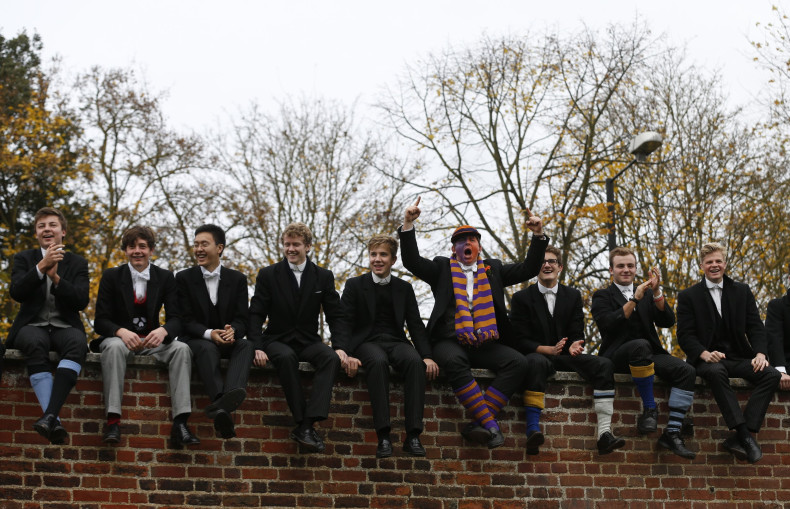 More than one third of the foreign secondary school children in Britain now come from China, as its wealthiest citizens are keen to send their children to top boarding schools in the U.K. to ensure they receive the best education and mingle with children of the elites from a young age.
Among the 25,912 foreign secondary school children, 9,623 or 37.1 percent came from China or Hong Kong, according to a census by the British Independent School Council in January, which surveyed more than one thousand schools, the South China Morning Post said Monday.
Separately, Hong Kong still leads the ranking of new intakes entering British independent schools, but the rate fell by 5.3 percent last year, while new intakes from the mainland increased 5.4 percent and could overtake Hong Kong this year.
The demand has grown so fast that British education consultancy company Gabbitas opened its first office in 2009, and is now also advising wealthy parents in the cities of Guangzhou, Wenzhou and Dalian, on how to get their children into elite schools once reserved for European aristocracy.
Schools like Eton and Harrow are "getting more and more inquiries from Chinese families," according to Sofie Liao, the director of Gabbitas in China. She anticipates annual growth rates of 10 to 15 percent.
But Liao said many Chinese parents are less than realistic, expecting that their money can buy everything – which is almost always true in China – including acceptance into top schools like Eton. These schools "have royalty, they don't care how much money you have in your bank account or how many listed companies you have," Liao said, according to the South China Morning Post.
Parents of children as young as two to three years old are being signed up to better their chances of being accepted, even though it would be another 11 years before they could get in, Liao added.
Jazreel Goh, the director for education marketing at the British embassy in Beijing, estimated that there are about 10 professional boarding school agencies in China, and more upper-middle-class parents are signing up with those agencies to send their children to the U.K.
"The market is a very niche and specialized service," Goh said. "The bar for being a good boarding school agent is set quite high – you have to have the network of boarding schools and you have to know which might suit the applicant."
Several Chinese parents sending their children to British schools were hesitant to speak about their experiences.
"Education is a very personal family matter," Goh said. "It's a very low-key, but important investment."
Perhaps it would be unwise to call attention to one's family amidst China's current anti-corruption crackdown and the austerity measures of the government, since tuitions for elite schools are often expensive. One of the most famous examples of Chinese graduates of top British schools, after all, is Bo Guagua, son of the fallen Bo Xilai.