Chinese Tourists Told To Fix 'Uncivilized Behavior' Have Their Own Request: Treat Us Better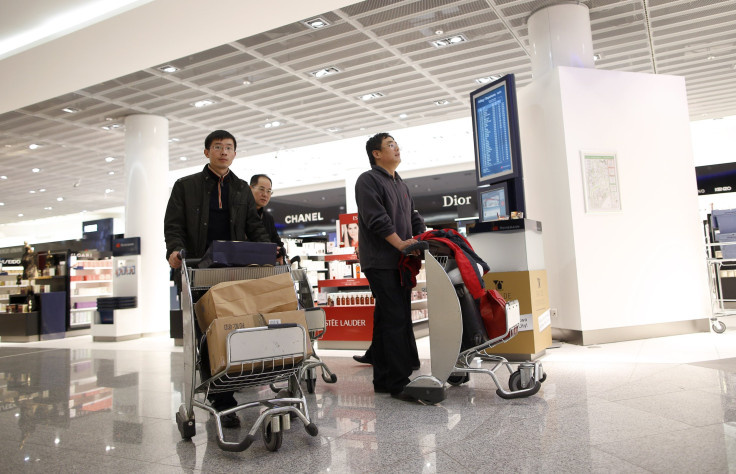 Chinese Vice Premier Wang Yang has a message for any citizens of the People's Republic considering a trip outside of the homeland: Please observe "polite tourist behavior." The senior Communist Party official stressed during a teleconference held by the State Council, China's Cabinet, on implementing the new Tourism Law that a good image of Chinese tourists must be projected at all times.
Domestic travel habits carried into the greater world have become somewhat of an embarrassment for the Chinese in recent years. As international travel booms, officials regularly issue advice to citizens on the practices of so-called "civilized tourism" to encourage tourists to become ambassadors for the nation. Tips include: Don't spit on the ground. Don't cut in line. Don't talk too loud or travel in huge groups.
Yang said the "uncivilized behavior" of some Chinese tourists was harming the country's image abroad. "Improving the civilized quality of the citizens and building a good image of Chinese tourists are the obligations of governments on all levels and relevant agencies and companies," he said in a transcript published last week on the website of the People's Daily, the mouthpiece of the Chinese Communist Party. "Guide tourists to conscientiously abide by public order and social ethics, respect local religious beliefs and customs, mind their speech and behavior … and protect the environment."
Yang reiterated his stance on "healthy and civilized" manners for tourists during an inspection tour of central China's Henan province on Saturday and Sunday, according to the official state media outlet Xinhua.
Under the new Chinese law, which takes effect Oct. 1, the national holiday, travel agencies can revoke contracts with tourists who "engage in activities that violate social ethics," though the wording does not specify examples. The new rule also includes measures aimed at addressing unfair competition, wanton price hikes and forced purchases of goods, according to Xinhua.
The U.N. World Tourism Organization, or Unwto, estimates that by 2015, 100 million Chinese citizens will travel outside of the country. What that means is that within two years, China will become the single-largest source of international tourism while simultaneously possessing the largest domestic tourism market in the world. Already, Chinese have surpassed Germans and Americans to become the world's top international spenders, according to Unwto, with a record $102 billion spent on the road last year thanks to a ferocious appetite for luxury goods. These statistics have led many debt-laden European states to ease visa restrictions in hopes of attracting more Chinese shoppers.
While more nations lure Chinese and the government calls on them to improve their etiquette, however, a rash of stories in domestic media have lamented that everyday Chinese tourists have been treated like second-class citizens abroad.
In March, a blogger posted his dissatisfaction with a resort in the Maldives on the popular message forum Tianya. The resort allegedly denied kettles to Chinese tourists for fear they would cook up instant noodles in their rooms, and nearly 100,000 Chinese reposted the rant, demanding that their fellow citizens boycott the Indian Ocean nation.
A case last October caused an even greater uproar. Thierry Gillier, founder and owner of the French fashion brand Zadig & Voltaire, told Women's Wear Daily that his company's first hotel would be "a slightly private hotel, not open to everybody, with 40 rooms. We are going to select guests. It won't be open to Chinese tourists, for example."
The quote went viral though China's social media networks in a matter of days and, at Gillier's request, the magazine later changed the phrase "Chinese tourists" to "busloads of tourists." Either way, the incident underscored certain perceptions people have about Chinese visitors -- perceptions the government is out to discredit.
© Copyright IBTimes 2023. All rights reserved.
FOLLOW MORE IBT NEWS ON THE BELOW CHANNELS