Chloe Lukasiak Responds To Losing 2016 Teen Choice Award To 'Dance Moms' Star Maddie Ziegler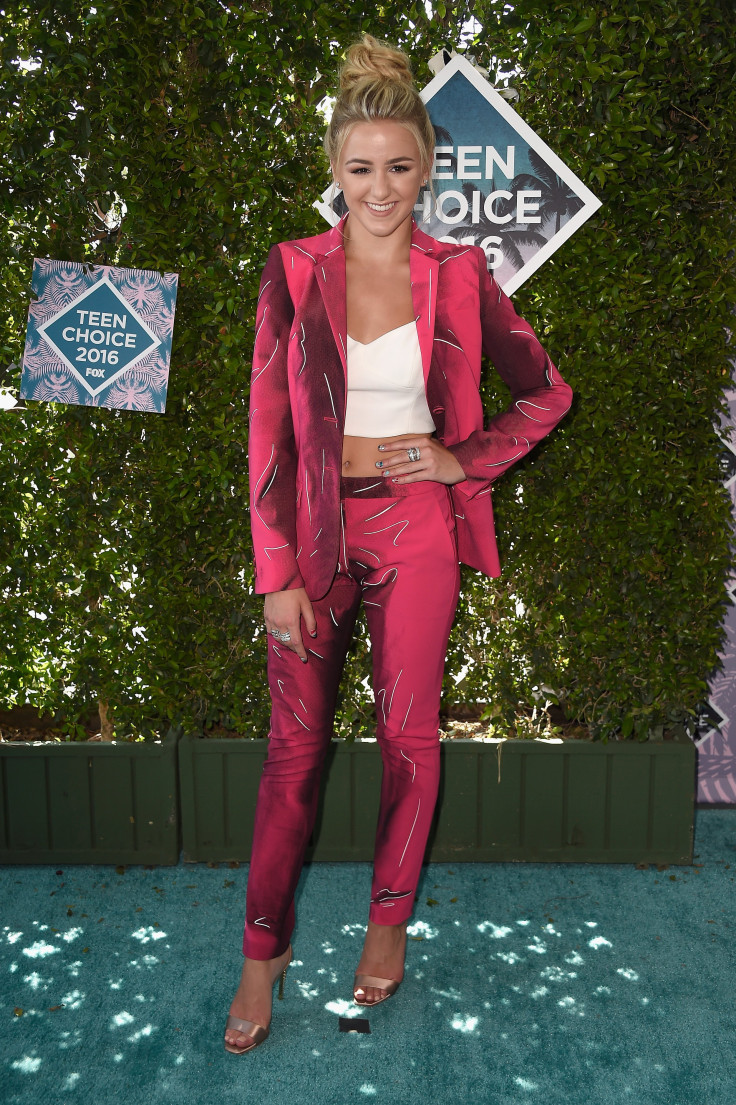 Chloe Lukasiak appears to be in good spirits following the 2016 Teen Choice Awards. After the Choice Dancer award went to her former "Dance Moms" co-star Maddie Ziegler at the Fox show Sunday night, Chloe took to Twitter to thank the public for their support.
Following her loss to Maddie, In Touch Weekly congratulated Chloe on her second consecutive nomination, writing, "You're still our #ChoiceDancer." Life & Style shared a similar message to the 15-year-old "Center Stage: On Pointe" star. "You're so sweet, thank you!" Chloe publicly responded to the last message alongside a series of heart emojis.
However, a quick trip to Chloe's likes on Twitter show she may not agree with Teen Choice's voters. Her most recent like, her only from Sunday night, is a tweet from a fan which reveals Chloe was still first trending under #ChoiceDancer even after she didn't win. Chloe's mother and fellow "Dance Moms" co-star Christi Luklasiak also liked the tweet.
Maddie, who left "Dance Moms" in May to pursue other projects, did not get to share an acceptance speech at Los Angeles ceremony Sunday, but she did thank viewers for voting. The 13-year-old wrote on Twitter and Instagram that she was "overwhelmed by all the love" after securing her Teen Choice Award. She also shared a photo of herself posing backstage with her surfboard trophy.
Chloe and Maddie were not the only ones going head-to-head for the Choice Dancer honor. "Dance Moms" star Kalani Hilliker received her first nomination. Other nominees included Misty Copeland, "Dancing With the Stars" judge Julianne Hough and her brother, "DWTS" performer Derek Hough.
Chloe was the first to win the Choice Dancer honor in 2015. "To anyone who has ever been told that they can't do it, they shouldn't do it, or they aren't good enough, ignore it," she told audience members. "Do it anyways and prove them wrong."
© Copyright IBTimes 2023. All rights reserved.