Chris Brown May Not Attend BET Awards To Avoid Possible Encounter With Rihanna: Report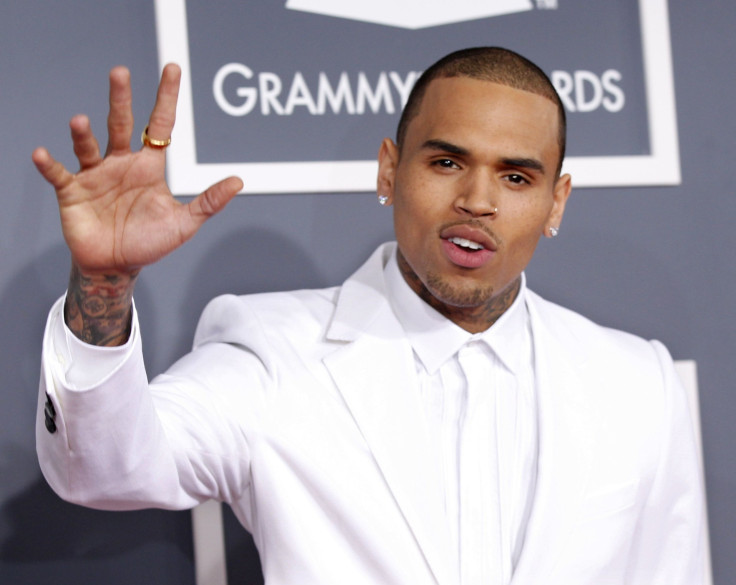 Chris Brown is planning to skip the Black Entertainment Television, or BET, Awards ceremony, scheduled to take place at the end of this month, to avoid a possible encounter with his former girlfriend Rihanna, Hollywood Life reported, citing a source.
The R&B singer, who was jailed for violating probation related to his 2009 assault on Rihanna, who was his girlfriend at the time, was released from jail Monday. The 25-year-old singer has been nominated for three BET awards, but is reportedly "nervous" about attending the event on June 29.
"It may not be the best place for him to be because Rihanna might be there and it's probably too soon for him to be in the same room as her," a source connected to Brown told Hollywood Life. "He's still working on his feelings and emotions and just doesn't need anyone to say anything smart or even look at him the wrong way."
According to reports, Brown, who is still working on his anger management issues, has been keeping a low profile since his release from jail.
"It's just that he's doesn't want to put himself in situations that have the potential to get him caught up in some trouble," the insider told the website. "He's still working on his anger management issues and taking his medication, and the best thing to do is to be away from people."
Meanwhile, three days after getting out, Brown reportedly celebrated his release Thursday afternoon at a private residence in Los Angeles with his girlfriend Karrueche Tran. Amber Rose, Akon, T-Pain, Big Sean and Tyga also reportedly attended the intimate party.
Brown was arrested last year for allegedly punching and breaking the nose of a man who jumped into a photo being taken of the singer and two fans. He is still facing a misdemeanor assault trial in Washington.
Check out the video from Brown's welcome-back party:
© Copyright IBTimes 2023. All rights reserved.