Chris Brown New Leading Lady A Karrueche Tran Look-A-Like: What Will Rihanna Think? [PHOTO][VIDEO]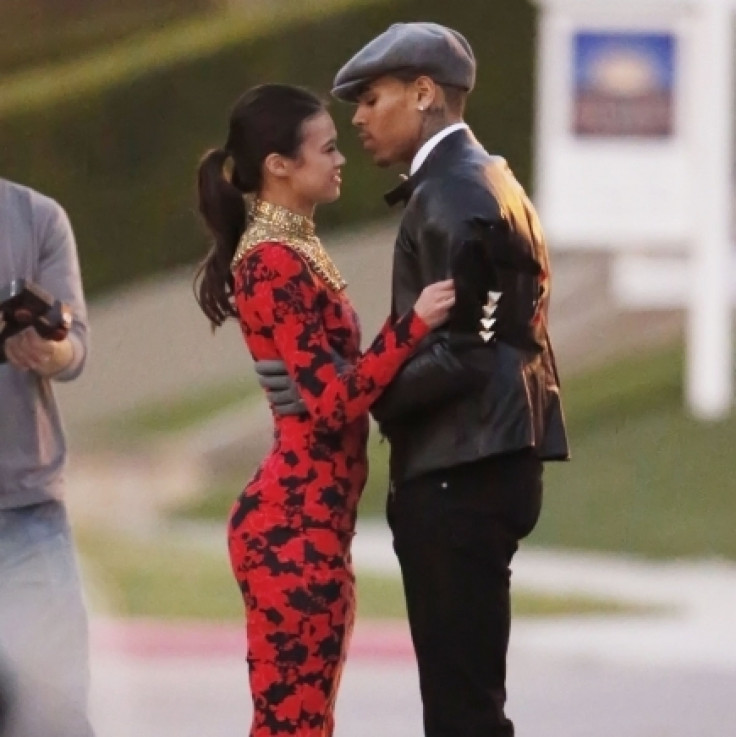 Chris Brown's new leading lady bears a striking resemblance to his ex-girlfriend, Karrueche Tran.
Brown spent Wednesday on the set of his upcoming music video "Fine China" in Los Angeles. The beauty in his video wore a skin-tight red and black print dress, while Brown opted for a black and white ensemble. His best accessory may have been the red Lamborghini Aventador the pair drove off in, however.
The woman looked a lot like Karrueche Tran, as both have a similar petite frame and long black tresses.
Brown let go of his relationship with Tran back in October, whom he had been with for nearly two years, after publicly hanging out with Rihanna.
"I don't want to see her hurt over my friendship with Rihanna," the singer said.
"I have decided to be single to focus on my career. I love Karrueche very much but I don't want to see her hurt over my friendship with Rihanna."
"I'd rather be single allowing us to both be happy in our lives," Brown added.
Brown is now back with Rihanna, however, and recently revealed to James Ingham of the Daily Star, "I love her and she loves me. That is what it comes down to. Our love is for life. We are meant to be together."
Meanwhile, Rihanna is on her Diamonds World Tour, and has had to cancel two dates due to laryngitis.
Watch the behind-the-scenes shoot with Chris Brown below:
© Copyright IBTimes 2023. All rights reserved.