Chris Martin Spends Memorial Day With Gwyneth Paltrow; Is He Still Dating Jennifer Lawrence?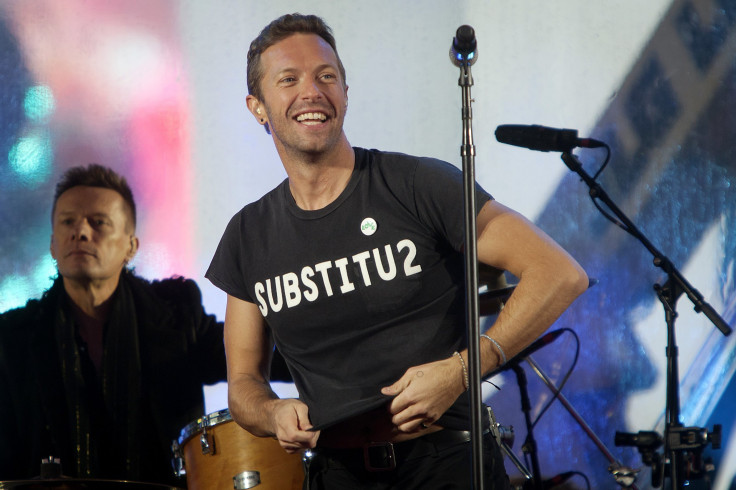 Chris Martin didn't celebrate Memorial Day with his reported girlfriend, Jennifer Lawrence. Instead, the Coldplay frontman was spending time with his ex-wife, actress Gwyneth Paltrow.
Martin, 38, and Paltrow, 42, attended producer Joel Silver's Memorial Day party in Malibu, California, on Monday, and Lawrence was nowhere to be found. "Gwyneth and Chris arrived separately," a source told People. "At the party, they were friendly, hung out with their kids and also mingled. Guests were treated to a barbecue and all seemed to enjoy the party."
Although Paltrow and Martin announced their breakup in March 2014 after 10 years of marriage, the former couple has been known to spend time together with their children, Apple, 11, and Moses, 9. Their divorce was finalized last month.
Meanwhile, Lawrence spent the holiday weekend on the other side of the country. The 24-year-old actress was spotted in New York, the Daily Mail reports. She had a short break from filming "X-Men: Apocalypse," which will be her last time playing Mystique in the superhero franchise, and chose to spend the day with some friends and her dog.
Reports of Lawrence's relationship with Martin started in August 2014, after the "Hunger Games" actress showed up at a few of his concerts. They were rumored to have broken up by October, but they were spotted together again around the New Year. After an Easter weekend outing, it seemed like the two were back on, but does a holiday weekend apart mean they've split?
Though they spent Memorial Day weekend apart, Martin and Lawrence could still be together. According to People, the couple doesn't like to make too many public appearances together. Earlier this month, the two were at a benefit for the victims of the Nepal earthquake, making it their first public outing since Easter. It seems this is one Hollywood couple that knows how to fly under the radar.
While Lawrence hasn't been seen with Martin in weeks, she seems to be following his lead when it comes to befriending exes. "X-Men: Apocalypse" director Bryan Singer recently posted a picture on Instagram of himself with Lawrence and her ex-boyfriend Nicholas Hoult on set. The two actors will co-star in 20th Century Fox's sci-fi flick, and it seems they've gotten over any hard feelings from the breakup.
© Copyright IBTimes 2023. All rights reserved.