Chris Pratt-Jennifer Lawrence Update: How 'Passengers' Stars Moved Past J-Law's Sacred Rocks Gaffe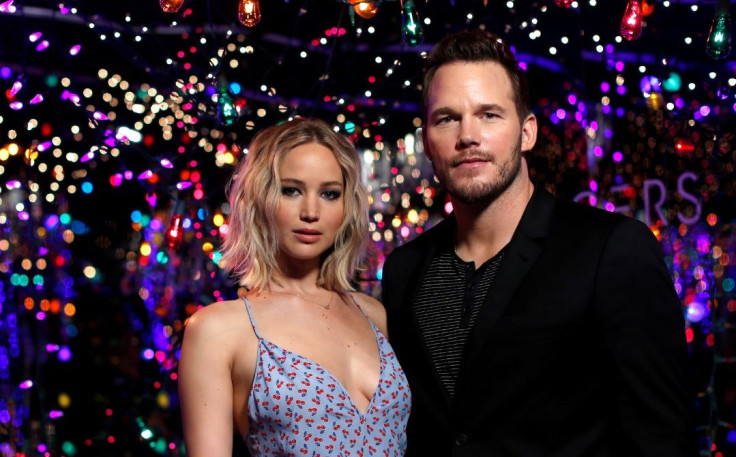 Chris Pratt and Jennifer Lawrence traveled the world to promote their new film"Passengers," and they tried to offend each other in their latest stunt. The co-stars played "Playground Insults," which is a game created by BBC Radio 1. Celebrities are required to crack jokes at each other-- and Lawrence and Pratt were more than willing to play Monday.
The goal of the game is to make the other person laugh. "The game ends when someone absolutely loses it or delivers the killer insult," the host says.
Lawrence broke face with Pratt's first insult: "Why did they call it 'Joy'?" He also said, "It's such a shame to meet somebody you thought you'd like."
The duo shared insults for more than 4 minutes and it ended with a comment that is NSFW. For reference, Lawrence and Pratt talked about their sex scene in "Passengers." The clip has more than 2.3 million views on YouTube.
In a different interview, Lawrence and Pratt laughed when she told a story about story about scratching her butt on sacred Hawaiian rocks. She ultimately had to apologize for the anecdote.
"We were filming in Hawaii. They were sacred rocks. And they were, I don't know, ancestors. Who knows? They were sacred and you're not supposed to sit on them because you're not supposed to expose your genitalia to them," she said on the BBC's "The Graham Norton Show" last week. "I, however, was in a wetsuit for this whole shoot. Oh my God, they were so good for butt itching!"
By Friday, she issued an apology. It said: "I meant absolutely no disrespect to the Hawaiian people. I really thought that I was being self-deprecating about the fact that I was 'the curse,' but I understand the way it was perceived was not funny and I apologize if I offended anyone."
"Passengers" debuted in theaters nationwide Wednesday, Dec. 21.
Follow me on Twitter @mariamzzarella
© Copyright IBTimes 2023. All rights reserved.