Chrishell Stause Accused Of Using Date For 'Selling Sunset' Storyline: 'I Was Being Set Up'
KEY POINTS
Robert Drenk accused Chrishell Stause of using him as a "pawn" for her "Selling Sunset" storyline
He alleged that Stause was already dating Jason Oppenheim at the time they were set up on a blind date
Drenk alleged that producers wanted to use him as a "first date that didn't work out" before Stause publicized her new romance
A man who went on a blind date with Chrishell Stause during "Selling Sunset" has accused the reality star of "using" him for her Season 4 storyline.
Robert Drenk has opened up about his "awkward" date with Stause during episode 5 on Season 4 of the Netflix hit, telling Page Six in an interview that he agreed to film his meetup with the real estate agent at the suggestion of former pals Tarek El Moussa and his wife, "Selling Sunset" star Heather Rae El Moussa.
However, Drenk claimed, "It seemed like I was being set up — like [Stause] used me as a pawn in this chess game or something," adding, "It was really awkward."
He alleged that there was a concerted effort among Stause and "Selling Sunset" producers to create a cat-and-mouse game between him and Stause as the cast partied on a yacht.
"[Producers] just told me it was going to be a date and that we would have plenty of time to get to know each other and they wanted [the scene to be] a date format," Drenk, the owner of Optimum First Mortgage, claimed. "They wanted it [to be] Chrishell's big first date outside of what she was going through."
Their date came after Stause's public splits from her ex-husband Justin Hartley, who is now married to Sofia Pernas, and "Dancing With the Stars" pro Keo Motsepe, whom she dated for a few months before they parted ways in February.
"They needed a guy to come in to be this first date that didn't work out with Chrishell, so that she could slide in with Jason [Oppenheim] and have this amazing relationship," Drenk further alleged.
Drenk claimed it was "obvious" that Stause and her boss-turned-boyfriend, Oppenheim, 44, were already an item at the time of his appearance. Oppenheim was reportedly present when they filmed the date, resulting in "complete awkwardness" in the scene.
Drenk — who, days after filming the date, celebrated Fourth of July in Las Vegas with some of the Netflix series' cast — added, "I really realized that [Stause] and Jason were dating five days later when I was in Vegas. That's when it hit with me."
Stause and Oppenheim made their relationship Instagram official on July 28. She revealed in an August interview with E! News' "Daily Pop" that they had been dating for two months before they decided to go public with their romance.
According to Drenk, however, his blind date with Stause was filmed on June 29.
Drenk previously made the same claims in a comment he left on a clip of their date that was shared on Twitter with the caption, "What Not To Do On A Blind Date."
One Twitter user commented that "the whole scene was cringe," to which Stause replied with an explanation for why they looked "manic," saying that the song they were actually dancing to in the video was not the one playing in the clip.
Drenk then chimed in with the alleged real reason their date "went sideways," which he claimed was that her boyfriend, Oppenheim, was present. "I guess hiding your man from the man that came to a blind date makes for lots of cringe," he wrote.
Responding to Drenk's comment, Stause denied that she was dating Oppenheim at the time and insisted that her romance with her boss "came much later."
Stause also fired back at Drenk's claims in a since-deleted social media post Tuesday, saying that she and Oppenheim "did hook up in Vegas that weekend." She added, "Thank you for showing me what I did NOT want … I was single. You were rude. It wasn't a match. Let's all move on please."
"I'd buy that whole line, but you were rude from the first second I stepped on the boat. If that's how you meet men on dates, it explains a lot," Drenk replied.
Drenk claimed that since his date with Stause, he has cut ties with Tarek, 40, and Heather, 34. He suggested that his former friends were complicit in the "setup."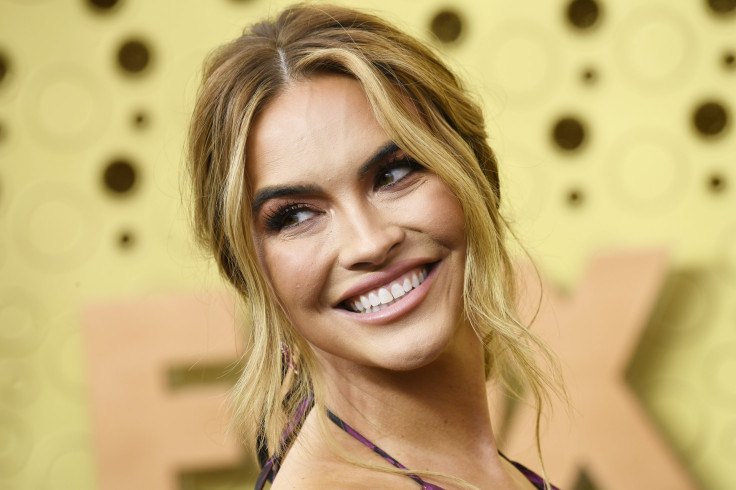 © Copyright IBTimes 2023. All rights reserved.