Chrissy Teigen Flaunts Her Baby Bump, Says 'Just Be Huge Already Please' [Photo]
Chrissy Teigen, who announced her pregnancy earlier this month, shared a photo of herself flaunting the baby bump. The 36-year-old model also shared how she wants her baby bump to be huge already.
In the photo shared Sunday on Instagram, the mother of two can be seen standing in the middle of a huge room in a black outfit and clicking a mirror selfie while in the background filming equipment can be seen. Her grooming team can be seen in the background of the photo.
"The in between stage is my least fun stage. just be huge already please !!!!" Teigen wrote in the caption.
She also poked fun at her hairstylist Irinel de León, who is seen hugging the wall as she tried to move away from the frame. "Also very much love @hairinel in this pic. don't worry we can't see you!!" Teigen added.
"You can't see me right?!" León jokingly commented while one of the online users wrote, "I have nothing to cover up with but the wall," as León can be seen sticking to the wall to hide from the selfie.
Many more online users found Teigen's photo adorable and shared their joy for her.
The pregnancy announcement came following the loss of their son, Jack, who was stillborn in October 2020. Nearly two months after announcing her pregnancy, Teigen got hospitalized due to complications.
At the time, she shared a series of black and white photos on Instagram, featuring herself with her husband, singer John Legend in the hospital. Teigen delivered the baby, but he didn't survive "despite bags and bags of blood transfusion."
Teigen and Legend are parents to daughter Luna, 5, and son Miles, 3.
Following the photos, Teigen received criticism for sharing such sensitive photos of crying in the hospital following the tragic news. However, Legend opened up about Teigen's decision to share these photos in an interview published last week.
"I was hesitant to share it," Legend admitted. "But I think Chrissy was really right. Way more people than anybody realizes go through this and they think they are alone. It was a really powerful, wise decision by Chrissy to share it."
Teigen revealed earlier this year that she was pursuing in vitro fertilization to conceive another baby, Us Weekly reported.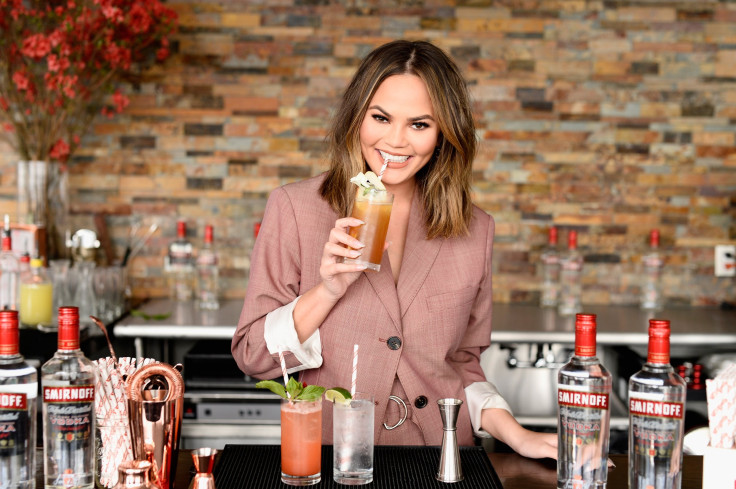 © Copyright IBTimes 2023. All rights reserved.