John Legend Calls Wife Chrissy Teigen's Decision To Share Miscarriage News 'Wise'
John Legend has opened up about his wife, Chrissy Teigen, sharing the tragic news of her miscarriage on social media, and said "Chrissy was really right."
The model had received criticism at that time for sharing her own crying photo in the hospital on social media.
Speaking with BBC's podcast, "Desert Island Discs," on Sunday, the 43-year-old singer shared how he felt about his wife going public with the tragic loss of their third son, Jack, who was stillborn in October 2020.
"I was hesitant to share it," Legend admitted. "But I think Chrissy was really right. Way more people than anybody realizes go through this and they think they are alone."
The singer further noted that speaking out about such a tragic loss was "really powerful," and called it a "wise decision" to go public. The singer also disclosed all the songs he wrote after that were about loss and grief.
"When you feel broken, there's no real comfort and you're always going to feel that loss," he explained. "It kind of spreads over time, so it doesn't feel as heavy, but you'll never forget it."
Legend and Teigen share two kids -- daughter Luna, 5, and son Miles, 3.
Teigen first revealed she was pregnant with her third baby in August 2020 on Twitter.
Nearly two months after announcing her pregnancy, Teigen got hospitalized due to complications. She later took to social media to announce her grief following the loss of Jack.
She shared a black and white snap of herself via Instagram and revealed that she delivered the baby, but he didn't survive "despite bags and bags of blood transfusion."
The 36-year-old model took to Instagram last week to flaunt her baby bump, revealing she was pregnant again.
"The last few years have been a blur of emotions to say the least, but joy has filled our home and hearts again," she captioned the post. "1 billion shots later (in the leg lately, as u can see!) we have another on the way."
Legend and Teigen got married in 2013.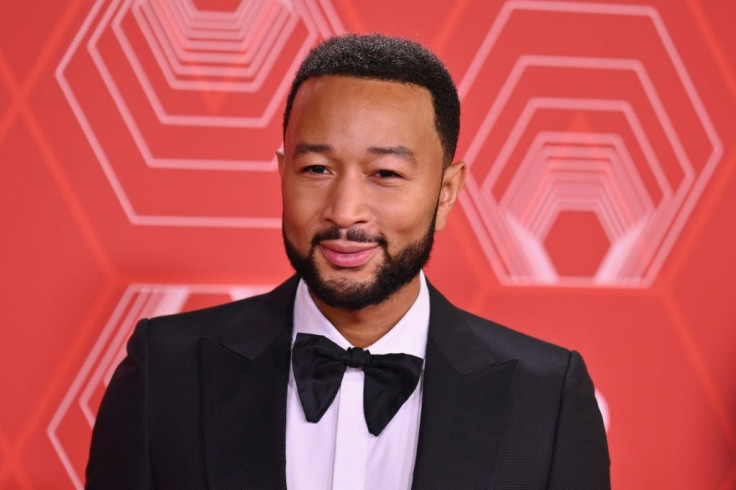 © Copyright IBTimes 2023. All rights reserved.