Chrissy Teigen Has A Memorial Cake To Celebrate Breast Implant Removal
KEY POINTS
Chrissy Teigen recently went under the knife to remove her breast implants
She augmented her breasts when she was just 20
She did it in order to look good in a swimsuit
Chrissy Teigen had her breast implants removed last week and her friends celebrated the event with a commemorative cake shaped like her breasts.
The cake also featured a headstone that read "RIP 2006-2020."
The 34-year-old shared the picture of the cake with her online followers, and mentioned that the dessert was sent to her by friends Meghan Mackenzie and Luke Dillon.
Earlier, she had posted a photograph of a handwritten note from her four-year-old daughter Luna, which said, "Have fun pulling your boobies out, love Luna."
Teigen had her implants removed last week. She was just 20 when she went under the knife to augment her breasts.
"I did my boobs when I was about 20 years old," she previously told Glamour UK. "It was more for a swimsuit thing. I thought, if I'm going to be posing, laid on my back, I want them to be perky!"
Detailing the surgery, Teigen said that she kept her cup size the same. "I just filled them out, so they are rounder and firmer. I had a quarter 'teardrop' cup in the bottom and filled out the breast line. But I want them out now. If I could do one thing, it would be to have a lift."
Teigen is married to musician John Legend and they have two children together – Daughter Luna, and son Miles, 2.
In her interview with the fashion magazine, Teigen, a former model, also spoke about being comfortable with her weight now that she is no longer under constant pressure to don a swimsuit and look good for magazine shoots.
Mental health is something else she has been vocal about. Teigen has always been open about her struggles with mental health and admitted that there are good days as well as bad ones.
"But I also know I haven't been good to myself. I wasn't managing my pills. I was just taking them when I remembered. My chemistry got thrown off. So I'm building myself back up. There are times I go to bed at 6.30 pm and wake up at 6 am and lie in bed just thinking – it's like you can't get enough sleep," she said.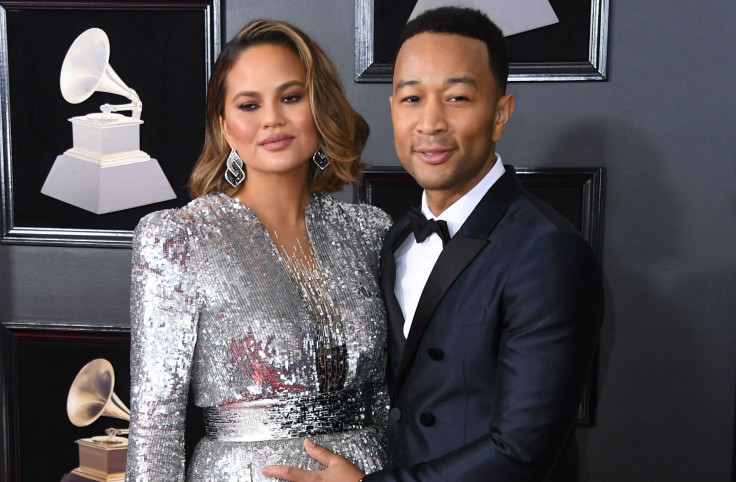 © Copyright IBTimes 2023. All rights reserved.