Chrissy Teigen 'Shocked, In Deep Pain' After Pregnancy Loss, Shares Son's Name
KEY POINTS
Chrissy Teigen lost her baby after being hospitalized due to pregnancy complications
Teigen didn't expect to conceive naturally
John Legend's wife shared last month that she had really bad pregnancy headaches
Chrissy Teigen is shocked and in deep pain after losing her baby days after she was admitted to the hospital due to pregnancy complications. The grieving celebrity mom took to social media to relay the sad news to her followers, who were also waiting for the arrival of her baby.
"We are shocked and in the kind of deep pain you only hear about, the kind of pain we've never felt before," she wrote on Instagram.
"We were never able to stop the bleeding and give our baby the fluids he needed, despite bags and bags of blood transfusions. It just wasn't enough."
Teigen added that she and husband John Legend don't usually decide on baby names until after they are born. However, for some reason, they had been calling her baby "my belly Jack."
"So he will always be Jack to us. Jack worked so hard to be a part of our little family, and he will be, forever," Teigen continued.
"To our Jack - I'm so sorry that the first few moments of your life were met with so many complications, that we couldn't give you the home you needed to survive. We will always love you."
Teigen also thanked those who reached out to them and sent them positive energy, thoughts and prayers. She said they really appreciated such gestures. Teigen chose to end her message with a positive note by being grateful for their lives and her two wonderful babies, Luna and Miles. She added that while they are dealing with their darkest days, they will hug and love each other harder until they get through them.
Teigen has been updating her fans about her pregnancy journey on Twitter. In August, she admitted that she didn't expect to get pregnant naturally. For years, she's been doing pregnancy tests every month, wishing that it would turn out positive one day. When it did, she was surprised because of the timing. It happened a few weeks after she had her breast implants removed.
She took a pregnancy test before the surgery and it was negative. After realizing that she was pregnant during the procedure, she prayed hard that everything would be okay and it did until she had complications over the weekend.
Prior to that, she also suffered pregnancy headaches and was happy that she was allowed to do neck muscle botox and a combo of beta-blocker shots and radio wave frequency because her headaches were so bad.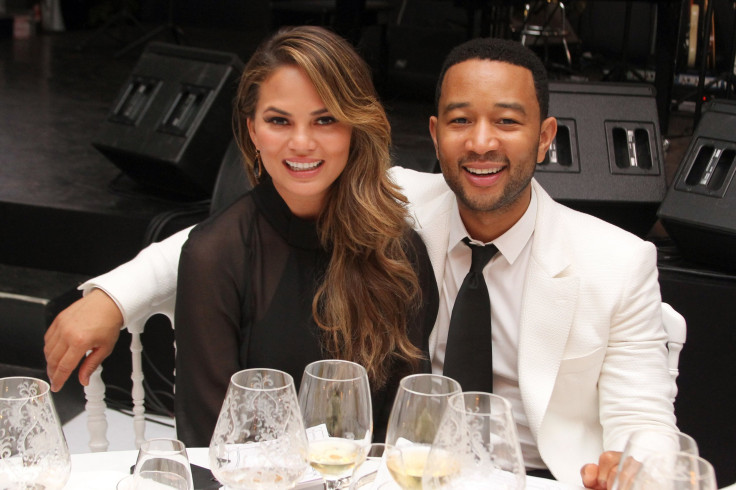 © Copyright IBTimes 2023. All rights reserved.