Christmas 2013 Travel Forecast: Hark! How The Horns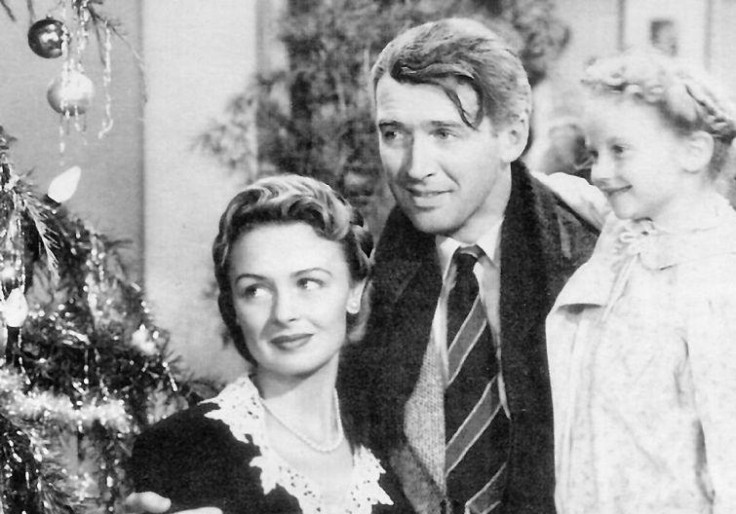 You may want to unwrap an early gift to entertain yourself on the ride home this year, because AAA predicts that Christmas 2013 will be the busiest on record. In fact, the automobile club expects a whopping 94.5 million Americans to journey 50 miles or more for the year-end holiday season -- and 91 percent of them will travel by car.
This upward trend marks the fifth consecutive year of increases, and it brings the total number of Americans who plan to head out on vacation to nearly 30 percent. "While economic growth has stagnated and consumer confidence has fallen, Americans will not be Scrooges when it comes to traveling this year," AAA Chief Operating Officer Marshall L. Doney said. "AAA is projecting more Americans to travel than ever before to gather with friends and family, exchange presents and ring in the New Year."
Of all the travel holidays, Doney said the year-end season was consistently the least volatile. "Americans will not let economic conditions dictate their travel plans to celebrate the holidays."
The increase in travelers this year may have to do with the calendar. Because Christmas and New Year's both fall on Wednesday, travelers have more flexibility with their vacation plans and the option to start their trip earlier or extend it through the following weekend.
The relatively low cost of gas may also have played a part in spurring an estimated 85.8 million Americans to hit the road in 2013. Though the price at the pump is higher than the multi-year low of $3.18 per gallon seen a month ago, AAA expects most drivers to pay less than they did over the 2012 year-end holiday.
Consequently, air travel is expected to decrease by 1.4 percent to 5.53 million people this year, despite enticing airfares. The lowest average round trip rate for the top 40 U.S. air routes was $199, according to AAA, down from $204 last year.
Meanwhile, some 3.13 million Americans are forecast to travel away for the holidays on other modes of transportation, including trains, buses and cruise ships. Unsurprisingly, AAA said visiting with friends and family (74 percent), dining (70 percent) and shopping (51 percent) will be the most popular activities.
The average traveler this year will clock 805 miles, an increase of 45 miles, and spend $765, up from $759 in 2012. Car rental rates of as high as $63 a day may have driven costs up for some travelers, though others will find cheaper hotels at an average rate of between $102 and $138 per night.
A separate survey from travel search engine Kayak.com found that Washington, D.C., is the top trending destination for Christmas 2013 with a 10 percent search share increase over 2012. Americans overwhelmingly prefer the beach for New Year's, with nine out of the top 10 trending destinations located in the Caribbean, Mexico and Florida.
The U.S. Virgin Island of St. Thomas led the pack with a staggering 30 percent increase in search share this year, the highest for the year-end holiday season. West Palm Beach, Fla., was not far behind with a 21 percent increase over New Year's and a 9 percent increase over Christmas.
No matter where you go, AAA's Doney made an appeal to motorists to be extra diligent about the dangers of impaired driving. AAA statistics from this past year show that one in five licensed drivers admitted to having driven when they thought their alcohol level might have been close to or over the legal limit.
"Despite the ubiquitous warnings about drinking and driving, especially during the holiday season, alcohol-related crashes still represent one in three motor vehicle deaths," he said. Doney asked holiday partygoers to keep a watchful eye on those who may be at risk of getting behind the wheel after a festive evening.
© Copyright IBTimes 2023. All rights reserved.
FOLLOW MORE IBT NEWS ON THE BELOW CHANNELS