'Christmas At Grand Valley' Hallmark Movie Premiere: See Cast, Trailer, Air Date
After having been in countless Hallmark movies, Danica McKellar and Brennan Elliott are far from being strangers to the world of it all, but, somehow, Friday's "Christmas at Grand Valley" will be McKellar's first movie on Hallmark Movies & Mysteries.
She's been in a bunch of flicks on Hallmark Channel, including "Love in Design" and "Very, Very, Valentine" earlier this year, and now she's starting on HMM, too. Next year, she'll continue on the network with her "The Matchmaker Mysteries" series.
As for Elliott, his most recent Hallmark film was "All of My Heart: The Wedding" with Lacey Chabert. After "Christmas at Grand Valley," he'll be gearing up to release his new HMM mystery movie, "The Crossword Mysteries."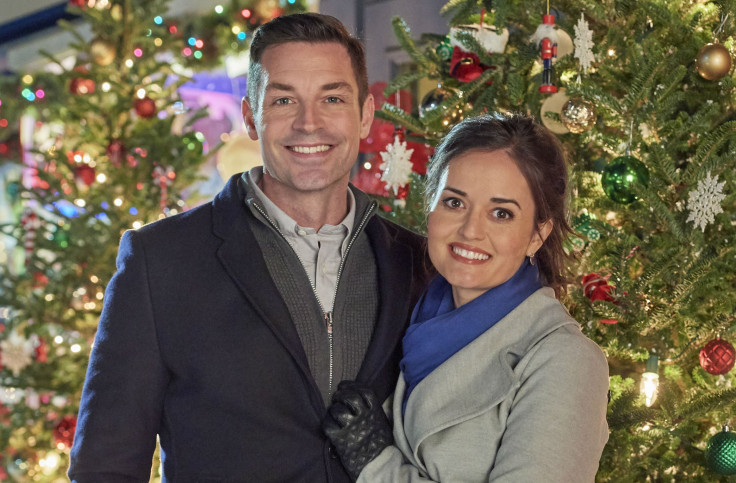 But first, here's what McKellar and Elliott's new Christmas movie is all about.
"Struggling artist Kelly Riley (McKellar) returns to her Wyoming hometown for the Christmas holiday – to the delight of her doting dad (Dan Lauria) – where she becomes involved in an effort to save the town's beloved lodge from the wrecking ball," according to the synopsis. "In the process, she finds herself falling for the handsome widower (Elliott) sent to Grand Valley by his company to decide the fate of the lodge. Unless they can come up with a workable plan to keep it running, the lodge, and the potential romance that is brewing between them, are doomed."
Don McCutcheon directed the movie. Mark Amato, Sue Tenney and Karen Berger wrote the screenplay.
"Christmas at Grand Valley" airs Friday on Hallmark Movies & Mysteries at 9 p.m. EST.
© Copyright IBTimes 2023. All rights reserved.