Christmas Songs 2016 That Aren't Annoying: Playlist Of Kid-Friendly Tunes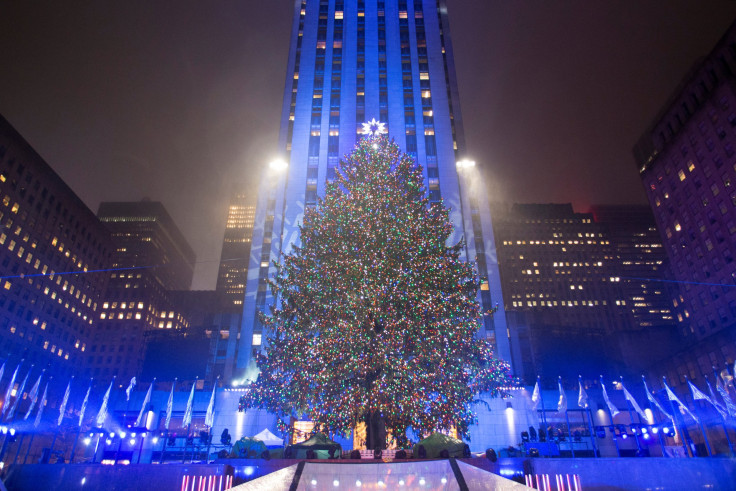 During Christmas time, the same tired songs usually play on the radio incessantly. There are only so many times someone can listen to "Little Drummer Boy" or "All I Want For Christmas Is You" before holiday music becomes tired. Check out the following songs brighten up any Christmas playlist:
1. "She's All I Want For Christmas" by Lloyd. The Atlanta-based singer channels Michael Jackson for this new Christmas song.
2. "Merry Christmas (I Don't Wanna Fight Tonight)" by the Ramones. It might be short, but the Ramones conjure their classic punk rock sound to create this tune
3. "The Christmas Shoes" by NewSong. In this ballad, a child wants to buy his mother new shoes before she dies.
4. "Grandma Got Ran Over By Reindeer" by Elmo n Patsy. The song is probably too controversial for radio stations, which is why it isn't overplayed.
5. "Christmas Time (Don't Let The Bells End)" by The Darkness. The same British glam band that brought listeners "I Believe In A Thing Called Love" went festive for this holiday hit.
6. "Christmas In Hollis" by Run-DMC. The legendary rap band flipped "Jingle Bells" into a story about the holiday season in Queens.
7. "Christmas Wrapping" by The Waitress. This New Wave classic tells the tale of meeting cute guys in the supermarket.
8. "Step Into Christmas" by Elton John. While the British singer is normally heard on the radio, his Christmas song typically gets left off playlists.
9. "Percy The Puny Poinsettia" by Elmo n Patsy. People aren't the only ones who want to be included in Christmas celebrations.
10. "December Will Be Magic Again" by Kate Bush . It's classic Bush with Christmas flare.
11. "You're a Mean One, Mr. Grinch" by Thurl Ravenscroft. This song gets some airplay, but its funny lyrics never get old.
Follow me on Twitter @mariamzzarella
© Copyright IBTimes 2023. All rights reserved.