Christopher Daniels Talks Ring Of Honor, WWE Ahead Of ROH 15th Anniversary PPV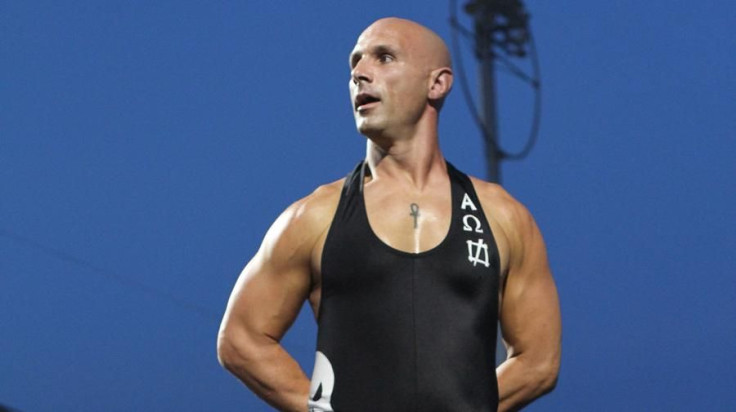 When Ring of Honor held its first-ever show on Feb. 23, 2002, few could have predicted that it would become one of the world's top professional wrestling promotions. That includes Christopher Daniels, who wrestled in that night's main event.
All these years later, Daniels is back with the company and fighting for the Ring of Honor World Championship. He'll have a title match against Adam Cole Friday night at ROH's 15th Anniversary Show, something he didn't see coming when he initially joined the promotion.
"When we did that first show, we weren't thinking that we were doing the first show of something that was gonna last 15 years," Daniels told International Business Times.
Having begun his career in 1993, Daniels was still working for independent promotions in 2002, looking to make his mark in the world of professional wrestling. Since competing in a triple threat match against Low Ki and Bryan Danielson (now Daniel Bryan in WWE) to end ROH's inaugural event, Daniels has gone on to wrestle for more than two decades.
"It was just work at that point," Daniels told IBT. "For myself, for Bryan, for Low Ki, for a lot of guys. We were making our living pounding the pavement, doing the independents. So at that point, that was a match. We had no idea what that would become."
What ROH has become is a place where many of the world's top wrestlers have gotten their start. Future WWE stars like Bryan, CM Punk, Kevin Owens and Samoa Joe all made their name in ROH before going on to the world's biggest wrestling promotion.
The same is happening in 2017 during Cole's third world title reign. At just 27 years old, Cole has held the ROH World Championship more times than anyone in history. Competing for both ROH and New Japan Pro-Wrestling, Cole looks to be on the path towards eventually becoming a top WWE star.
Showcasing a premiere in-ring product and creating stars has been a focus of ROH since Day 1. Even though the first ROH show featured a match between Eddie Guerrero and Super Crazy, who had gained popularity by wrestling for WCW, WWE and ECW, the triple threat match with aspiring stars was the main event.
"We were really surprised to find out that we were the main event," Daniels said. "And I realize in hindsight that the guys that started Ring of Honor, Gabe Sapolsky and Rob Feinstein, that was in their plan to sort of show that they weren't trying to build Ring of Honor off the reputation of guys that had already made their name. They wanted to build their own stars and build their own roster."
There's no question that Daniels, Bryan and Low Ki all became stars in their own right. Bryan went on to eventually become the most popular babyface in WWE, winning the WWE World Championship in the main event of WrestleMania 30. Low Ki has won championships in TNA and New Japan, while also having a short stint in WWE.
Daniels is one of the biggest names in both TNA and ROH history, having achieved more success than most wrestlers could ever hope for. He made sporadic appearances with WWE between 1998 and 2001, though he never had a significant role with the company.
For Daniels, his lack of a career in WWE could be contributed largely to timing. Not only is WWE much more receptive now than ever before to signing independent wrestlers, but the company also appears to have made a concerted effort to land the top stars on the indie scene.
"I sort of wish that their mentality had changed earlier. The way they feel today, if they felt that way in 2010 when I left TNA, it might have been a different situation. I might have had the opportunity to go there and do the things that Roderick Strong or Austin Aries or Bobby Roode are doing now. But that's just the way the situation was. I feel like in terms of a career for WWE, the times when they might have been most interested in investing in me as a character were times when I was happily under contract with someone else.
"My goal getting into this from the beginning was never necessarily becoming a WWE superstar. It was supporting my family, doing something that I love to do. And in that respect, I've succeeded ten-fold."
Heading into Friday's PPV, Daniels has one goal in mind—winning the ROH World Championship. Despite spending much of his career with the promotion, he has never held ROH's top title, or a major world championship in any promotion, for that matter.
ROH's 15th Anniversary PPV starts at 6 p.m. EST and is available at rohwrestling.com and with the Fite TV app.
© Copyright IBTimes 2023. All rights reserved.