Christy McGinty-Terra Jolé Update: 'Little Women LA' Star Ignores Assault Accusations, Posts To Instagram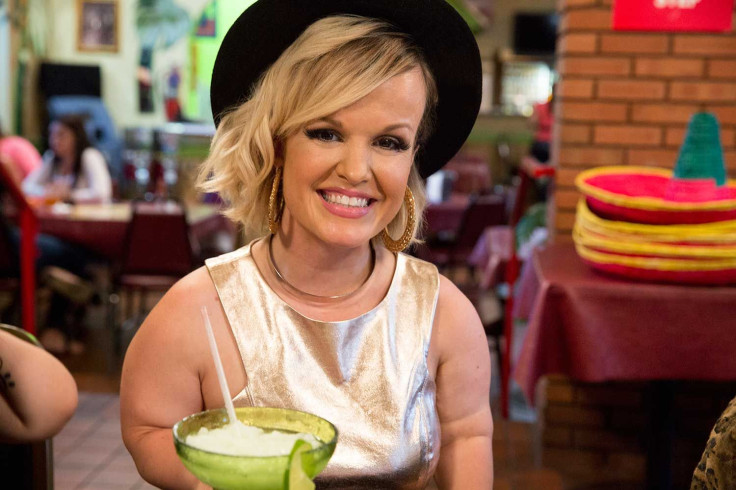 "Little Women LA" star Terra Jolé was reportedly accused of "assault with a deadly weapon" by costar Christy McGinty, but she doesn't seem worried. The Lifetime reality star posted to Instagram on Tuesday after reports claimed she hit McGinty with a drinking glass while filming an episode of Season 4.
Jolé said she needed to relax and did so by clearing her skin. "Treating myself to a @biorepublic mask after a stressful day. Pen's not sure what to think of it yet," she captioned the photo, which showed her daughter, Penny, in the background. Even though Jolé didn't address the situation with McGinty, her followers could not help but ask about the supposed fight in the comment section. While some people hoped it wasn't true, others passed judgment on the reality star.
McGinty didn't get into specifics about the incident on social media either. Instead, she thanked her loved ones and followers for their encouragement on Twitter. "To my family, friends, & fans thank U 4 all the love & support. At home resting w/ my husband on his bday #TheGibelFamily #LittleWomenLA," she wrote Tuesday.
TMZ was the first to break the story Tuesday. A day later, McGinty filed a report with the Los Angeles County Sheriff's Department and accused Jolé of "assault with a deadly weapon," the publication wrote. Jolé has not been charged with anything and police in Ventura County, where the altercation occurred, are reportedly determining if they will press charges, In Touch Weekly reported.
Following the supposed fight, McGinty, 38, checked herself into Cedars-Sinai Medical Center in Los Angeles after she could not "shake the headache." She suffered two brain contusions from the scuffle. "Christy suffered a trauma to her head," the reality star's husband, Todd Gibel, told TMZ. "It happened a few days ago. She's still suffering severe headaches and unfortunately, we've just found out those headaches could last for weeks, possibly months."
Jolé 's representative has not commented.
Season 4 of the series, which also stars Jasmine Arteage Sorge , Elena Grant, Tonya Banks and Brianna Mason, premieres Wednesday, Jan. 27, at 9 p.m. EST on Lifetime.
Follow me on Twitter @mariamzzarella
© Copyright IBTimes 2022. All rights reserved.
FOLLOW MORE IBT NEWS ON THE BELOW CHANNELS