Chromebook Pixel Vs. MacBook 2015: The Battle For 12-Inch Notebook Supremacy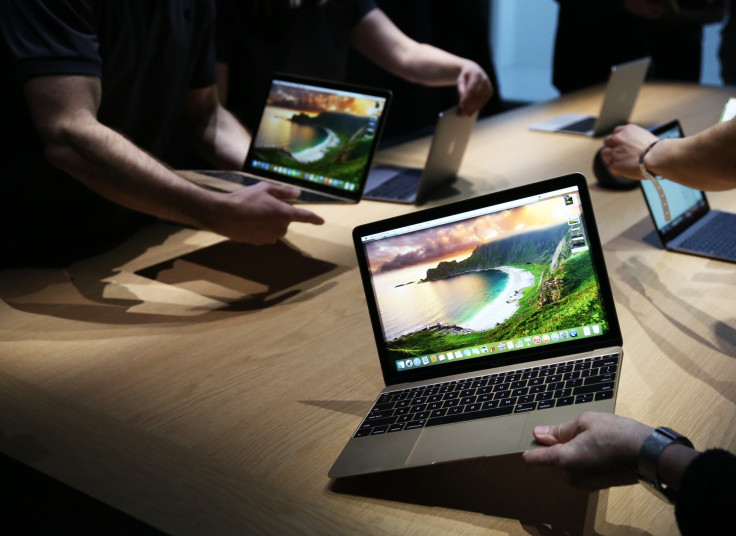 Two significant notebook personal computers launched this week: Apple Inc.'s completely redesigned MacBook and Google Inc.'s new Chromebook Pixel. In some ways, they're similar, as both feature state-of-the-art connectivity and 12-inch displays. In other ways, they're different, in areas besides their price tags. A prospective purchaser's choice may ultimately come down to ecosystem preference, but before you shell out your hard-earned money for either, here's a closer look at what the Chromebook Pixel and new MacBook have to offer.
Size
The MacBook is the thinnest notebook ever produced by Apple, coming in at 13.1 millimeters, which is even thinner than the MacBook Air. Measuring 7.74 inches deep and 11.04 inches wide, it weighs 2.03 pounds, making it one of the lightest notebooks ever released by the company.
The Chromebook Pixel is a bit fatter, 2.2 mm thicker than the MacBook at 15.3 mm. Measures 8.8 inches deep and 11.7 inches wide, it weighs a heftier 3.3 pounds.
Winner: MacBook
Colors
If you're looking to add a splash of color to your MacBook, the notebook comes in three color options: silver, space-gray and gold. But don't expect many exterior options for the Chromebook Pixel, which comes in only one color: silver.
Winner: MacBook
Processor
Where the Chromebook Pixel excels is in the faster processing capabilities of its Intel Core i5 processor, clocked at 2.2 gigahertz. In contrast, the MacBook sports a 1.1 GHz Intel Core M that can turbo-boost to 2.4 GHz. The processor enabled Apple to release the MacBook with a fanless design, but at the cost of some performance.
To acquire a little extra horsepower, however, consumers can opt for the more expensive models, which come with the 2.4 GHz i7 for the Pixel and the 1.2 GHz Core M for the MacBook.
Winner: Chromebook Pixel
Display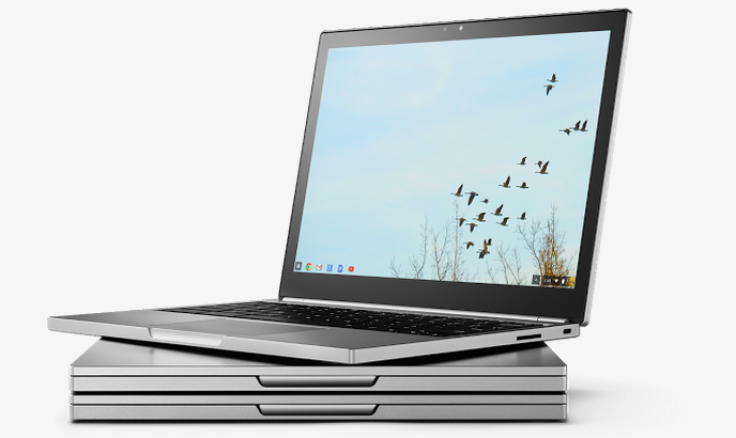 Apple's MacBook has a 12-inch display with a resolution of 2304-by-1440 pixels (226 pixels per inch) and a 16:10 aspect ratio, suitable for watching films. The Chromebook has an even larger 12.85-inch display and with an even higher resolution of 2560-by-1700 (239 PPI). Unlike the Macbook, however, it has a 3:2 aspect ratio, comparable with 35 mm film, digital single-lens reflex cameras and smartphone camerass. The Chromebook Pixel also has the benefit of touch-screen capability, adding more controls to the user's fingertips.
Winner: Chromebook Pixel
Battery And Charging
The Chromebook Pixel holds an edge over the MacBook with a claimed 12-hour battery life. The MacBook comes in at nine hours while Web surfing and 10 hours while running movies through iTunes. The Chromebook has the added benefit of a fast charge, which gives the notebook two hours of battery life when plugged in for only 15 minutes. Both are charged through USB type C, a new reversible USB port standard.
Winner: Chromebook Pixel
Apps
If you're constantly connected to the Internet, the Chromebook Pixel can be a decent alternative to a traditional Mac or Windows laptop. You can listen to music, read your email, watch videos and do just about anything you can do in Chrome, because the Chrome operating system is essentially built around Google's Web browser. For more complex things such as working with Adode Photoshop, the Chromebook Pixel mostly requires tricky workarounds, which at least is an improvement over not being able to run production applications at all, which was the case with early Chromebook models.
Still, in the case of so-called streaming Photoshop, the beta app is functional, but is entirely dependent on an Internet connection to stream content to the Chromebook. Most of the Chromebook's apps require online connectivity, but there are some that work offline, as listed at the Chrome Web Store.
Apple's MacBook comes with OS X Yosemite, which can run just about any app that is compatible with OS X, including a number of built-in apps such as iMovie, Photos and others. In addition, you can choose to use any browser as well as Safari, including Firefox and Google Chrome. To be fair, power users will likely be unsatisfied with the Core M's performance with heavy-duty apps.
Winner: MacBook
Trackpad
The Chromebook Pixel sports a clickable glass trackpad similar to ones found on premium notebooks. The MacBook has one that is completely redesigned with Force Touch technology and its Taptic engine, introduced with the coming Apple Watch.
Force Touch technology enables the MacBook's trackpad to tell the difference between a soft tap or a hard one, which opens up the notebook to new gestures and control. The Taptic engine allows users to feel clicks through force feedback without the trackpad physically moving.
Winner: MacBook
Storage And Memory
The Chromebook Pixel only sports 32 gigabytes or 64 GB of flash storage depending on configuration, which appears tiny at first glance until you realize that the notebook is designed to rely on the Internet for everything it does. To make up for the lack of local storage, Google offers 1 terabyte of storage on Google Drive for as long as three years with purchase. And it also has the choice of between 8 GB and 16 GB of onboard memory.
If you prefer to have most things stored locally, the MacBook offers vastly more storage, beginning at either 256 GB or 512 GB, depending on configuration. However, it comes only with 8 GB of onboard memory.
Storage: MacBook
Memory: Chromebook Pixel
Ports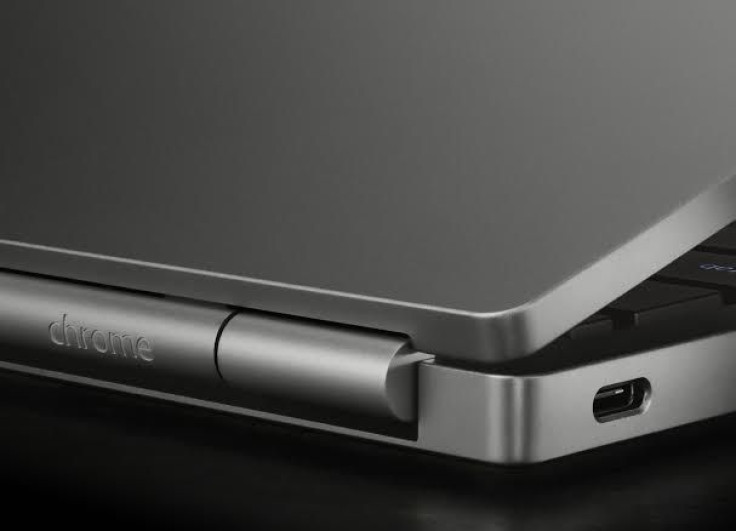 If you tend to plug multiple devices into a notebook simultaneously, the MacBook's single USB type-C port can be problematic. While Apple does sell adapters for display ports, as well as traditional USB connectors, they can cost anywhere between $19 and $79 for a combined adapter. Aside from the port, there's also a headphone jack, which also support the company's headsets with a built-in microphone.
Extra ports are hardly an issue with the ChromeBook Pixel, which comes with two USB type-c connectors, two USB 3.0 ports, an SD card slot and a headphone jack.
Winner: Chromebook Pixel
Camera
The Chromebook comes with a 720-pixel high-definition wide-angle camera for clear video chat. Apple sacrificed some quality with its FaceTime camera, which captures video at only 480p.
Winner: Chromebook Pixel
Value Proposition
Placing the two specification sheets side-by-side isn't the only way to look at these notebooks, since each is suited for different uses.
Beginning at $999, the Chromebook Pixel is on the pricier end of most Chromebooks, many of which run between $200 and $350. If you're willing to rely on the Internet for just about everything, it can be a powerful notebook to get things done as long as you're willing to live with its drawbacks. At $1,299, the MacBook is $300 more expensive than the base Chromebook Pixel. But it's a much lighter and more capable machine with the ability to run more apps and services.
Winner: Pick 'em
© Copyright IBTimes 2023. All rights reserved.