Church Of Scientology Exposed? Leah Remini's Miniseries To Reveal Scientology's 'Abuse' And 'Harassment'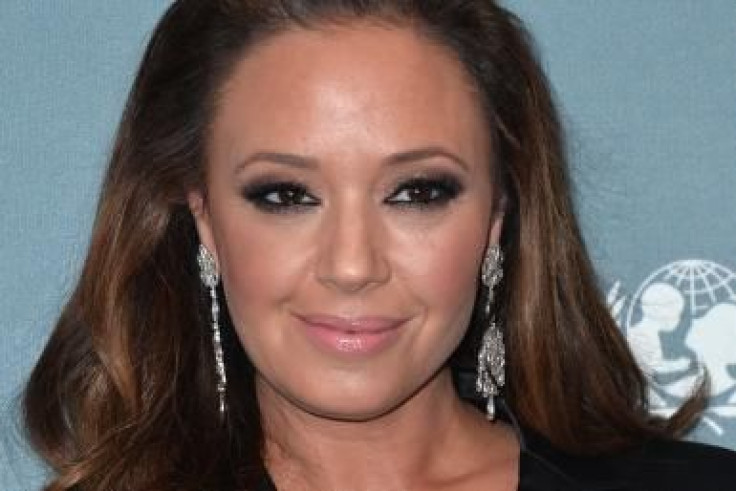 Leah Remini is planning to expose the Church of Scientology with her new A&E docuseries "Leah Remini: Scientology and the Aftermath." The 46-year-old star will reveal the stories of "abuse, heartbreak and harassment" experienced by those who have left the church.
The actress, who left the church in 2013 after being a member since childhood, said that producing the eight-episode miniseries, where she interviewed alleged victims of Scientology brought things to light that she never realized about the organization.
"For too long, this multi-billion-dollar organization bullied victims and journalists to prevent the truth being told. It is my hope that we shed light on information that makes the world aware of what is really going on and encourages others to speak up," Remini said in a statement released Thursday by the network.
"Even though I had been a member of the church for a long time, I was stunned by some of the things I learned. There is a lot more to this story than anyone knows," Remini said. "And this series is breaking ground in bringing that information to light."
"Leah Remini: Scientology and the Aftermath" premieres Nov. 29 at 10 p.m. ET/PT on A&E.
This is not the first time the former "King of Queens" star is opening up about the Church of Scientology. In 2015, the actress gave an exclusive tell-all interview on "20/20," sharing secrets from within the church and stories about some of its most prominent members, including Tom Cruise.
In the tell-all, Remini said that the main reason for her to leave Scientology was her daughter.
"You are dependent on the church. In 10 years, if I didn't want to be connected to the church anymore, my own daughter would be taught to disconnect from me. I didn't want to create that. I didn't think that would be healthy for her," she said, at the time. Remini also released a memoir titled "Troublemaker: Surviving Hollywood and Scientology," which targets Cruise and his former wife Katie Holmes.
© Copyright IBTimes 2022. All rights reserved.
FOLLOW MORE IBT NEWS ON THE BELOW CHANNELS